Once an interview is scheduled, you can confirm the date and time with the candidate by using the Interview Confirmation Email feature. To access the feature, navigate to the scheduled stage on a candidate's On Job panel.  
Click Send Interview Confirmation.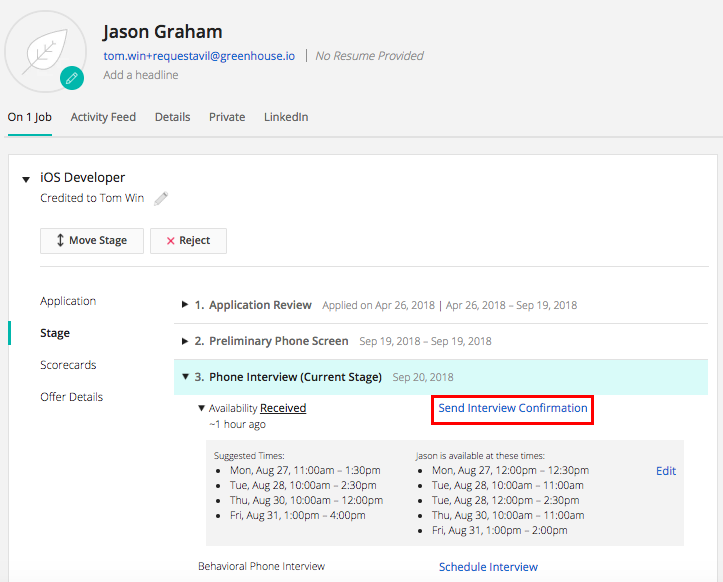 From the Availability dialog box you will be able to select the From and To fields. By default, the body of the email is drawn from the Send Interview Confirmation template.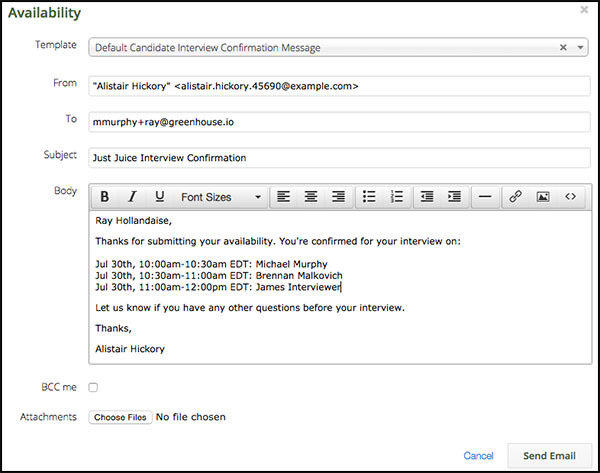 When finished, click Send Email.
If you want to create additional email templates for requesting availability and sending confirmations, you can do that on the Configure > Email Templates page. Just create a new one and make sure to adjust the type, or make changes to your default templates for the whole organization.