Permissions: Coordinator and Owner
Product tier: Available for Greenhouse Welcome and Greenhouse Onboarding subscription tiers
Once you have created multiple pages for your Welcome Experience, you are ready to assemble them into a presentation.
In this article:
Reorganize Welcome Experience Pages
To access the management page for Welcome Experience Pages, click Settings from the navigation bar and select Pages from the left-hand panel.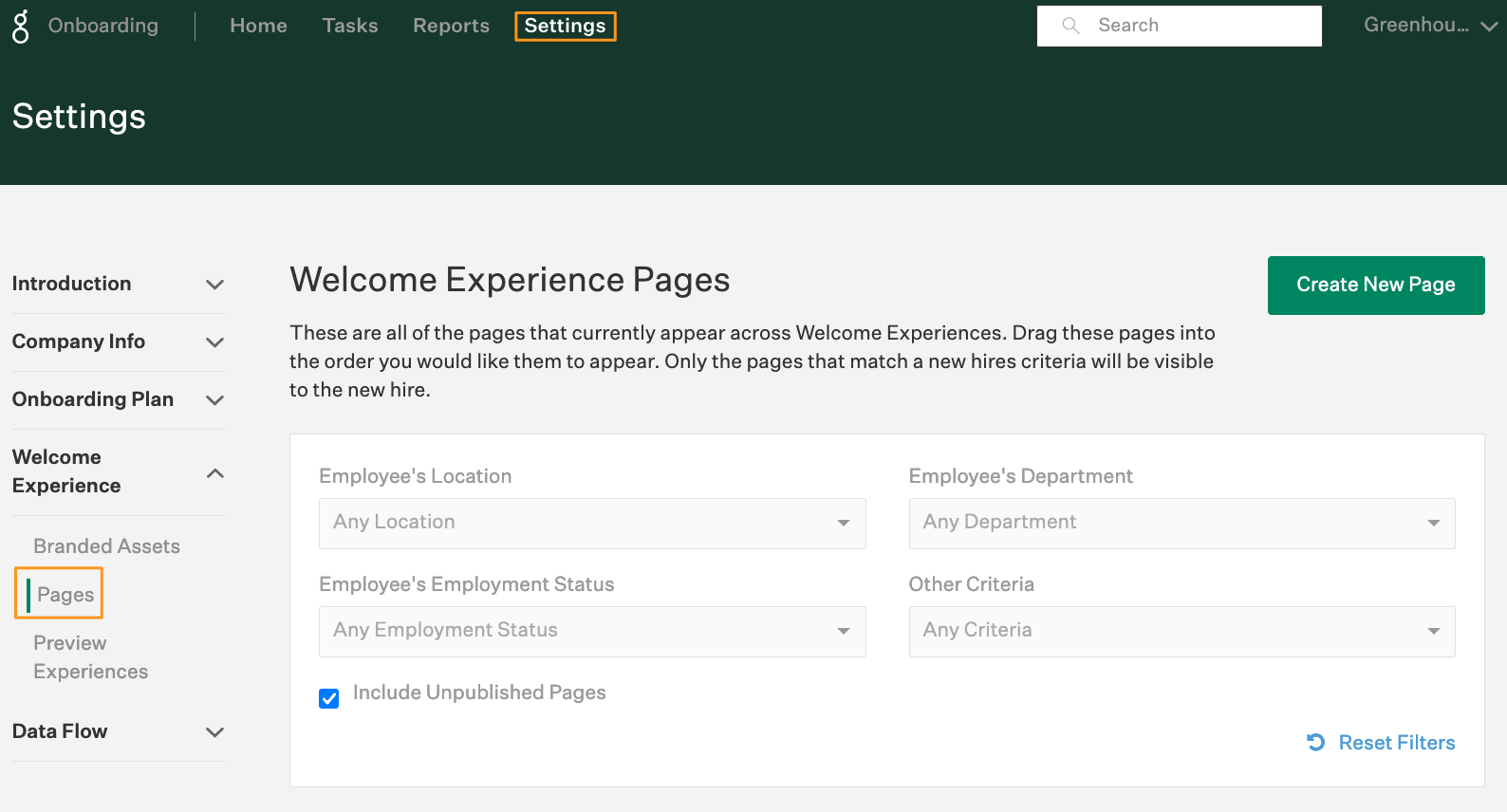 If you have the Include Unpublished Pages box checked, all pages will populate in the provided list. Published articles will have a green dot in the upper right-hand corner, whereas unpublished articles will have a red dot.
Additionally, each page will display the Page Title and any rules applied to the page.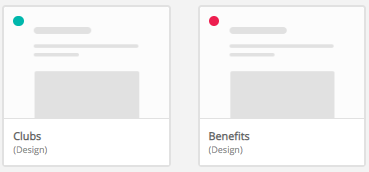 To rearrange pages into a Welcome Experience, click and hold the page icon and drag to the desired position.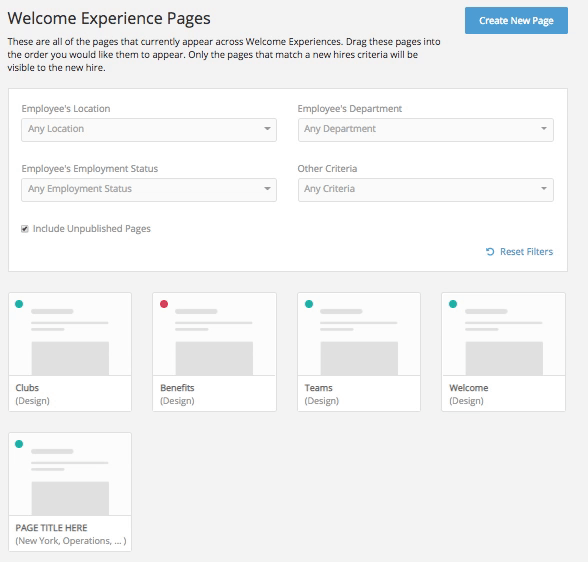 Please be aware that without any applied filters, you will be rearranging pages relative to your entire library of pages. Your expected Welcome Experience for different users can differ depending on the rules applied to pages.
Note: Pages without rules will surface for all Welcome Experiences.
Filter Welcome Experience Pages by rules
Use the provided filter panel to view your pages based on certain rules: Location, Department, Employment Status, and others. You can set multiple parameters across and within each field. Pages matching the criteria you've selected will auto-populate below.
Note: When filtering by rules, pages without rules will not populate in the list but will appear in the final Welcome Experience.