CRM updates:
We know how much time, effort, and planning goes into a recruiting event and want to make sure you are set up for success! All CRM customers have been credited with a free event for the

Greenhouse Events App

! This complimentary event is ready and waiting to be used in your accounts.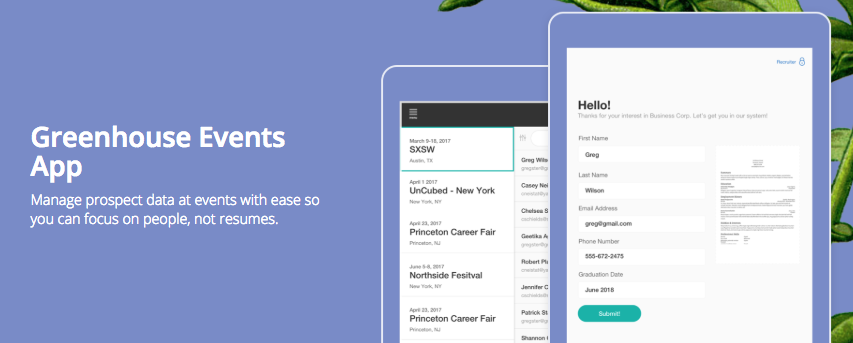 API updates:
Integration updates:
Assorted bug fixes, including:
<p>Activity Feed notes are a <b>

lot

</b> harder to read when they include html tags</p>. New notes won't have this anymore.

Interviewers must have been filling out scorecards faster than computers could comprehend because some candidates erroneously showed a "scorecards due" task.

Some articles for Report Builder led to broken links. Now they're all Rickrolls as originally intended.