Product updates: 
Report Builder

gives your organization the flexibility it needs to customize reports so that you can easily find your data. Customize what you're tracking, and organize the data across jobs, offices, departments, timeframe, and many other metrics.

Report Builder will be released to Pro and Enterprise customers during the week of July 9th.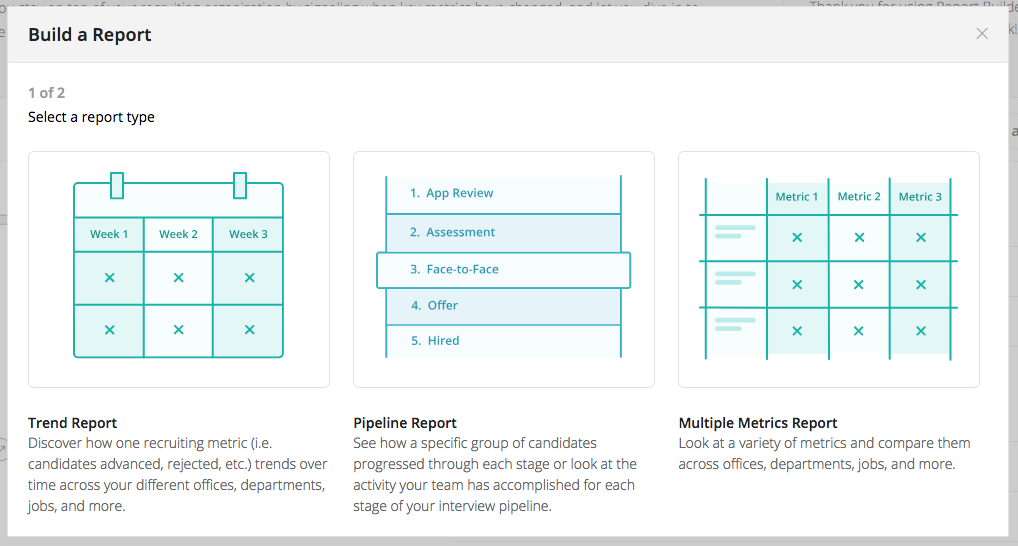 Requisition ID was added to many of our standard reports to make it easier to analyze your data.

Notes and InMails will now populate on the Activity Feed for Candidates who are manually matched to their LinkedIn profiles from within Greenhouse.
API updates:
Integration updates:
Assorted bug fixes, including:
The 'Download Stages by Job' export was feeling a little rebellious and wasn't respecting any bulk action filters like Job Status or Office. This wayward report is back to behaving the way it should. 

After typing "<-" in a scorecard, any following text was made invisible. We've unveiled this text and send our apologies to anyone who was using this bug as a workaround to convey secret messages. 

When your company's name didn't exactly match in both Greenhouse and LinkedIn, job ads bought through Greenhouse sometimes wouldn't post correctly. We've reunited these long-lost companies with themselves and solved this identity crisis once and for all.