Note: Only users with Site Admin level permissions can activate Greenhouse Inclusion features.
Generally, activating Greenhouse Inclusion features can be as simple as toggling a button on and off.* In this article, we will provide a brief overview of how your organization can select and activate the individual features included in Greenhouse Inclusion.
To activate these features, click on the Configure icon 

 in the upper right-hand corner of the page.

Navigate down the left-hand panel of the Configure page and click Inclusion.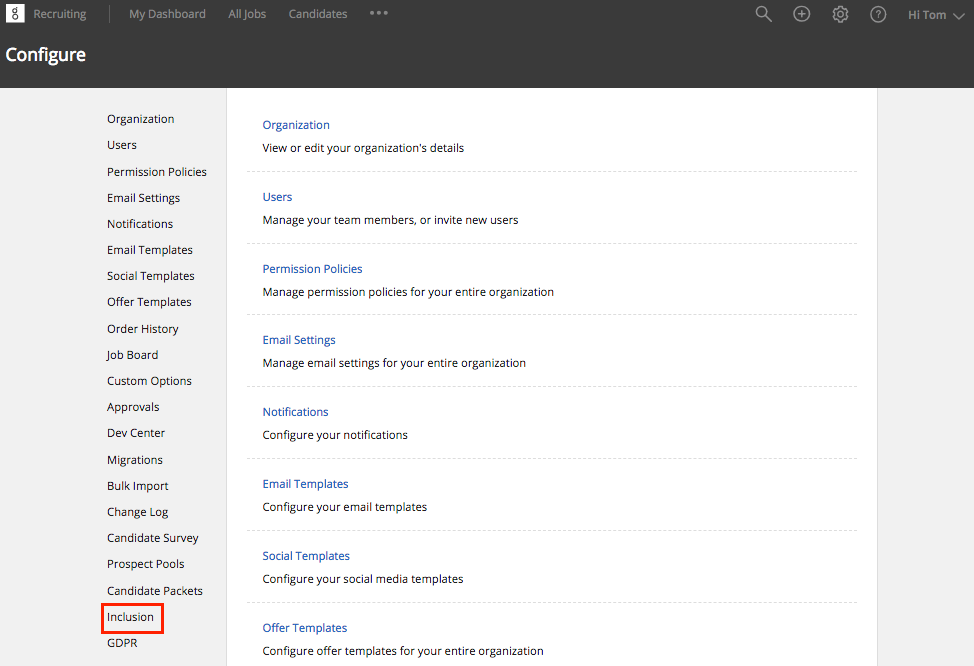 From the Inclusion page, you can toggle ON/OFF all the features included in Greenhouse Inclusion.

For more in-depth explanations of each feature, please visit our explainer documentation on each section of Greenhouse Inclusion:
*The exceptions are the features Highlight the critical parts of resumes and Share your company's initiative for building stronger, more diverse teams.