To set up your integration:  
Create a new Harvest API key. Greenhouse admins can do this via the API management setting here.  
TopFunnel needs the following scopes: 
All "Candidates" permissions except "DELETE"
Jobs

GET: Retrieve Job
GET: List Jobs

Tags

GET: List tags applied to candidate
GET: List Candidate Tags
PUT: Add a candidate tag

Users

GET: Retrieve User
GET: List Users

Add the Harvest API key to your TopFunnel settings.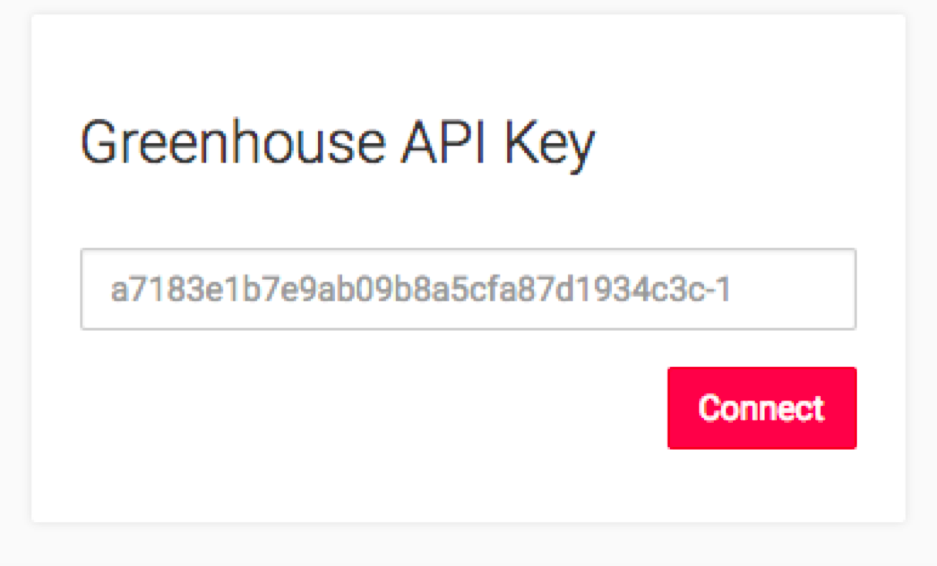 Adding Data to Greenhouse
You can easily link your jobs in Greenhouse to a campaign on TopFunnel. Start typing the name of the role in the "Greenhouse Job" box and the matching jobs will appear.
When you send out the initial email to a candidate in that campaign, the candidate will be added to the matching job in Greenhouse.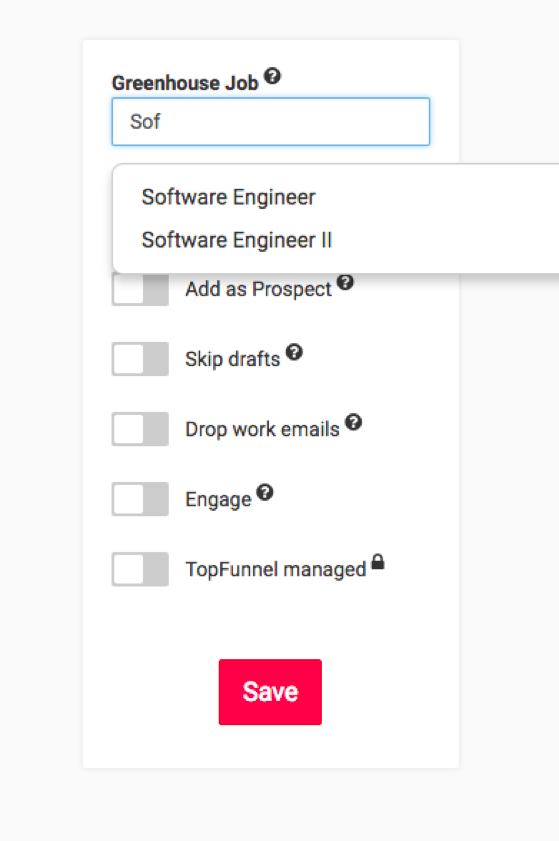 If you prefer adding the candidates that you've sourced as Prospects instead of Candidates to Greenhouse, turn on the "Add as Prospect" toggle in your campaign.
To keep your Greenhouse clean, TopFunnel checks for an existing candidate as you source. We do this by comparing existing email addresses in your Greenhouse to those found by TopFunnel.
Tagging Candidates and Reporting
All of the candidates imported to Greenhouse as "Candidates" are given the tag "TopFunnel", as well as the name of the person who sourced them and their campaign. You can use your existing Greenhouse analytics to track sourcing progress and recruiting channel performance. 
TopFunnel as a Source
You can add any source to Greenhouse to track exactly where your candidates are coming from. Simply add the source you would like to attach to that campaign in the "Greenhouse Source" box.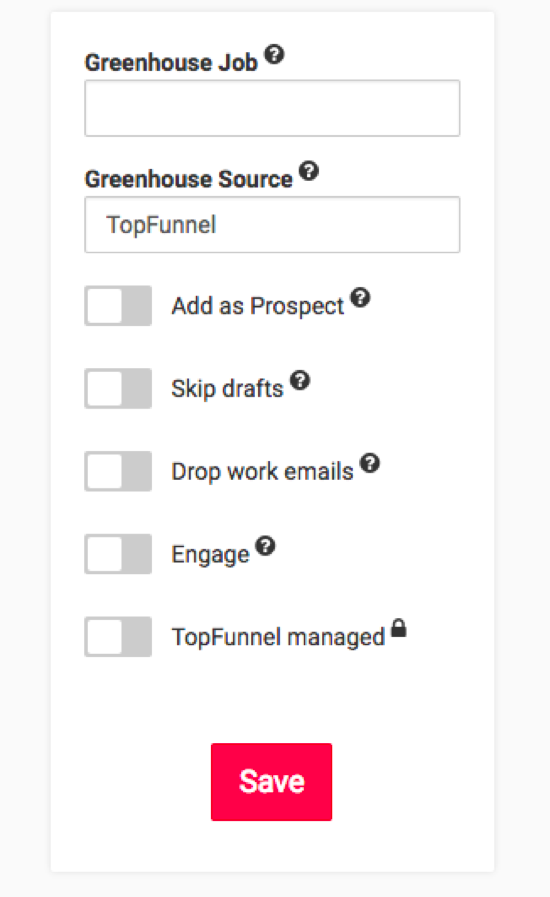 Questions? Feel free to drop us a line: support@topfunnel.co