Permissions: —
Product tier: Available to all subscription tiers
A tracking link is a unique URL that candidates can use to apply for jobs. When a candidate applies through a specific tracking link, Greenhouse Recruiting allows you to track the source of the applicant to measure the success of external job boards, ads, or marketing campaigns.
How do tracking links work?
A tracking link is made up of two parts:
1. The job post URL links to the application page for your job post or to your overall job board.
2. A source token is a combination of numbers and letters at the end of your URL that uniquely identifies the source of the tracking link.
When you create a new tracking link, Greenhouse Recruiting will automatically add a unique source token to the end of your job post URL.
Manage your custom sources
Before you can create a tracking link, the unique source must be created in Greenhouse Recruiting. You can manage your sources by selecting the Configure

 icon, then click Custom Options on the left side. Select Sources.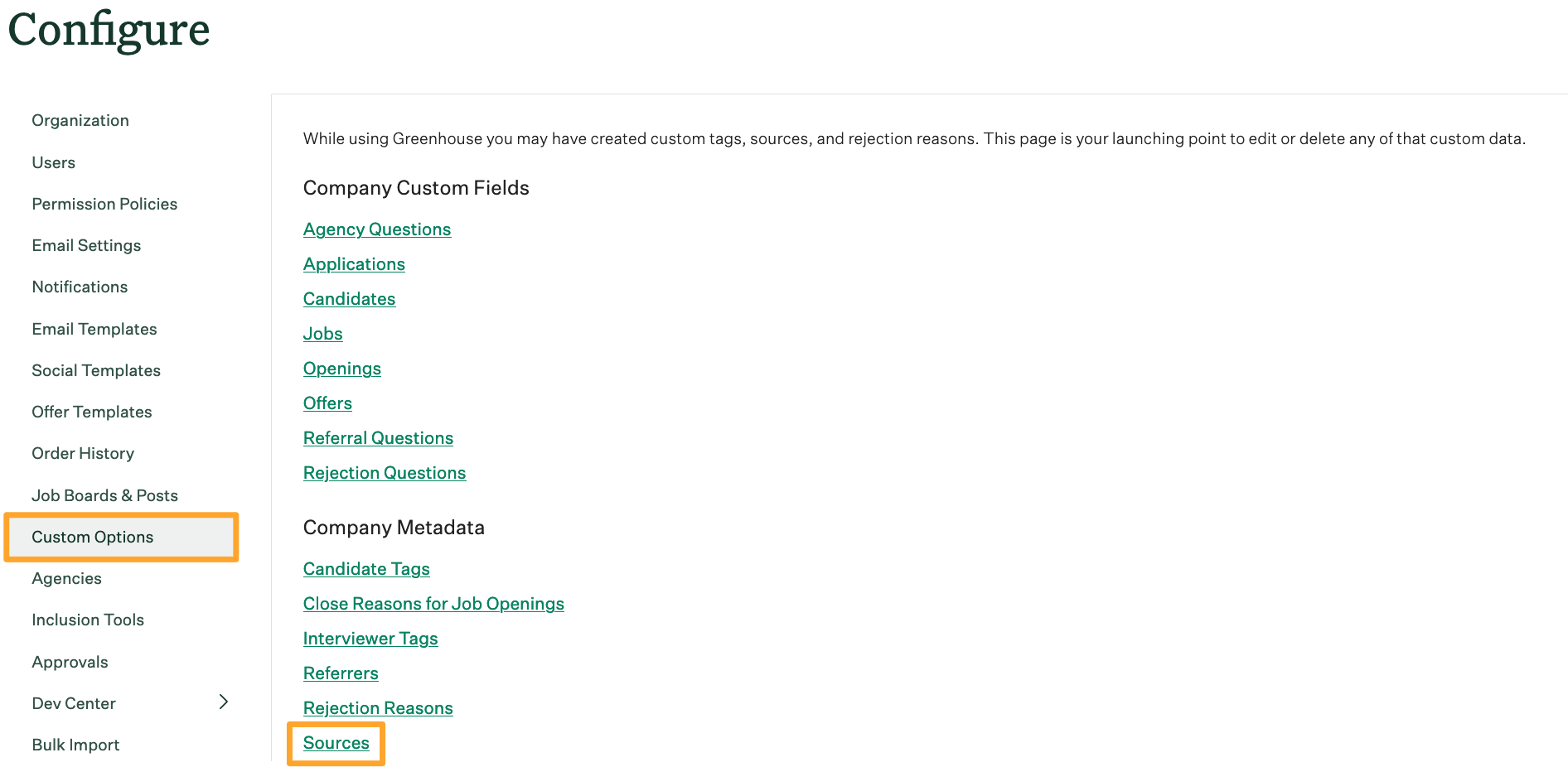 Here you can view and manage default Greenhouse Recruiting sources and create new custom sources. Click here for more information about managing custom sources.
Create a new tracking link
You can create tracking links for an entire job board or a single job post. For more information, check out the following articles: