A Candidate's educational background can be a treasure trove of helpful information, but it isn't always easy to access. Full-text search may be able to find a candidates with a particular school, graduation date, or degree if it's included on the resume in a clear format, but there's no way to collect any structured data around Education history. This limits how you can search your database of historical candidates in Greenhouse and how to most efficiently segment your campus recruiting efforts. In order to help alleviate this problem, we've added a brand new first-class concept around Education.
Configuring Education
Education is comprised of five fields within Greenhouse:
School
Degree
Discipline
Start Date
End Date
The values for 3 of these fields (School Name, Degree, Discipline) can be configured to include any schools, degrees, or disciplines you want. We've pre-filled the dropdowns with some defaults so you aren't starting from square one, but any user with the Can manage custom options permission can update the values that appear for each field. All three of the fields are single-select dropdowns that can hold up to 5000 values each. 

Adding Education to Candidates
To add Education to existing candidates, simply navigate to their Details tab, click the pencil next to Info, and scroll to the bottom of the page. You can enter as many different educations as you'd like for a given candidate (just like you can with email addresses or phone numbers), but all five values must be entered for each one. Protip: For start and end dates that aren't recent, we recommend typing in the date instead of paging through the months with arrows!

The education fields will also appear when creating a new candidate or prospect manually, when submitting a referral, and when agency recruiters submit candidates for your jobs.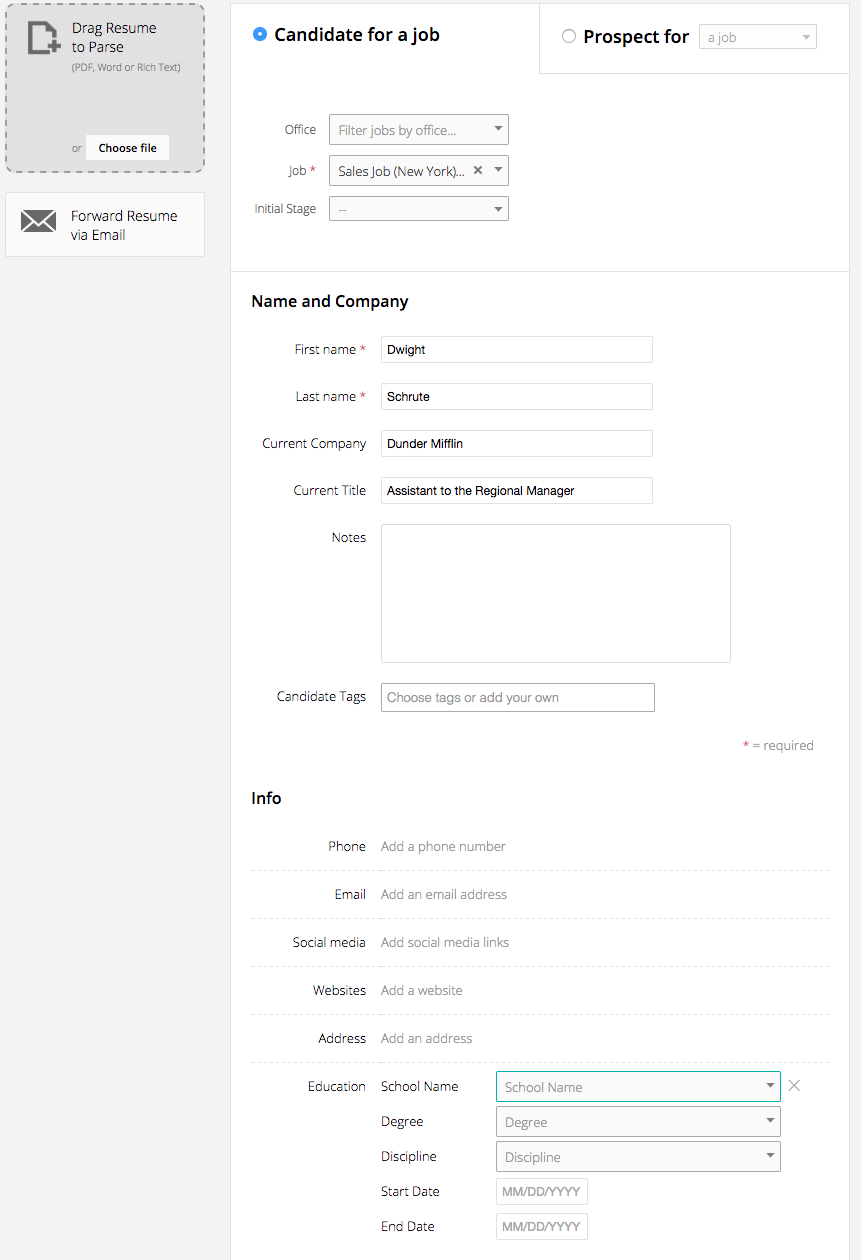 Viewing a Candidate's Education
A candidate's education will show up on their Details tab. If they have multiple educations listed, they will be sorted from most recent to the least recent with the "Most recent" Education flagged at the top.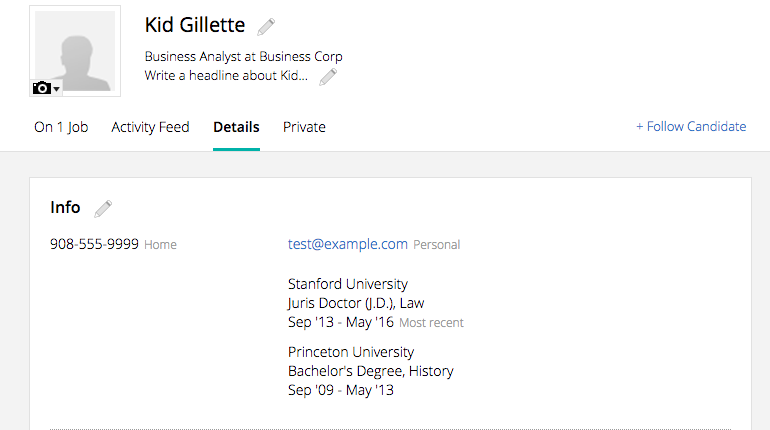 Candidate Search
When searching on the Candidates tab, you will be able to search by each of the five values separately or use them all in tandem to find very candidates who meet very specific criteria. Additionally, you can filter for "Most Recent Education Only" which will help narrow down your search.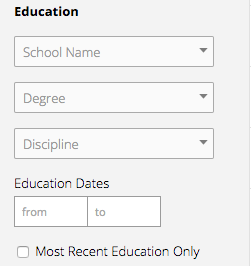 When you export a list of candidates to Excel, the two most recent Educations will come through the spreadsheet as well. 
Add Education to Job Posts
You can also collect Education information directly from candidates when they apply. To enable Education fields on your job posts, navigate to Job Setup > Job Posts > Edit > and under How Candidates Apply For This Job, toggle Education to be either Optional or Required. If you'd like to add Education to all of your job posts at once, you can Bulk Edit your jobs (Standard and Premium customers only).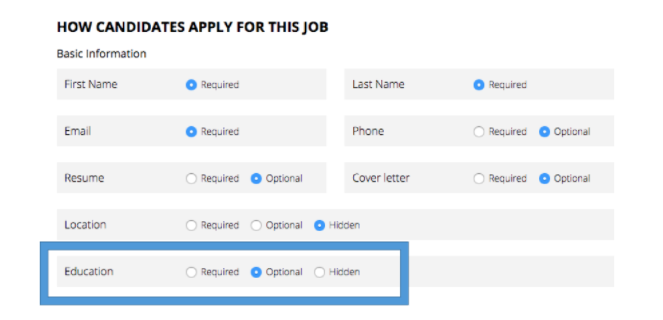 Candidate Applications
When a candidate lands on your job post, they'll see the Education fields included on the application. If you made Education optional, candidates can leave the fields blank. If you made Education required, candidates will not be able to submit an application without filling out all five fields. Candidates can click + Add Another to enter as many educations as they'd like.  
Candidates can browse and select a School Name, Degree, and Discipline from the dropdowns. If you configured custom fields for Education, these options will appear and if you haven't, they'll see the defaults we've pre-filled.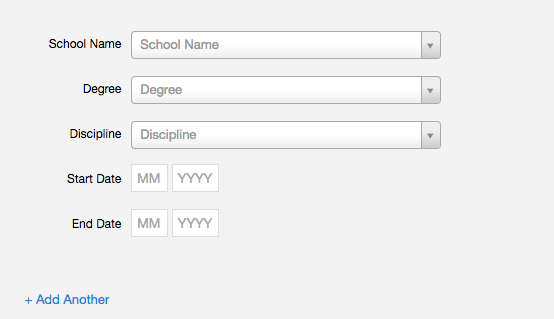 Merging
Because a candidate can have any number of Educations, we will simply keep all of the values from both profiles during a merge (and hide one if two Educations happen to be identical).

Harvest API / Webhooks
Education will also be available on the candidate object in Harvest. 
Keywords: [graduate school]