Greenhouse makes it easy to collect EEO information from candidates who apply through your job board, but some of the highest-quality candidates could come from sources (referrals and prospecting) that never have an opportunity to fill out the form or candidates might be on a confidential job that doesn't have a job post.
Luckily, companies can send the same questions to candidates via email to ensure that that every person has the opportunity to submit their demographic information and consent to being added to your system. We strongly suggest that government contractors make use of this feature in order to collect demographic information exhaustively for all candidates.
To enable EEO questions on your job posts, head over to the Job Setup > Job Post > Edit page and toggle Should EEOC questions be included in the application form to Yes. If you'd like to enable the EEO questions on all of your job posts at once, you can Bulk Edit your jobs. 

Even if the EEOC form is disabled on a job post, you can still send the questions via email to candidates on ANY jobs, including confidential jobs. If you'd like to send the EEOC form via email, go to Configure > Permission Policies > and check the box for Enable users to send EEOC questionnaire to candidates.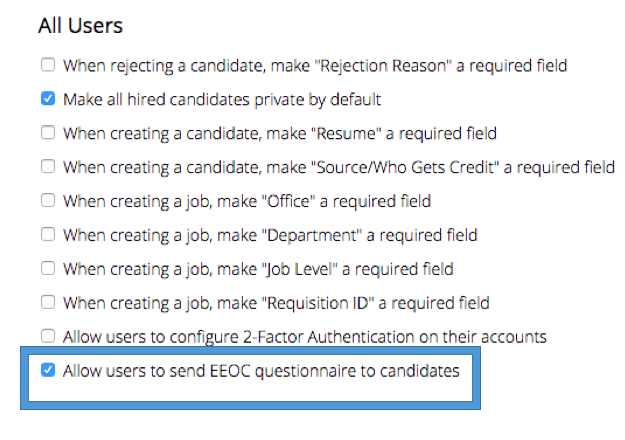 You can check a candidate's EEO status on the Application tab. If a candidate applied through your job board and either answered or left the form blank, they will have the status reflecting this on the tab. If they never saw the form, there will be an option to send it via email.
Any Site Admins or Job Admins on a job will be able to send the EEO questions to candidates and check whether they have been submitted. As a reminder, only Site Admins with the User-specific Permission Can see EEOC Reports will be able to view and export the EEOC report.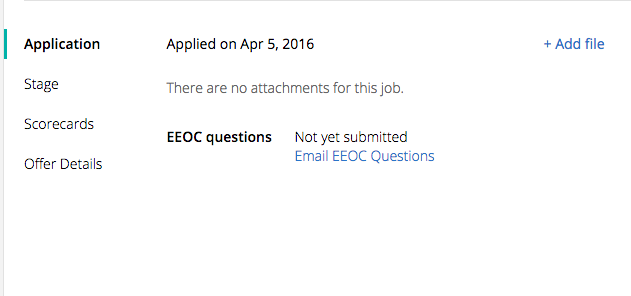 You can configure the email however you'd like, and even edit different templates on the Configure > Email Templates page.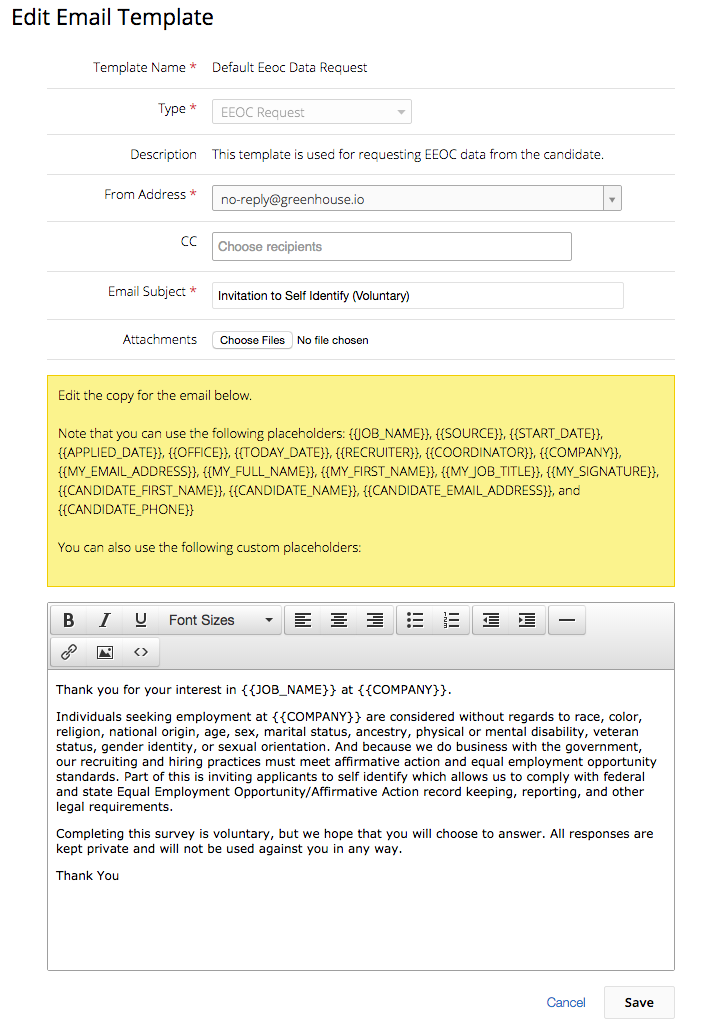 A link will be appended to the end of the email (just like a take home test) that will allow the candidate to self-identify and submit their answers. After sending, the candidate's profile will change to show Pending Submission, and you'll have the option to resend the form as often as you'd like. When the results are finally submitted, the Applications tab will change to reflect that and the date will be displayed.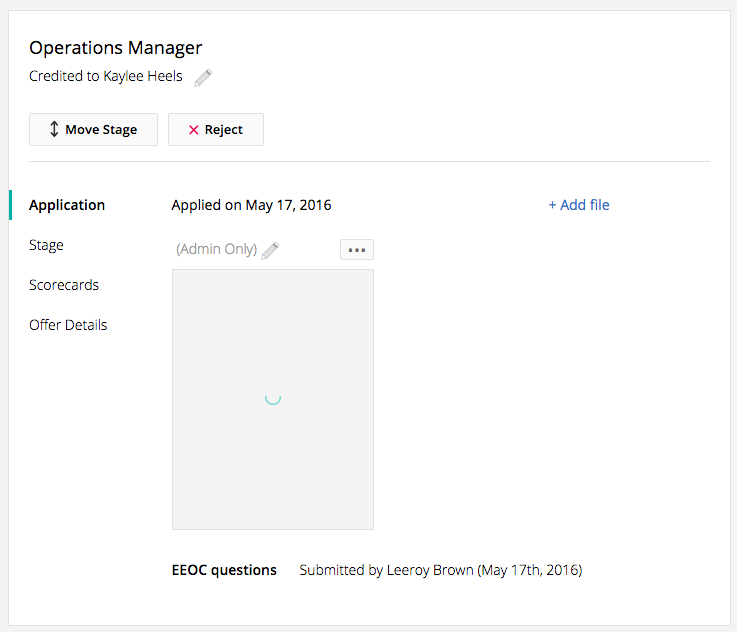 EEO questions are application-specific, meaning they can be asked separately for every job a candidate is on. If two profiles are merged, the one with completed EEO questions will win out.