Note: Only Pro and Enterprise customers can configure Job Admin levels.
User permissions in Greenhouse have gone through several evolutions over the past year to make your system more customizable for all of your users. Features like user-specific permissions for job admins, permissions to manage prospects on no jobs, and splitting Job Admins into Job Admin: Standard and Job Admin: Private empower Site Admins to create a level of visibility and access that is needed to manage a diverse recruiting process.
Our newest change takes one big step towards the goal of complete customization for user permissions. In addition to Job Admin: Standard and Job Admin: Private, organizations are able to configure and name brand new levels of Job Admins with a mix of different permissions before assigning them to jobs! Here's how it works:
Site Admins with the advanced permission for 'Can edit another user's advanced permissions' will see a new section on the Configure > Permissions Policies page that lists the current Job Admin types and allows them to create new combinations of permissions.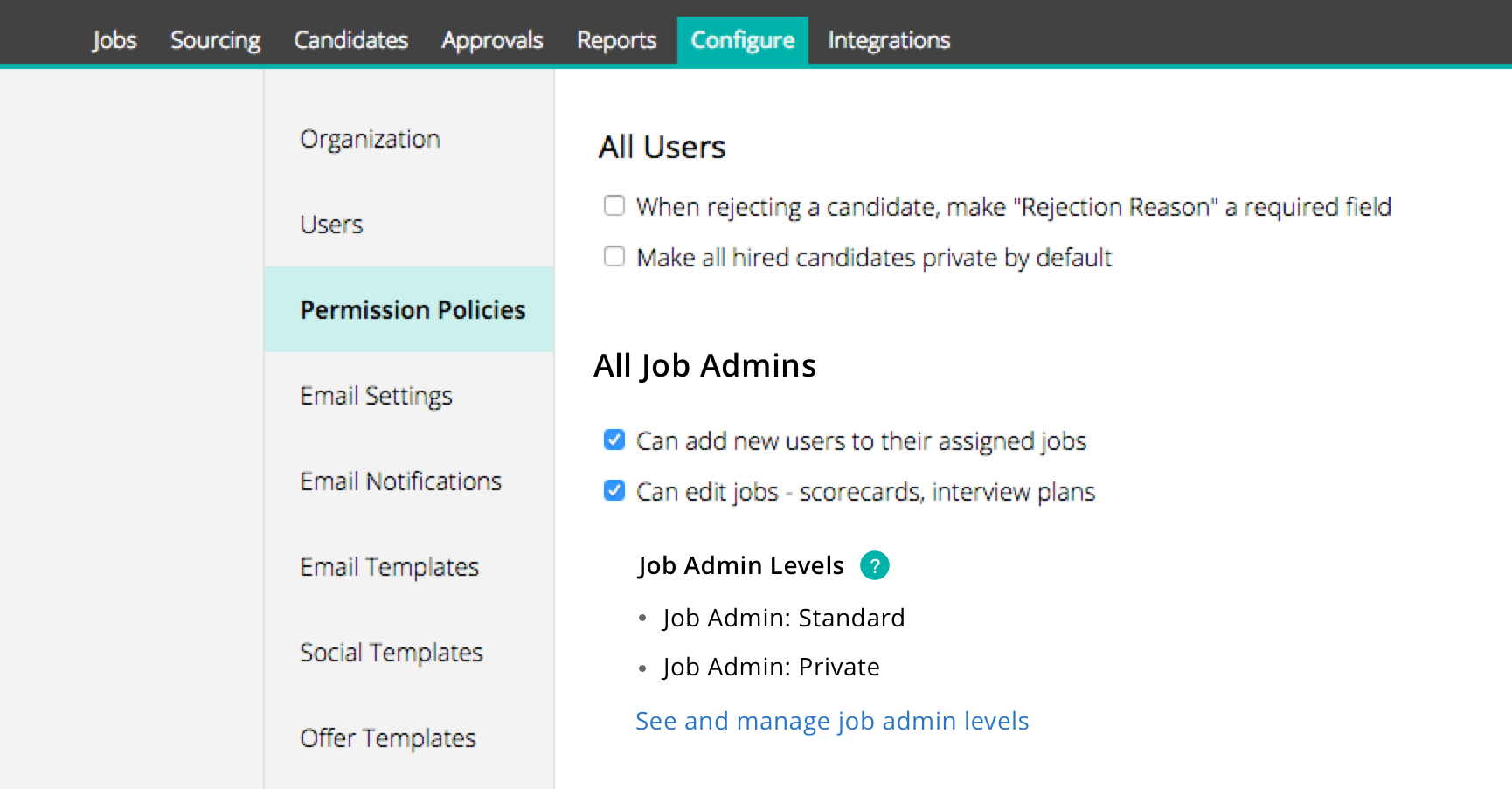 Clicking it will take you to a new page that outlines the various permissions for each of the Job Admin levels in your account and allows you to Add, Edit, and Delete each one. If you don't see the combination of permissions you're looking for, just create a new one!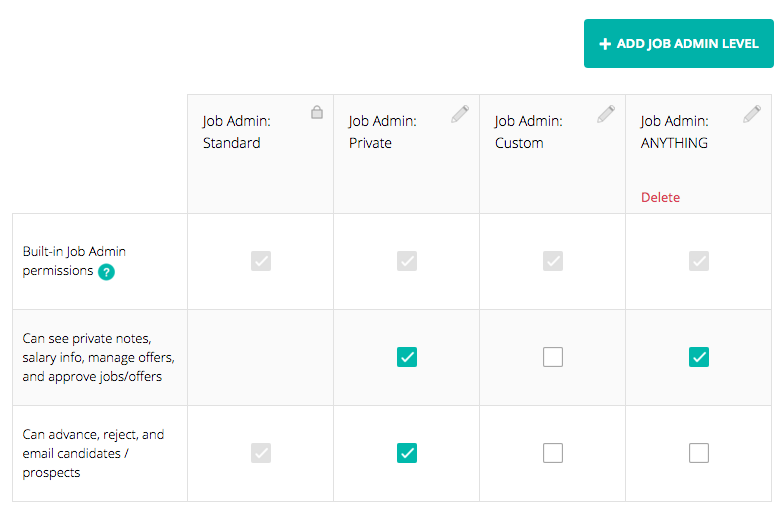 Once you have the role configured the way you want it, you'll be able to assign users as Job Admin: [Anything] on each of your jobs or assign users in bulk on the Configure > Users page.