Greenhouse Recruiting and Slack have designed an integration that allows you to receive important Greenhouse Recruiting notifications directly in a Slack channel of your choosing.
The Slack integration supports the following notifications:
New applicant
New internal applicant
New referral
New agency submission
New scorecard
Scorecard reminder
Approval request
Approved to start recruiting
Offer fully approved
@mentions
In this article, we will cover how to:
Enable the Slack integration
To enable the Slack integration, navigate to Hi [Name] in the upper-right corner and click Account Settings from the dropdown menu.

On the Account Settings page, navigate to the Notification Preferences panel and click Add to Slack.

On the subsequent page, enter your organization's Slack URL and login credentials.
Note: If you see an error message that the integration is not supported with the chosen team, contact your Slack administrator to adjust your team's integration settings.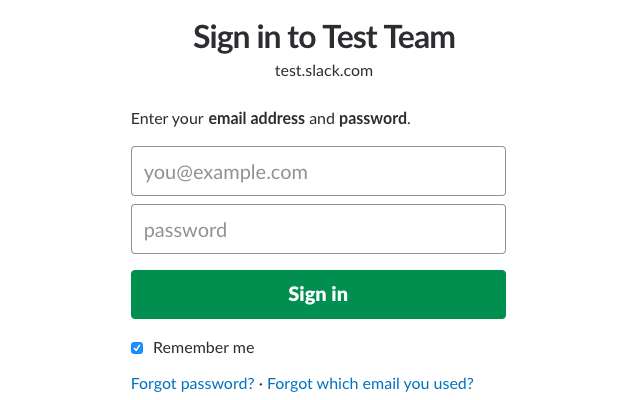 On the subsequent page, select which channel should receive the notification. We strongly suggest you choose Slackbot, which sends the message to you privately, but you can select any public or private channel you have permission to write to.
Note: Posting to a public channel might allow other members of your Slack team to see information they wouldn't normally have access to in Greenhouse Recruiting. Exercise caution if you elect to post to a public channel.
When finished, click Allow.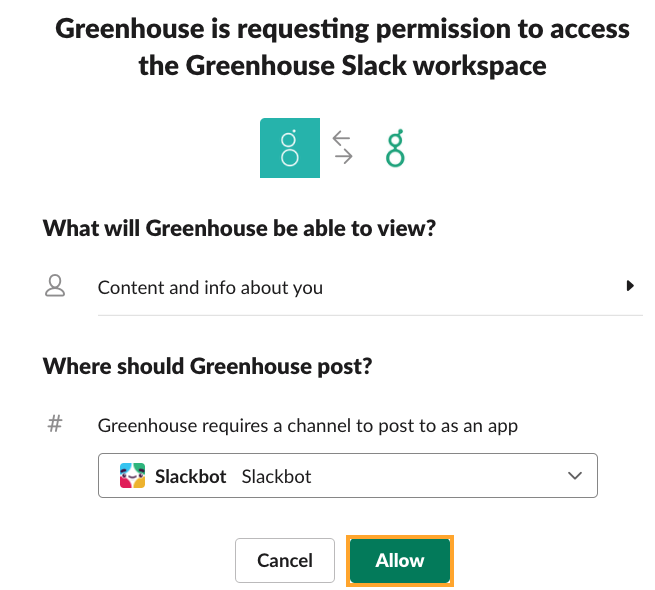 After the integration is successfully enabled, you'll receive an email confirmation and a passive message in the selected Slack channel confirming the integration was added.
To review or edit your integration settings later, return to the Account Settings page in Greenhouse Recruiting. Click Disconnect to remove the integration entirely, or click Edit to adjust which notifications should be sent via Slack.

If your organization prefers to remove the Slack integration entirely from all users, you can deactivate the integration through your team's Slack preferences. If you take this action, any users with the integration enabled will receive two emails the next time a notification is triggered — one email alerting them the integration has been deactivated, and one email with the new candidate notification information.
Manage new candidate and approval notifications
To configure the notifications you'd like to receive and on which jobs, return to the Account Settings page in Greenhouse Recruiting and click Edit inline with the Slack integration.
In the subsequent dialog box, click Turn all on next to a notification to receive that notification for all jobs where you have appropriate permissions. Click Turn all off to stop receiving the notification for any jobs.
Note: Basic users can enable only scorecard reminder slacks, and only on jobs where they are scheduled to conduct interviews. The additional notifications listed below can be configured only on jobs where a user has Job Admin or above permissions.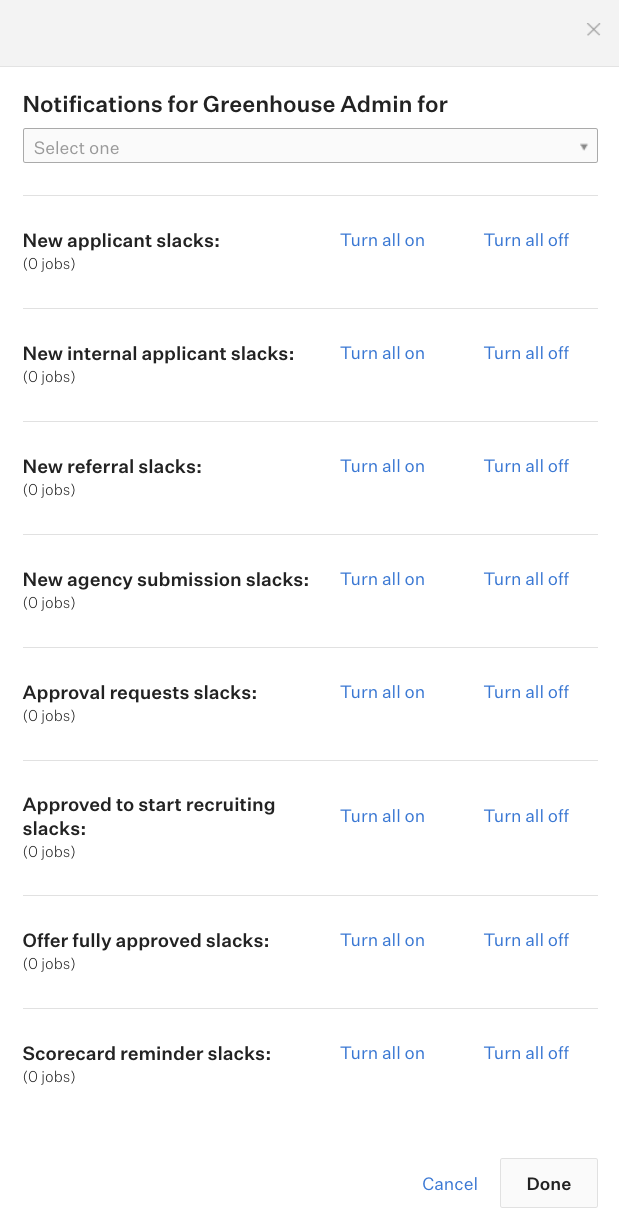 To enable or deactivate Slack notifications for a specific job, use the Select one dropdown at the top of the dialog box to choose a job, then check the boxes for the notifications you wish to receive. Click Save when finished.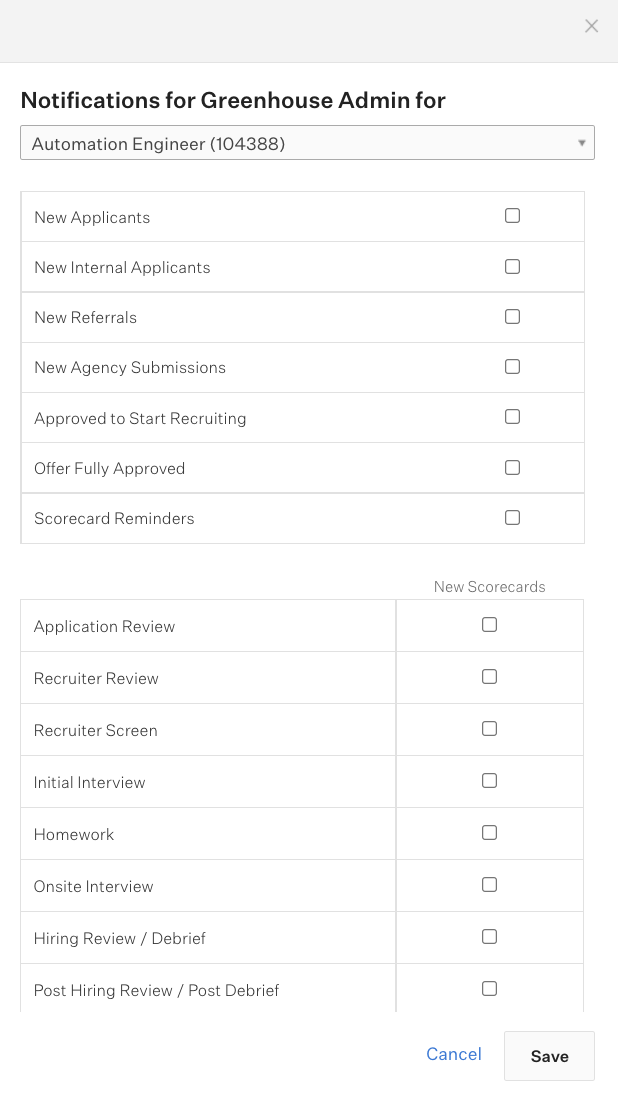 When a candidate-related action triggers a Slack notification, you receive a message in Slack containing the candidate's name and a link to their profile.

If you've opted to receive approvals notifications in Slack as well, any job or offer approval that requires your attention appears with buttons that allow you to approve or reject without ever leaving Slack. If the approvals are sent to any channel other than Slackbot, any private fields are stripped out to prevent unintentionally sharing sensitive information with all channel members.

Note: The first time you approve a job or offer, you'll be prompted to click an additional link in Slack to re-authorize your account. This allows Greenhouse to confirm you have permission to take action on the approval. Don't worry — you only have to do this once.
Enable @mention notifications
The Slack integration supports sending a notification to your selected channel any time a teammate @mentions you in a candidate note or scorecard. To enable this functionality, click the toggle next to Send @mentions to Slack so it displays a checkmark.

Moving forward, every time you're @mentioned, you'll receive a Slack notification with the following information:
The content of the profile or scorecard note where you were @mentioned
A link to the @mention on the candidate profile or scorecard (if you have permission to view the candidate and/or scorecard)
Note: Users who enable Slack notifications for @mentions still will receive an email notification for each @mention as well. The email notification cannot be deactivated.
Manage scorecard-related Slack notifications for other users
Job Admins and Site Admins can enable/deactivate scorecard reminders and new scorecard Slack notifications on behalf of recipients on individual jobs.
Note: Slack notifications are sent only to recipients who have enabled the Slack integration for their Greenhouse Recruiting account.
To do this, navigate to a specific job (All Jobs > Job). From the job's Dashboard, click the Job Setup tab. On the subsequent page, click Notifications.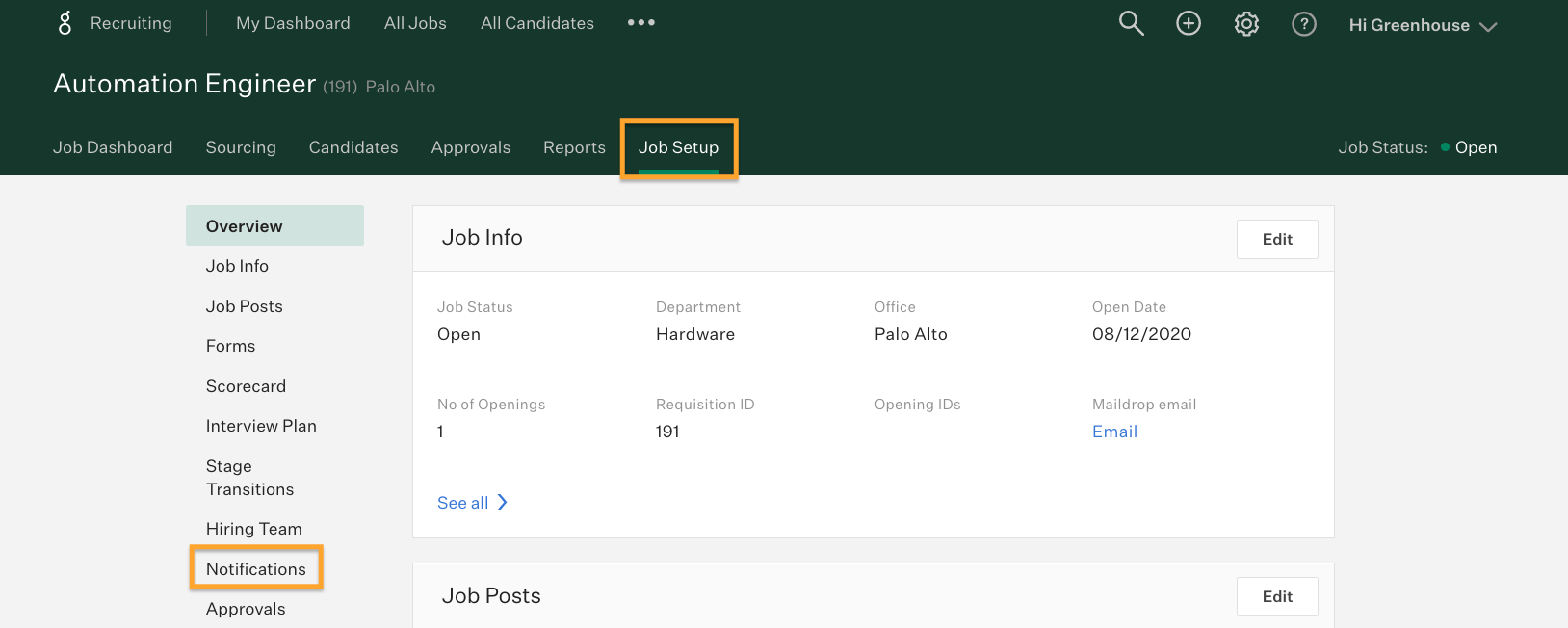 From the Notifications page, navigate to the Scorecard Notifications panel and click Configure next to either Scorecard Reminders or New Scorecards.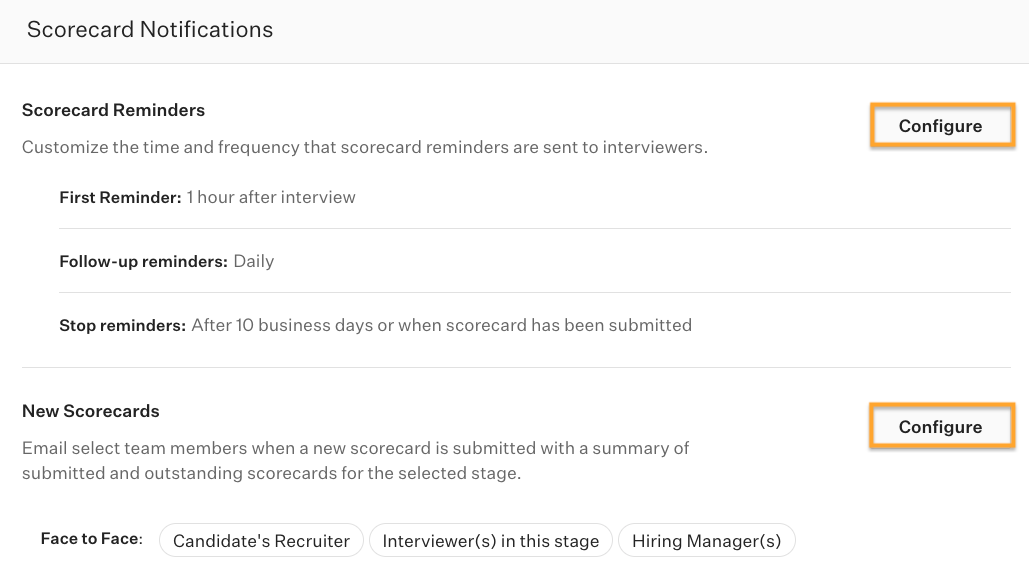 In the subsequent dialog box, click the Turn on Slack notifications toggle so it displays in green.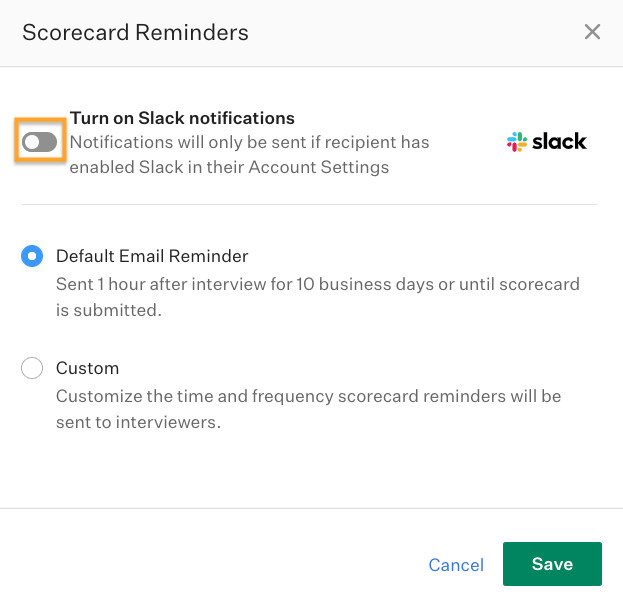 When finished, click Save at the bottom of the dialog box. Repeat if necessary to enable additional scorecard-related Slack notifications.