Whether you are evaluating candidates in a large group or need to do some application reviews mid-flight, you can quickly compile and print multiple candidate resumes in one PDF and access them whenever and wherever you need them.
To download resumes in bulk, navigate to the Candidates page and click Bulk Actions.
Note: If you want to limit the resumes that you're downloading (such as a specific stage, job, or Recruiter), use the filters in the last panel before clicking Bulk Actions.

Click the checkboxes next to the candidates whose resumes you'd like to download and click Edit Selected.
Note: You can bulk print up to 30 resumes at a time, so you may need to repeat this process a few times to download the full list of resumes. If you have less than 30 candidates listed, you can click Select All to choose all of the candidates in the list.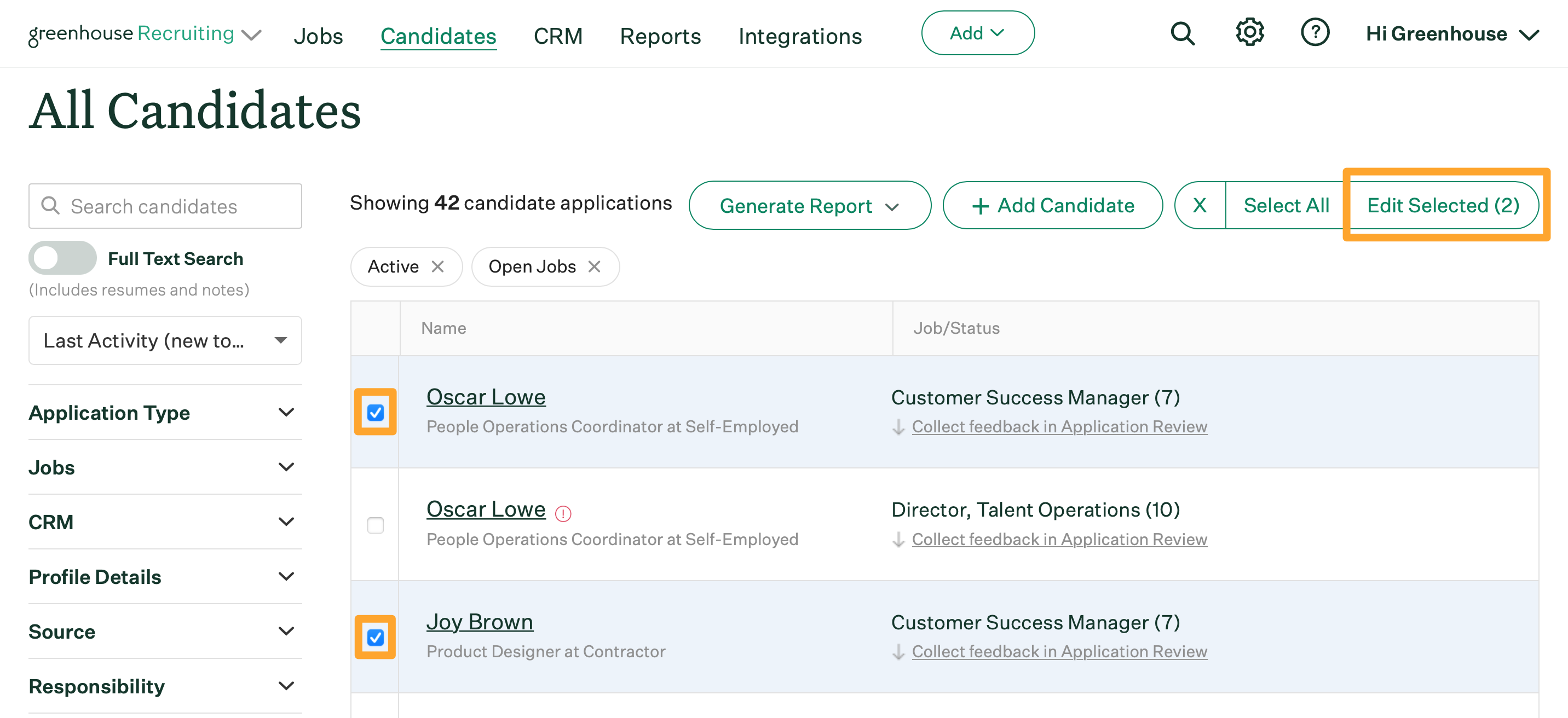 Click Get Resumes in the pop-up window.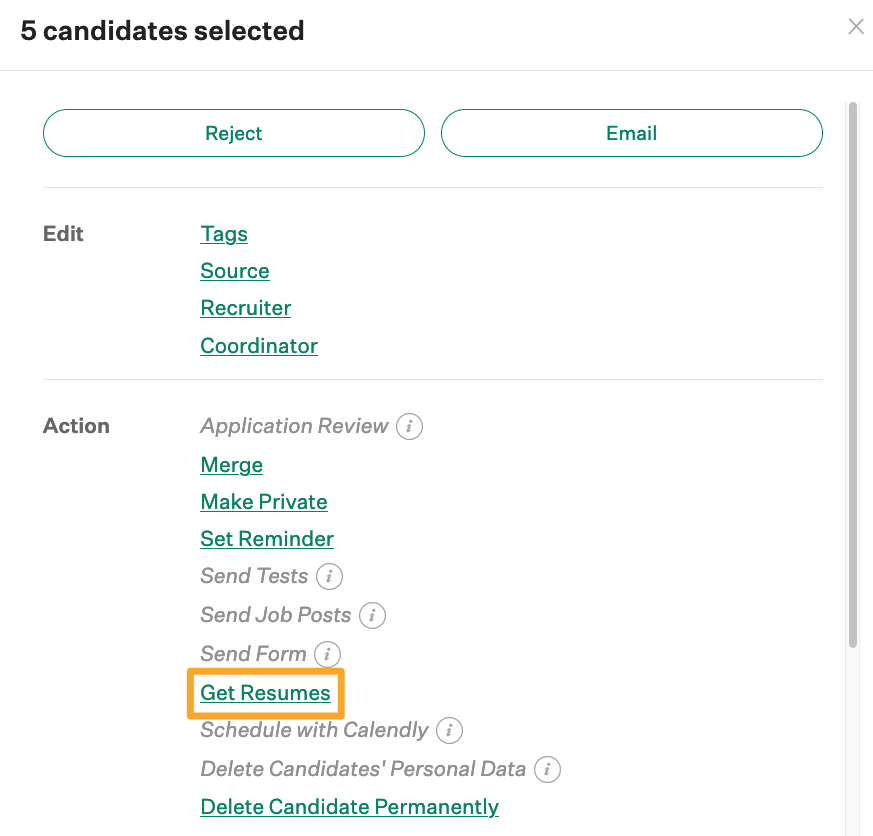 Click Get Resumes in the confirmation window.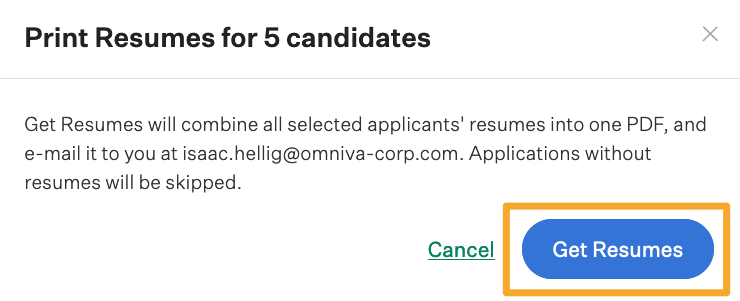 All of the resumes from your selected group of candidates will be compiled into a single document and emailed to you.
Note: If you are downloading a large number of resumes, this email maybe take a few minutes to process.

What happens if a candidate doesn't have a resume?
Candidates without resumes will be listed in the body of the email.