Candidate fields are structured data fields that allow your organization to capture relevant information about your candidate. By default, candidate fields include:
Contact Information
Candidate Source
Responsible Recruiter and Coordinator
etc...
To record other information about candidates in a standardized format (e.g. College/University), your organization can add custom candidate fields.
Click on the Configure icon

in the upper right-hand corner and navigate to Custom Options on the left-hand panel.

Click Candidates under the Company Custom Fields section.

On the Custom Fields: Candidates page, click the Add Field button.
Note: Alternatively, you can edit an existing custom candidate field by clicking on the field. Please note it is not possible to update the field type of an existing field.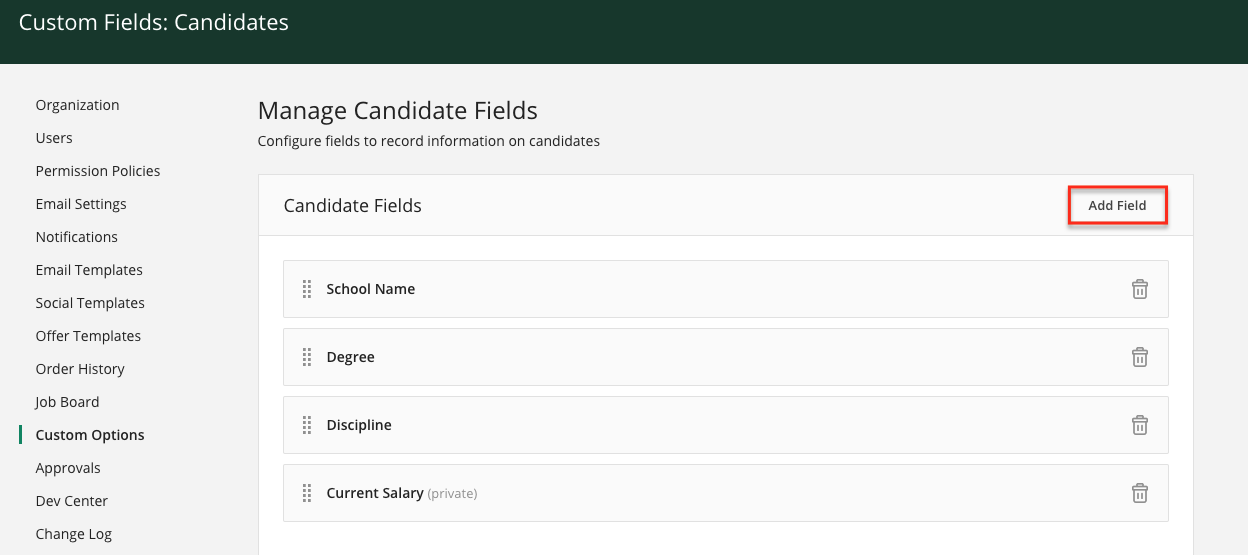 On the New Candidate Field page, give the custom candidate field a name, optional description, and type.
Note: Once the field is saved and created, the type for your new custom candidate field cannot be changed.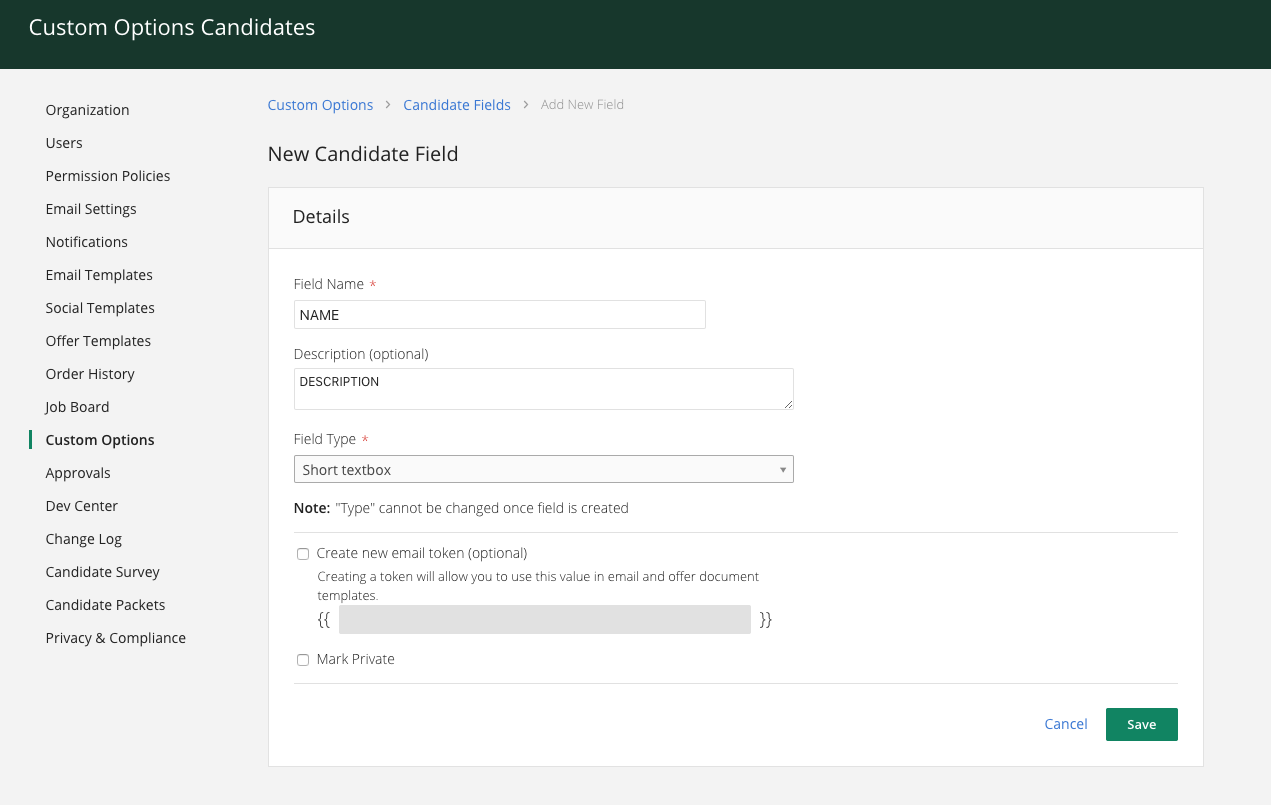 If you would like to use the value of the custom candidate field in email and offer letter templates, check the box next to Create new email token (optional).
By default, the custom candidate field will display on the Details tab of the candidate profile page. If you'd like to restrict access to the field to only users with access to the Private tab, check the box next to Mark Private.

Click Save at the bottom of the page when finished.
In addition to being able to view this new field on the candidate profile page, any custom fields you add to the candidate profile page will be included when you export candidate details to Excel via the Candidates tab.
If you are interested in linking application responses to candidate fields, click here.