Permissions: Site Admin, and Job Admin who can email candidates / prospects
Product tier: Available for all subscription tiers
When configuring the candidate survey for your organization, you will determine how long after a candidate is hired or rejected from a job the candidate survey will be sent to that candidate.
Between when a candidate is hired or rejected and when the candidate survey is sent, your organization can cancel the delivery of the candidate survey to the candidate. Once the timer lapses and the candidate survey is emailed to the candidate, it can no longer be cancelled.
To cancel a pending candidate survey, navigate to the profile of a candidate who has been hired or rejected from a job.
From the On Job tab, click Cancel Survey.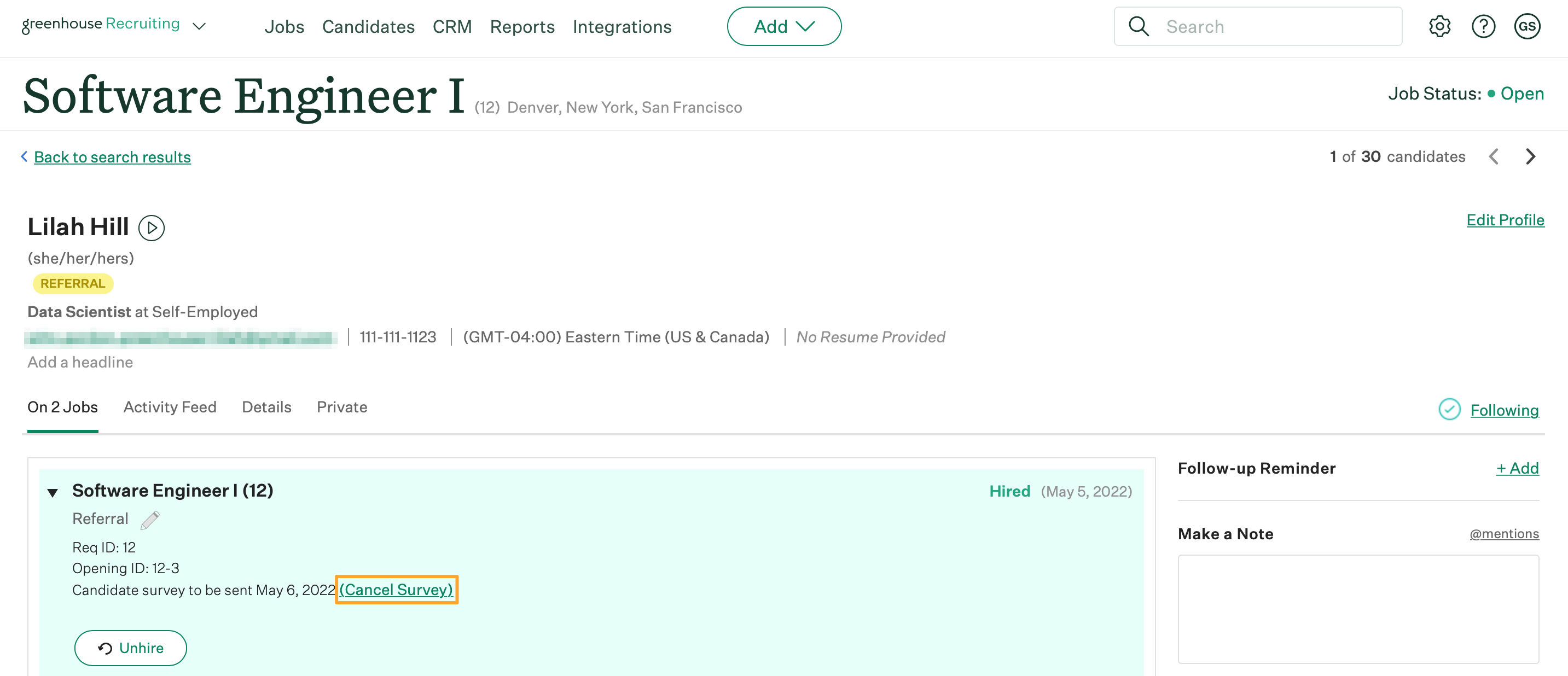 The candidate's status (hired or rejected) will remain unchanged, but the candidate will not receive an email invitation to participate in the candidate survey.