Users with Site Admin permissions can now enable Apply with LinkedIn to allow candidates to automatically import personal information from their LinkedIn profiles! Follow these steps to activate it!
Click the Configure tab
Click Job Board
Click Edit at the top of the page
Scroll down to Allow Candidates to Apply with LinkedIn and toggle it to Yes
Click Preview, then Save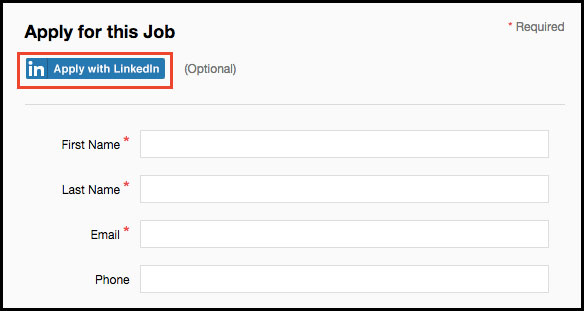 What's the benefit?
It's convenient, especially for candidates applying via mobile device! When candidates apply with LinkedIn, information from their profile will be parsed into the fields on the application, and their complete LinkedIn profile will be pasted into the Resume field.