Update: We're excited to announce that Apply with LinkedIn 2.0 is currently in beta for a subset of organizations using LinkedIn Recruiter! Click here to learn about the new functionality!
Greenhouse's integration with Apply with LinkedIn allows candidates to automatically import personal information from their LinkedIn profiles to auto-fill the application with the click of a button! Please Note: Apply with LinkedIn is not available for 100% API-driven job boards.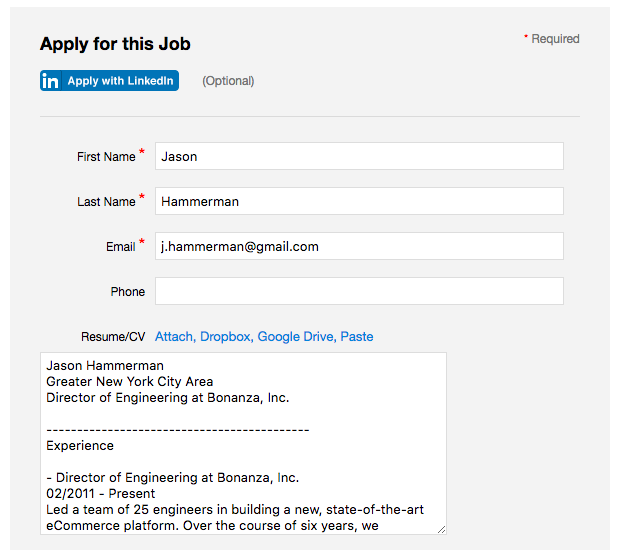 Setting up the integration
Navigate to the Configure > Job Board page and click Edit next to the board where you'd like to enable the integration.



From there, just scroll down to the Job Board options and enable the integration:



Preview your changes and save the board to add the Apply with LinkedIn button to every post on this board!
Apply with LinkedIn 2.0
The recent updates restyle the Apply with LinkedIn experience and unlock new functionality for LinkedIn Paid Ads. This functionality is currently available to beta customers only, but will be rolling out to all organization who use LinkedIn Recruiter shortly!
When the new integration is enabled, the Apply with LinkedIn button's styling will change slightly on any board where it's enabled: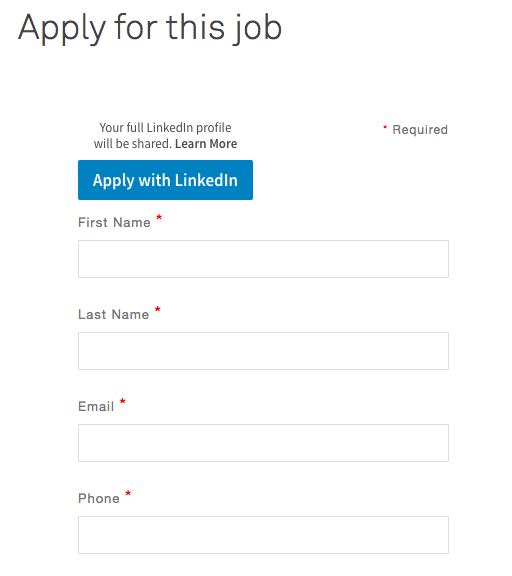 Additionally, if a candidate uses the button to begin applying to a position that's been posted to LinkedIn using a paid job slot but doesn't submit an application, LinkedIn can record those Apply Starters in LinkedIn Recruiter so you can reach out to them proactively!