Greenhouse has integrated support for background screenings through Sterling. With an integration enabled, you'll be able to initiate orders for background screenings, check the status of orders, and view screening results right within Greenhouse.
Enabling the Integration
To implement the integration, contact your Sterling Account Manager to obtain your organization's credentials (Account, Password, Clientid, Authkey) for the integration. Once you have received these credentials, click here to open a ticket with Greenhouse.
Note: Do not send the credentials in this initial email. API Keys allow access to sensitive data and must be kept secret. If an API Key is shared in an email and your email is intercepted by a malicious third party or your email account is hacked, the hacker would be able to view and access your API Key. For this reason, we require API Keys to be shared securely using SendSafely, Greenhouse's secure data transfer platform.

The Greenhouse Support Team will respond with a SendSafely link for you to enter your API key. A notification will be sent to the Greenhouse Support Team after you have entered your API key and they will email you to confirm that your API key has been set up in your account and your integration is enabled.
Once the integration is configured, the Private tab on the candidate profile page will contain an Export To Sterling button where you can initiate orders for background screenings, check the status of existing orders, and view background screening results.
Initiating an Order for a Background Screening
Step 1. At any time, navigate to the Private tab on a candidate's profile page. To initiate an order, click the Export to Sterling button, and Greenhouse will send over the first and last name of the candidate as well as the candidate's email address and phone number.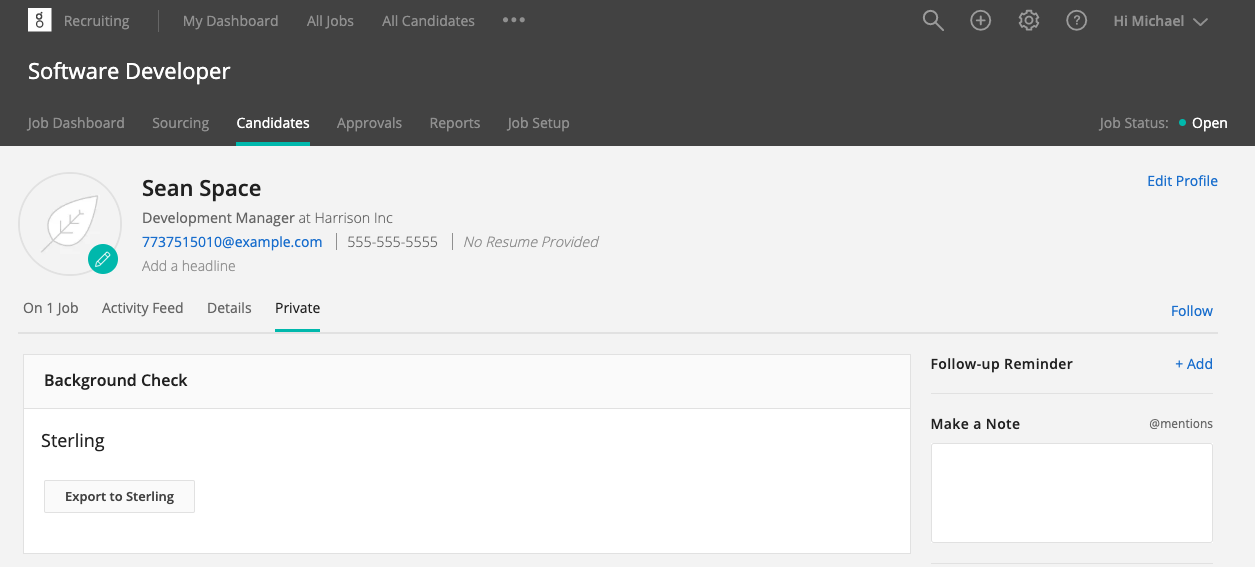 Step 2. Click Complete Report, which will automatically redirect you to the Candidate View in Sterling where you can proceed with completing and submitting the order. The status of the order will be visible under the Background Check section of the Private tab in Greenhouse.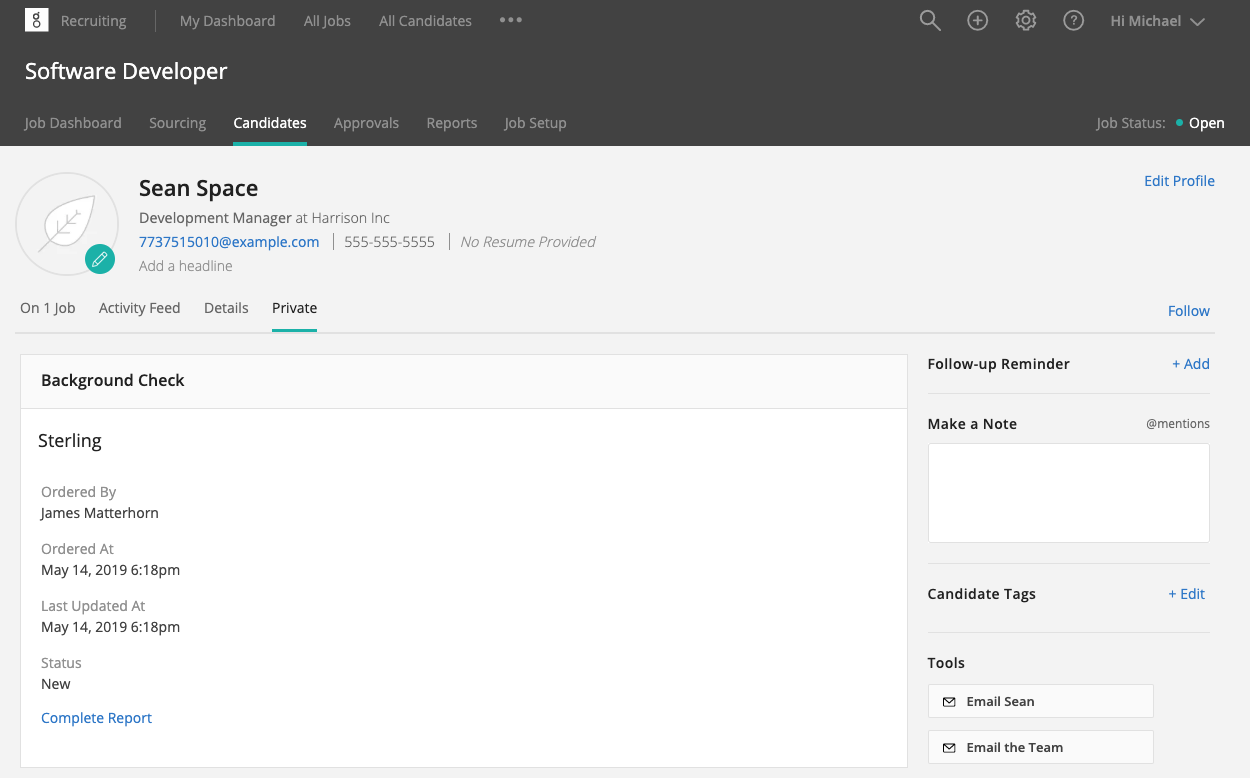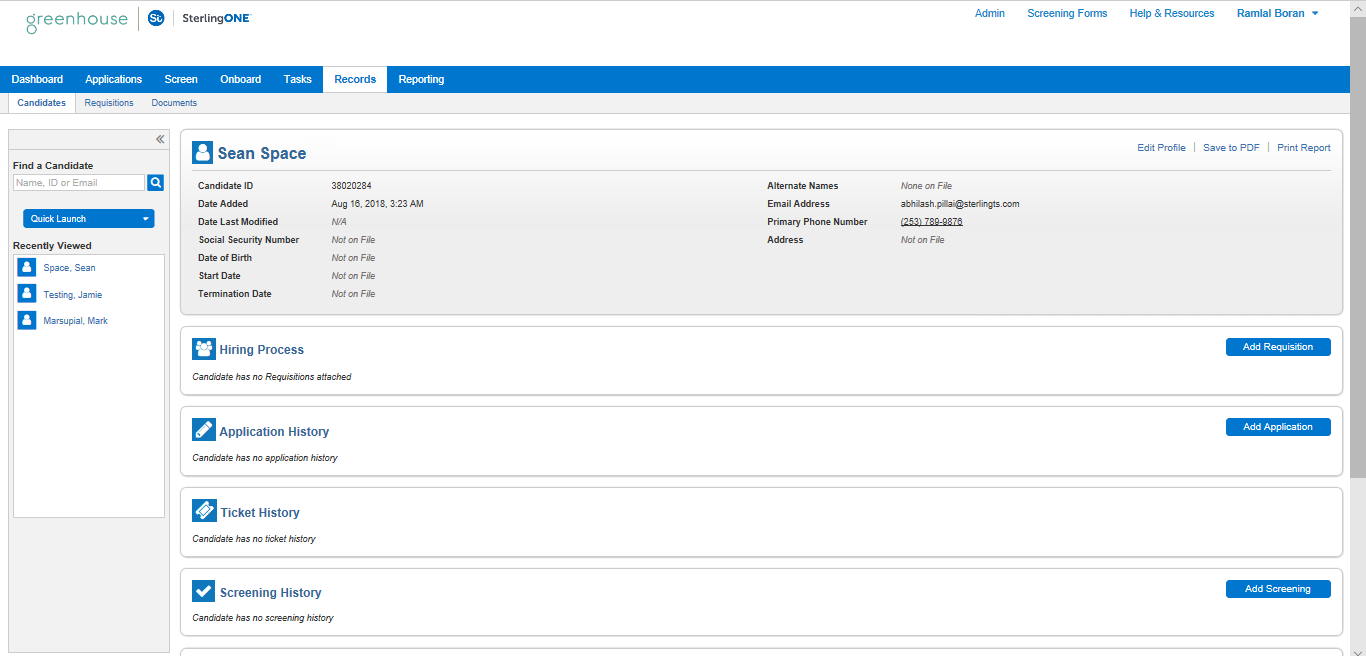 Step 3. Once the screening has been completed, view the Result field under the Background Check section on the Private tab.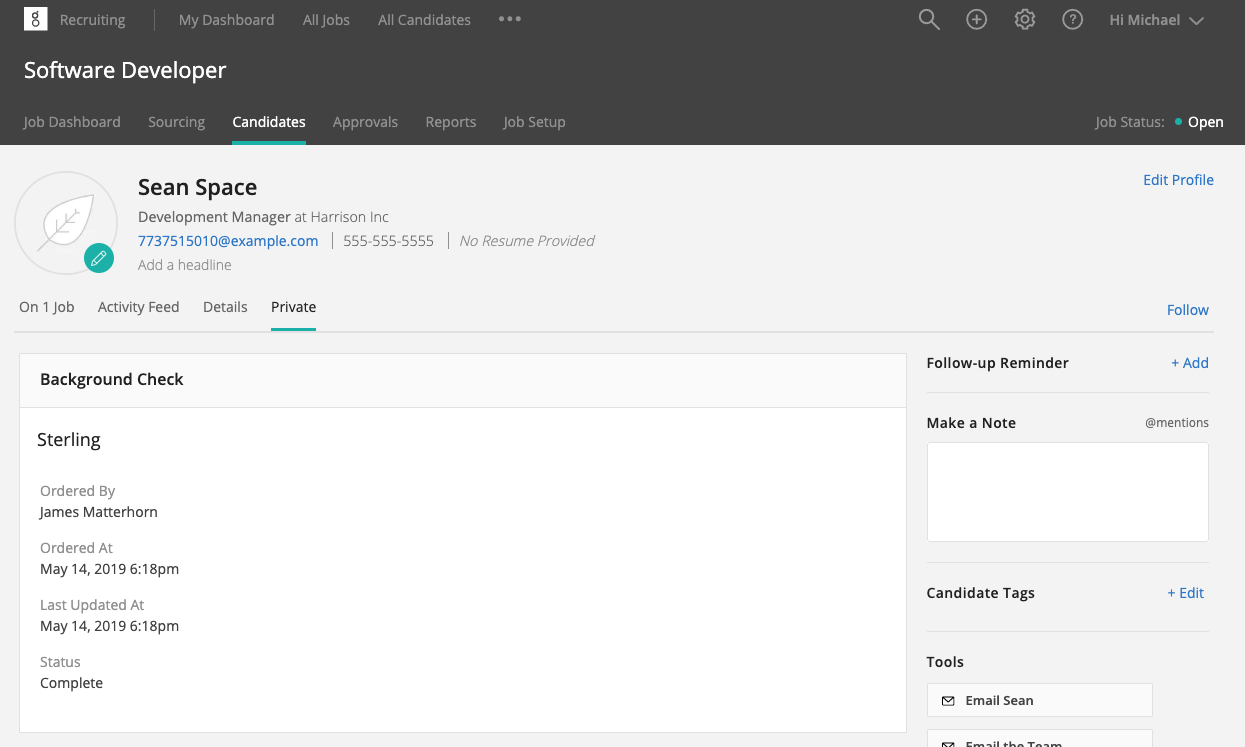 Keywords: [employment screening, reference checks, check, background check, reference ch, Sterling, Talentwise, integration]