Greenhouse Recruiting allows you to upload your own assignment into the Take Home Test stage. In addition to the ability to upload your own assignment, Greenhouse Recruiting has dozens of integrations with third-party providers that you can pair with to create and send assessments.
Each candidate testing integration is configured slightly differently, and regardless of whichever partner you may choose, be sure to disable the submission link when configuring the email template.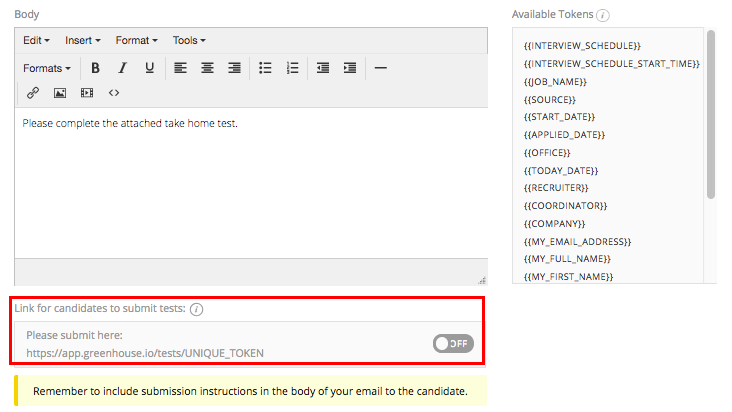 For a complete list of available Candidate Testing integrations, please click here.