Permissions: --
Product tier: Available for all subscription tiers
If you use Google Calendar, and if a stage consists of multiple interviews, you can choose to schedule all of the interviews at the same time.
Note: If you are using Chrome, be sure to allow pop-ups from Greenhouse Recruiting.
Navigate to the candidate's profile and click Schedule All in the appropriate stage.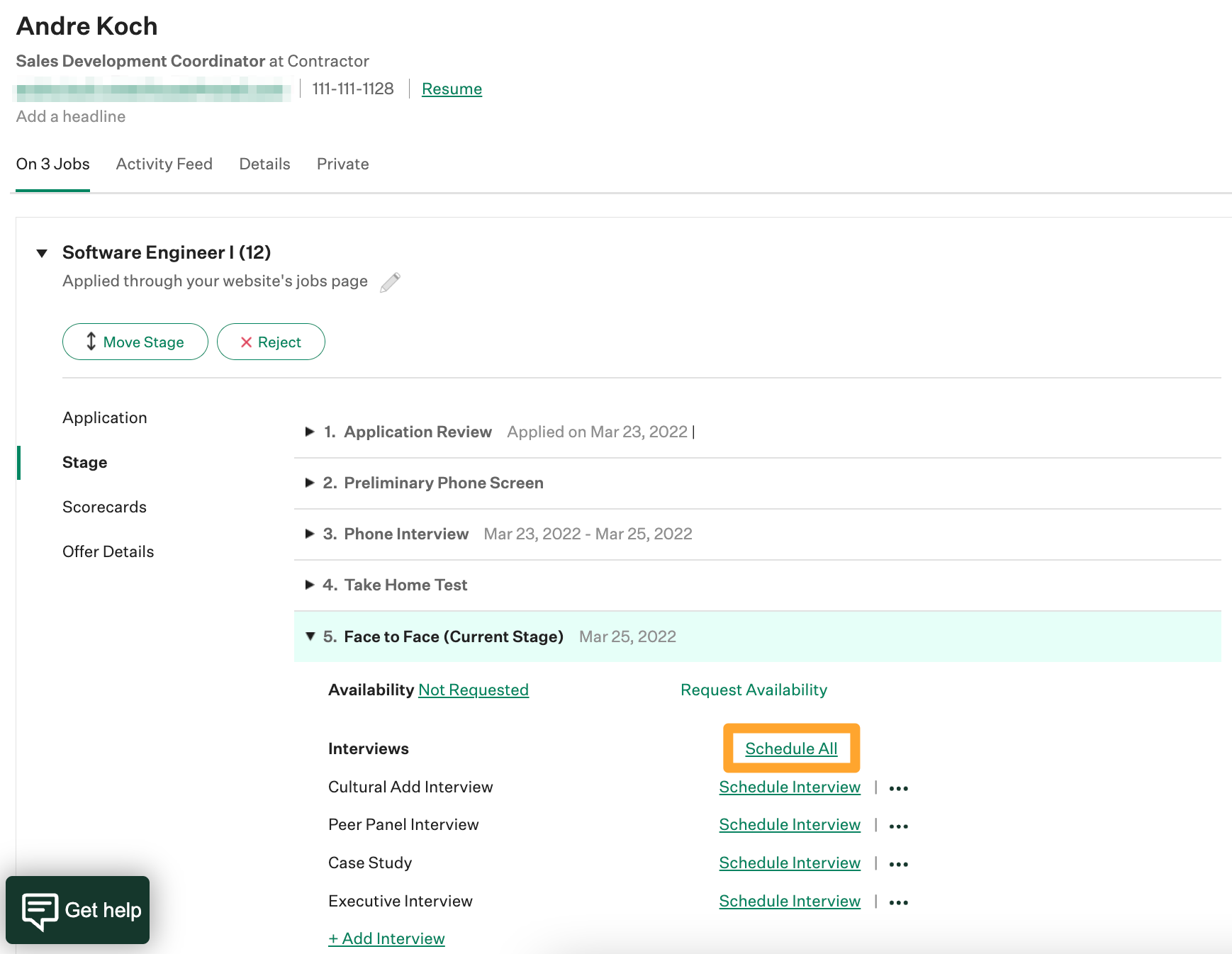 From the Scheduling for candidate page, click the Settings icon

and ensure Google is the selected calendar. If another calendar (or no calendar) is selected, click the Calendar Type dropdown and select Google. Click Save when finished.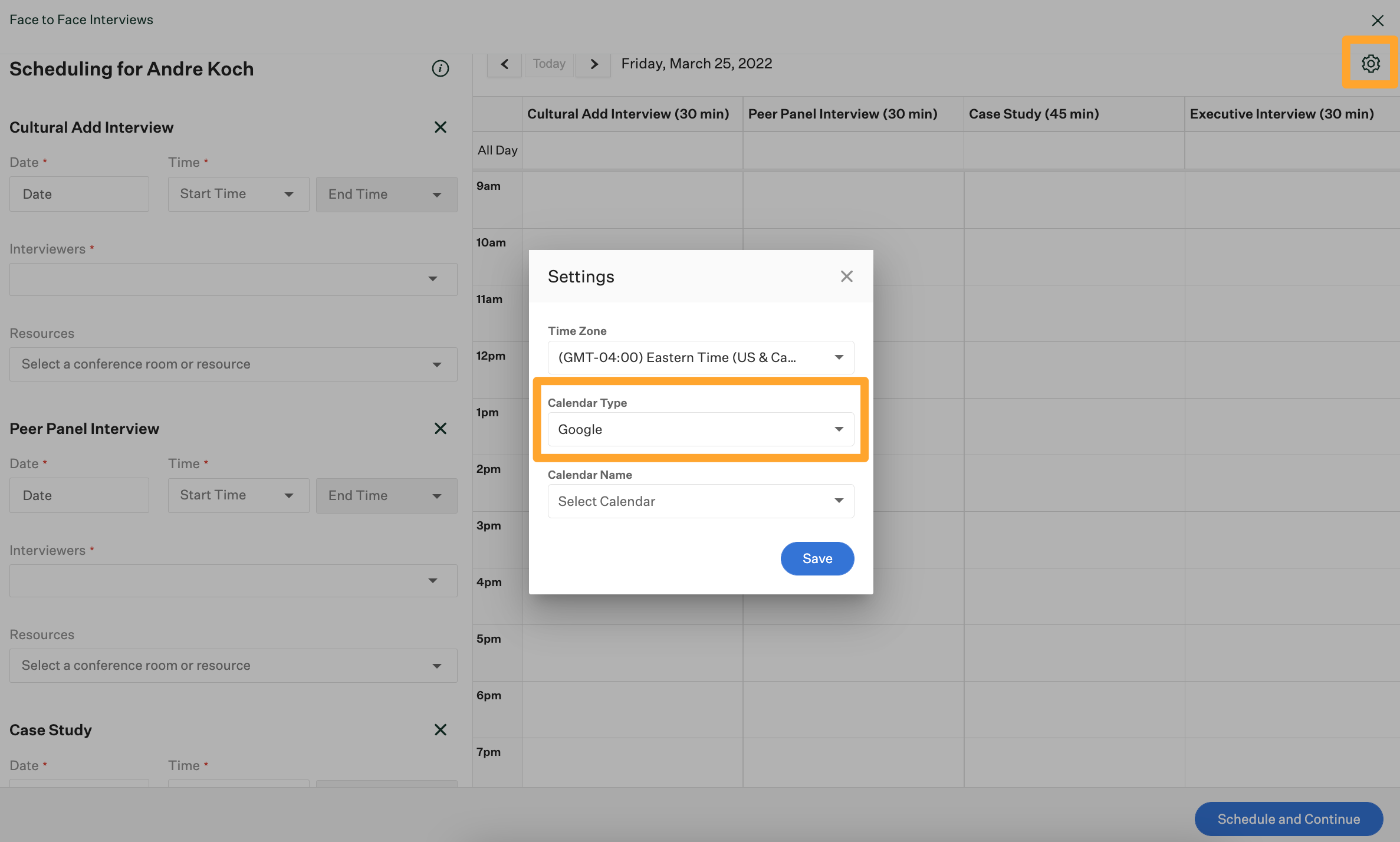 Enter the information for each of the interviews, including the date, time, interviewers, etc. Once you have added all information, click Schedule and Continue.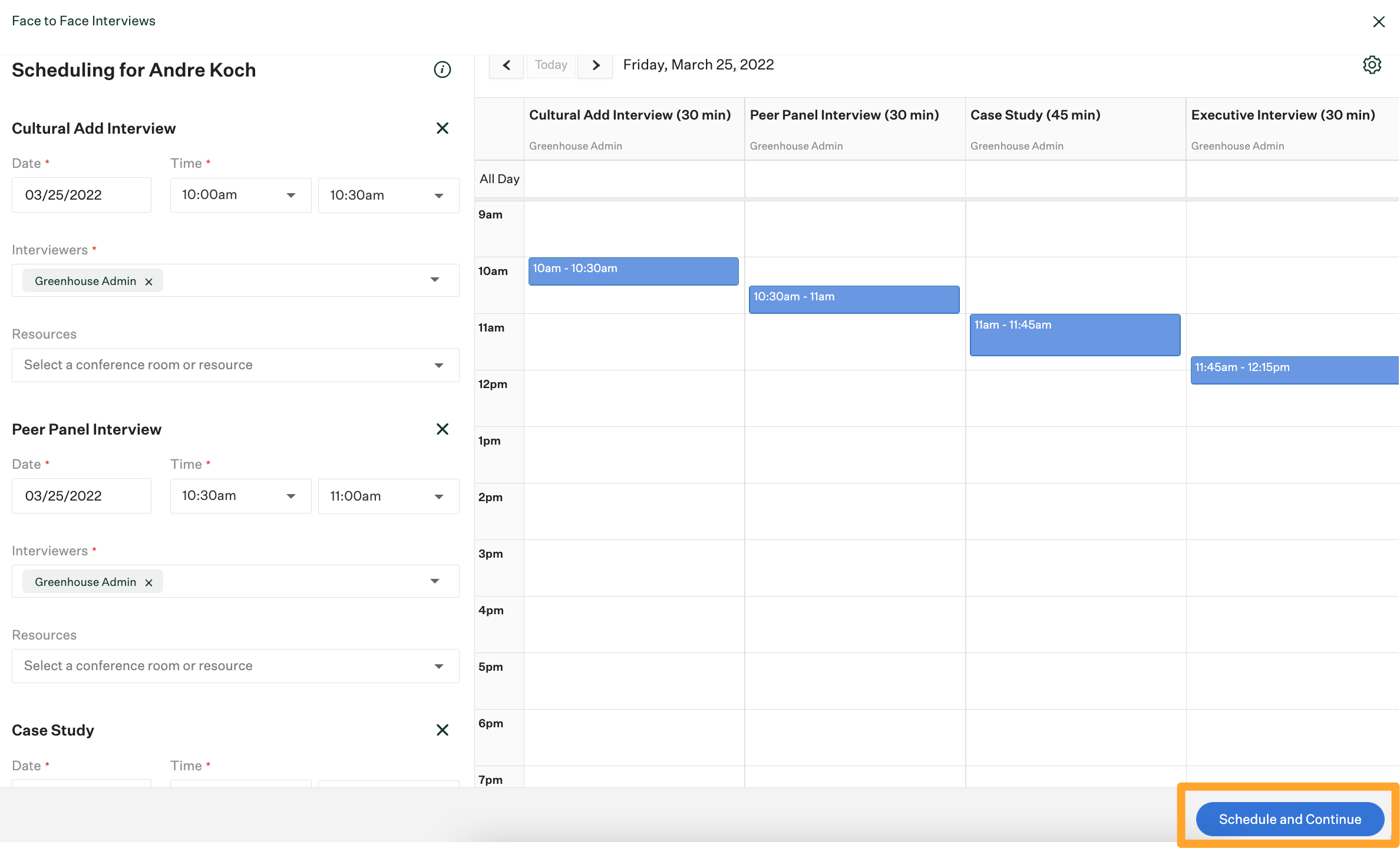 On the subsequent page, confirm the interview details are correct, then clicking Send Invites to send the invitations directly from Greenhouse Recruiting (if you have enabled the Google Calendar integration), or click Open in Google to view and send the invitations from Google Calendar. If you click Open in Google, the invitations will open in new tabs or windows.
Note: If you are using Google Chrome and have not adjusted your pop-up blockers to allow pop-ups from Greenhouse Recruiting, clicking Open in Google will result in only the first invitation opening in a new tab, and the other invitations being blocked.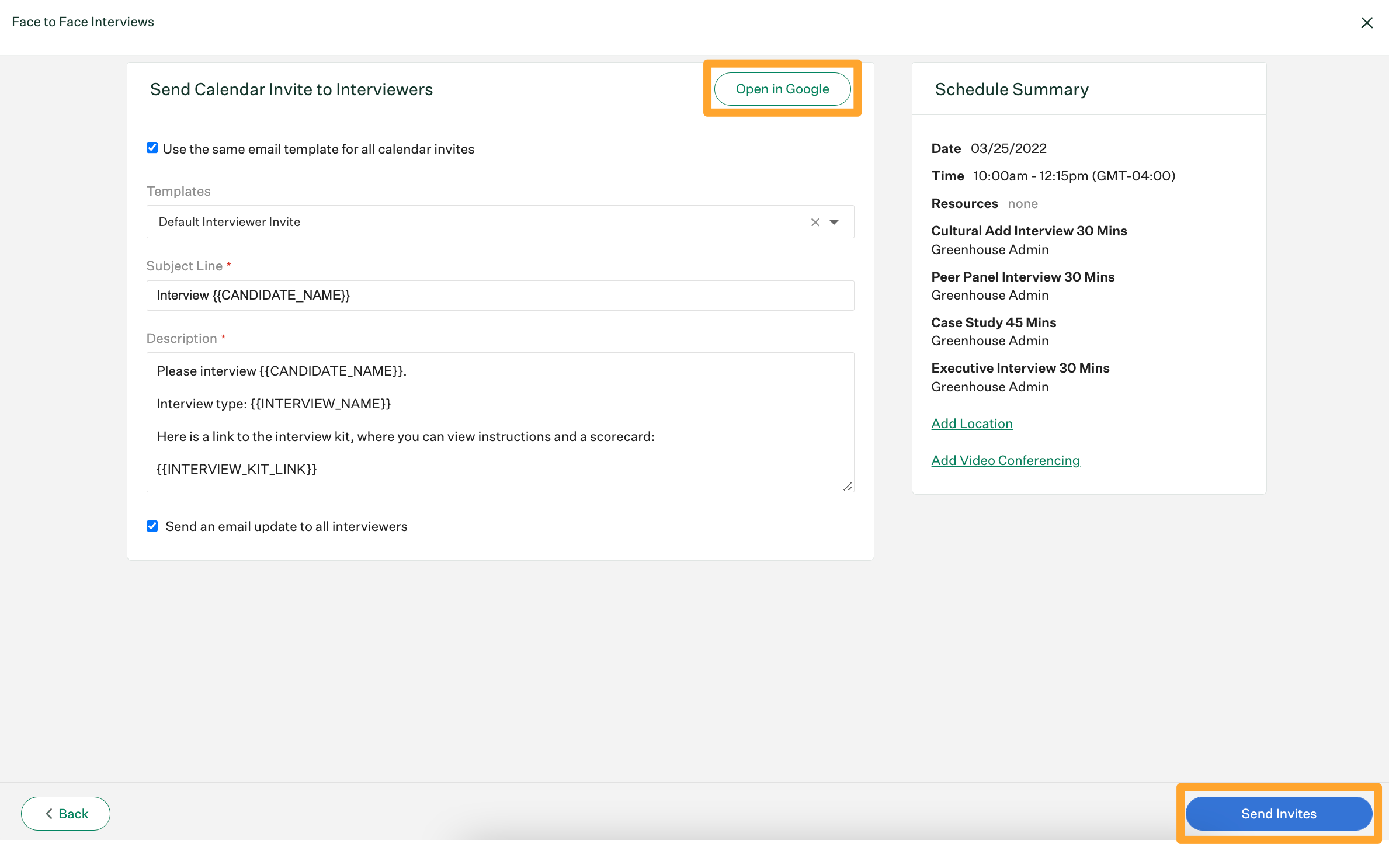 If needed, finish sending the invitations from Google Calendar by clicking Save in each. Once you have sent the invitations from either Greenhouse Recruiting or Google Calendar, be sure to send an interview confirmation email to the candidate.