Permissions: Basic and above who can manage job board-related API credentials or all organization's API credentials
Product tier: Available for all subscription tiers
Your organization can customize the style of your job boards and application pages to match your brand using a CSS file. Click here to see examples.
Go to the Configuring Your Job Board page. (Configure icon

> Dev Center > Configuring Your Job Board)
Find the Custom CSS URL section.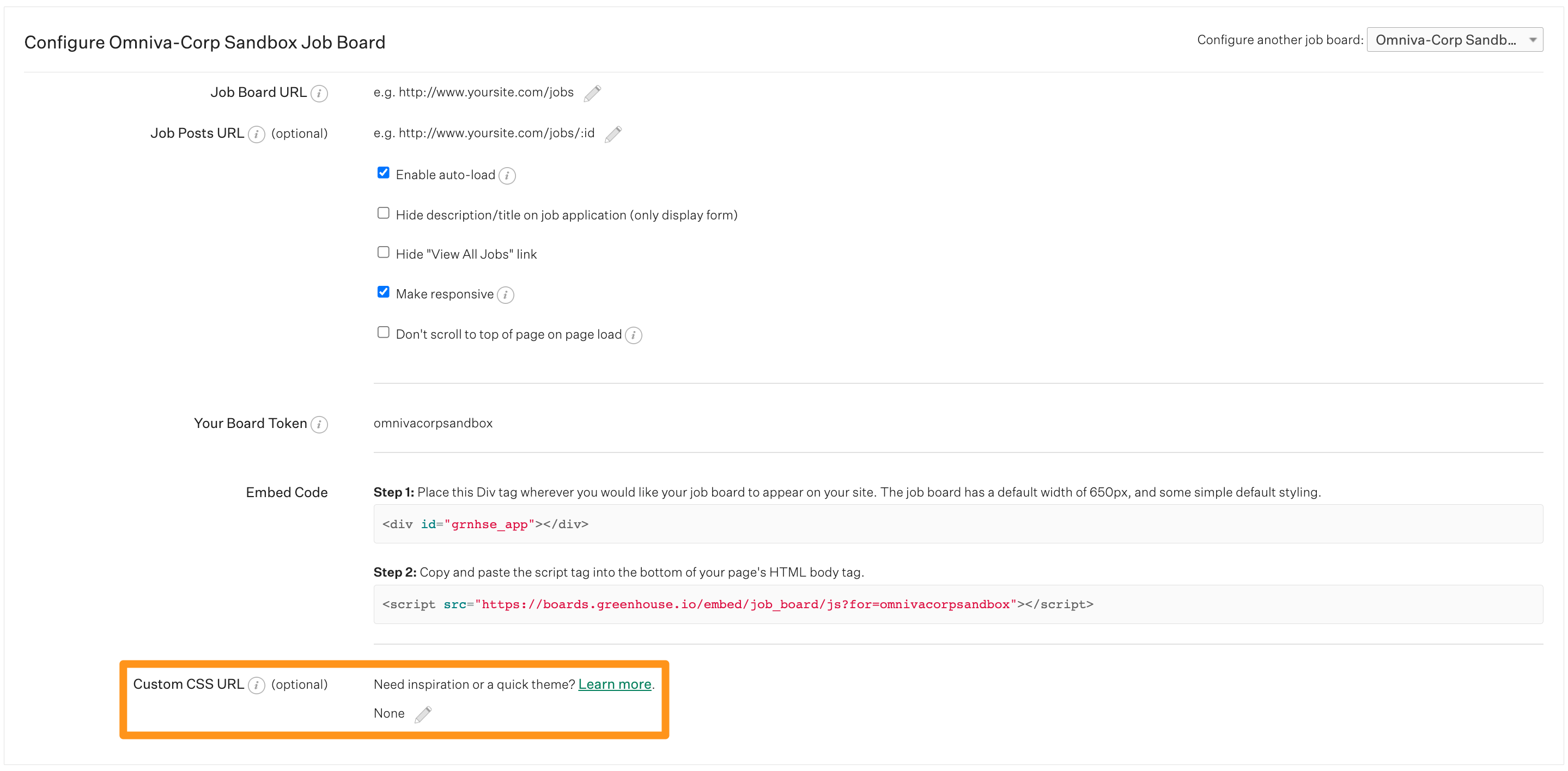 Click the Edit icon

.
Enter the URL to your CSS file, or click Choose File to upload the file.

When you finish, click Save.