Permissions: Site Admin who can edit another user's advanced permissions
Product tier: Available for all subscription tiers
The permission policy "Make all hired candidates private by default" helps keep your newest hires' data private by limiting the users who can access their profiles. This ensures interview feedback and Activity Feed notes can be viewed only by users with permission to create and view private candidates.
Note
: To prevent an employee from viewing feedback associated with their own interview process, we recommend linking the employee's Greenhouse Recruiting user account with their candidate profile. A user can never access any information on a candidate profile that is linked to their own Greenhouse Recruiting user account. You can learn more about how to do this
here
.
To make all hired candidates private by default, click the Configure icon

on your navigation bar, then choose Permissions Policies from the left.
Under the Candidates section, place a checkmark next to the permission When hiring, make candidates private by default.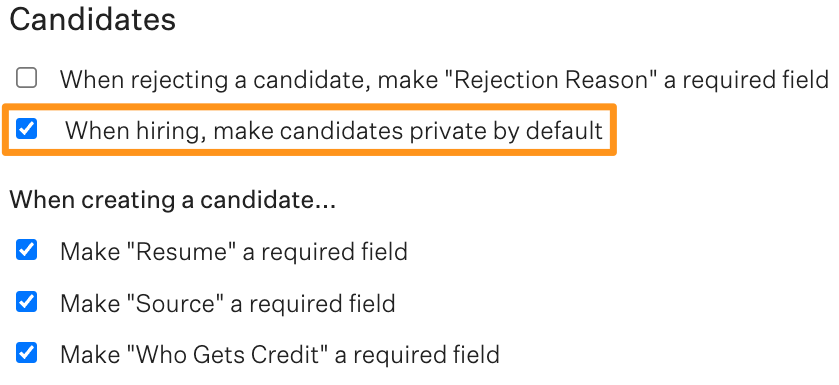 With this permission set, when marking candidates as hired the 'Make candidate private?' field in the Offer Accepted dialog box will be set to Yes by default.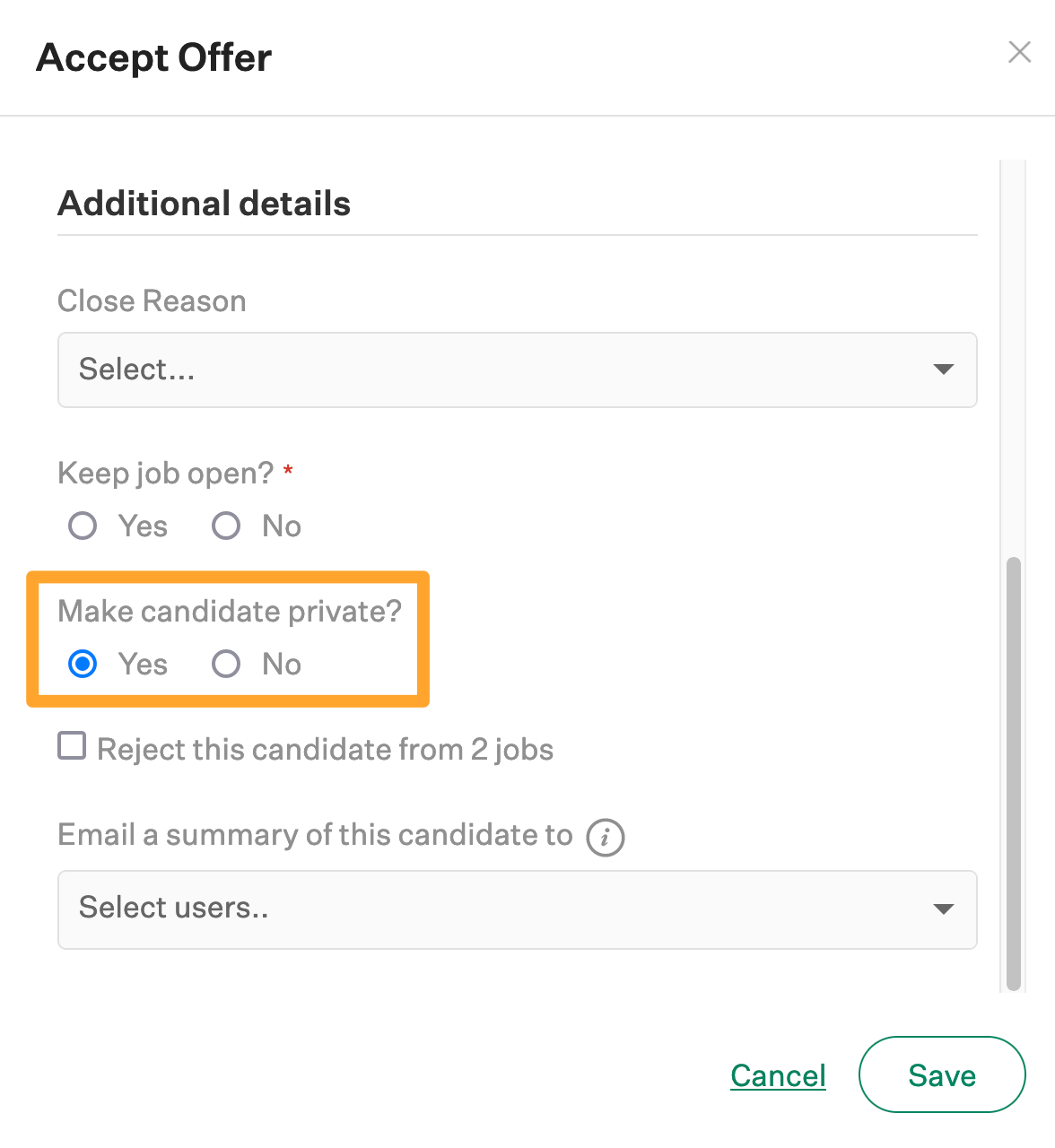 Note
: Candidate profiles can also be marked as private before or after an offer is created. This is useful for previously hired candidates or candidates whose profiles might be sensitive for other reasons.
Click here
to learn how to mark an individual candidate as private.