Permissions: Job Admin who can create and view private candidates, and Site Admin who can create and view private candidates
Product tier: Available for all subscription tiers
Private candidate profiles can only be viewed by users who have additional permissions to access private candidate data. In this article, we will cover how to mark a single candidate profile as private.
Note: Candidates marked as private are included in reports run by any user, but only users with the previously mentioned permissions can access those candidates' profiles.
To mark an individual candidate as private, navigate to a candidate's profile and locate the Tools section on the right side of the page.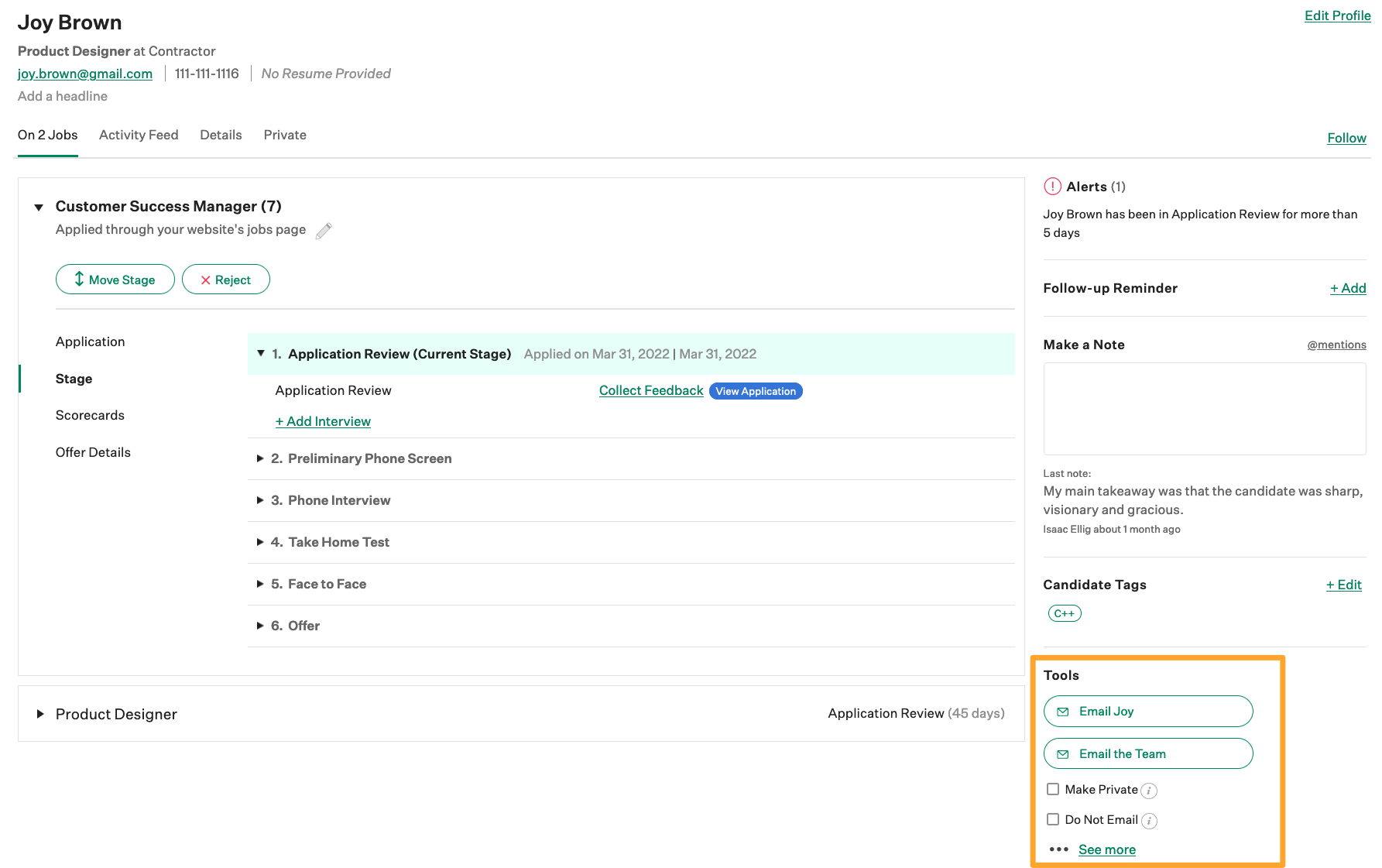 Click the box next to Make Private so a check is in the box. The candidate's profile is made private.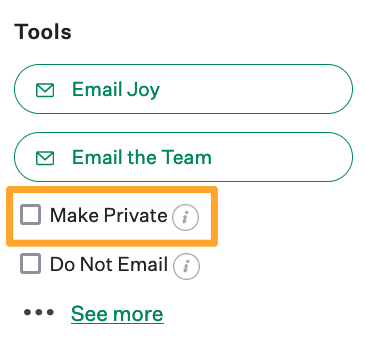 Note: To unmark a candidate as private, click the box next to Mark Private so the check is removed.