Note: Deleting a job permanently removes it from your Greenhouse Recruiting account. This action cannot be undone. Unlike closed jobs, deleted jobs will not populate in your organization's reports. Before continuing, confirm that you still wish to delete the job.
A job must be closed before a user can delete it from your system. Click here to learn how to move a job to a closed status.
Once the job is closed, click All Jobs from the navigation bar. Expand the Filter panel and use the Job Status dropdown menu to filter by Closed.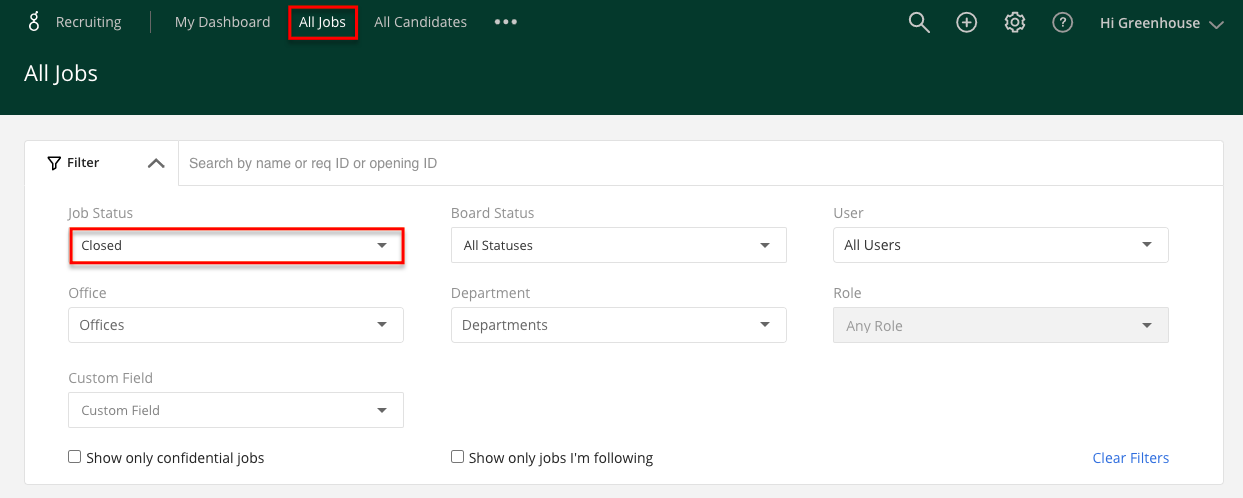 Select the closed job you wish to delete from the subsequent filtered list.

From the closed job's dashboard, click Delete this Job.

A subsequent dialog box will ask you to confirm the decision to delete the job. Click Delete.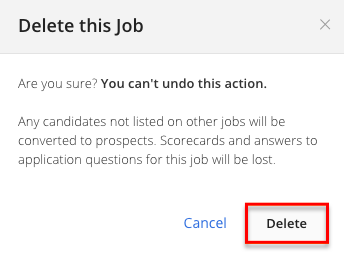 The job is deleted from your Greenhouse Recruiting account.