Permissions: Site Admin, and Job Admin who can manage custom fields
Product tier: Available for all subscription tiers
After you've created a custom token, you can edit it as needed. 
Note: If any of your email or offer templates include the token, remember to update them with the new token name.

Click Configure
, then click Custom Options from the left menu.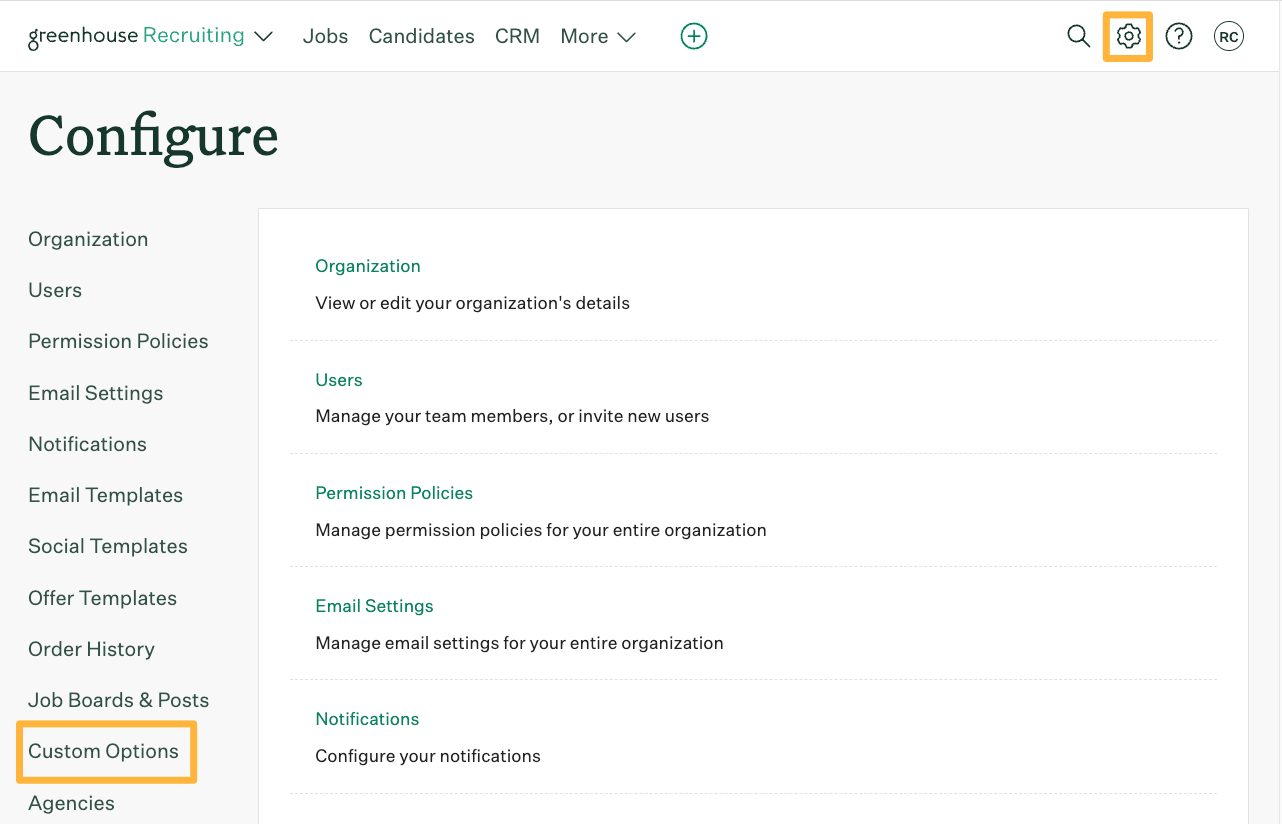 Depending on the token type you want to edit, click Candidates, Jobs, or Offers.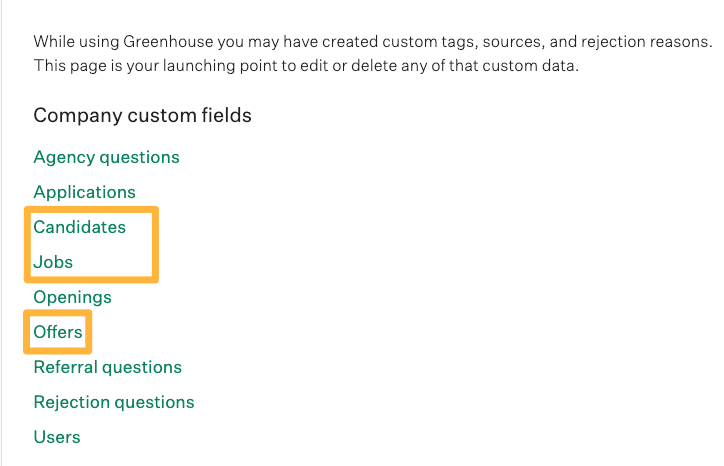 Click the field for the token you want to edit.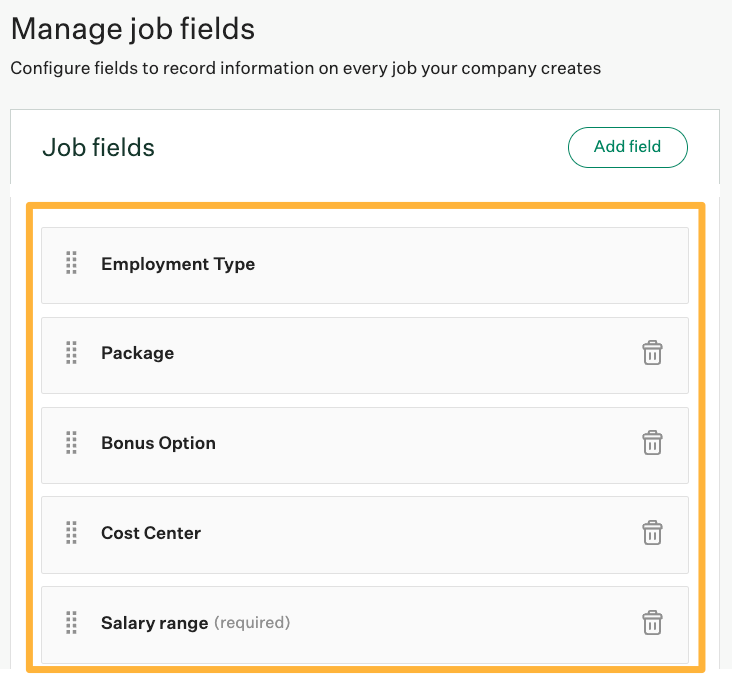 Scroll to the email token and edit it as needed. 

Note: To edit the token, the checkbox next to Create new email token (optional) must be checked.
When finished, click Save.
Additional resources