Permissions: —
Product tier: Available for all subscription tiers
Calendar events created using Google's Out of office event type are not recognized by Greenhouse Recruiting when scheduling an interview. If you create an Out of office event in your Google Calendar, the event doesn't appear in Greenhouse Recruiting.

In this article, we'll cover how to schedule out of office time in Google so it'll be recognized by your Greenhouse Recruiting calendar.
Schedule an all day event
To ensure that your time out of office is recognized by Greenhouse Recruiting, use the Event option to create an all-day event instead. When entering the event's time, check the All day box.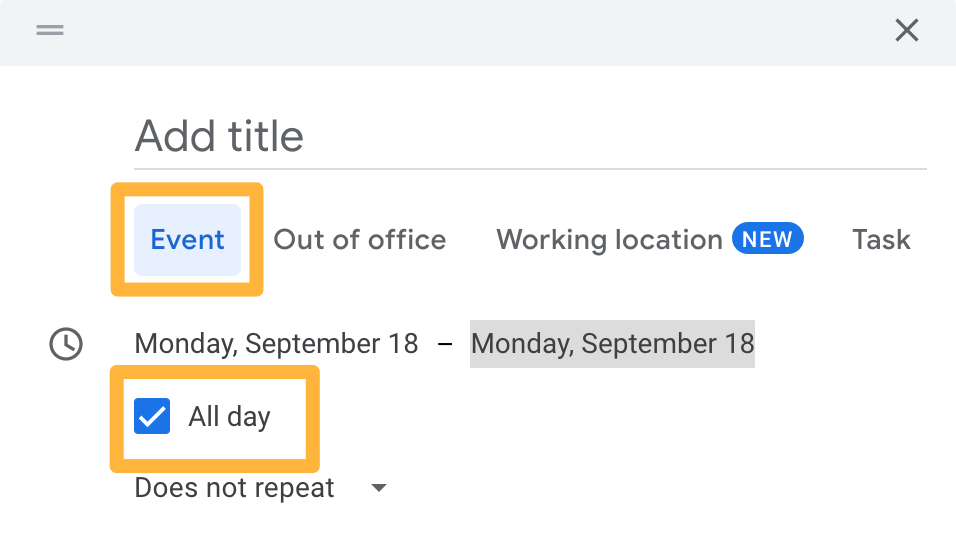 Ensure the calendar event is marked as Busy rather than Free.
When scheduling an interview, the All day event is shown in the top row of the scheduling calendar.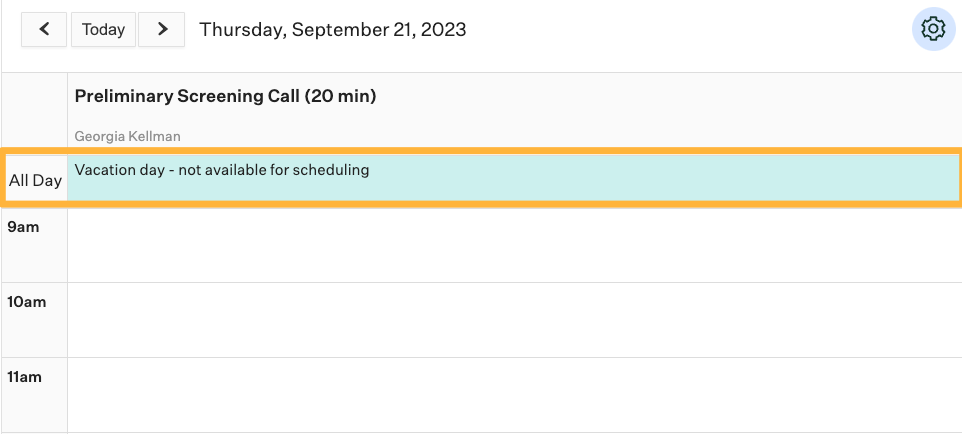 Additional resources