Greenhouse Software regularly releases new product features, updates, and improvements. You can stay up to date by following our release notes.
Greenhouse Recruiting
A new, more accurate machine learning model
Previously known as Greenhouse Predicts, offer forecast has been revamped with a new name, a new look, and a new, more accurate model to help your team predict candidate offer acceptance and new hire start dates. Learn more.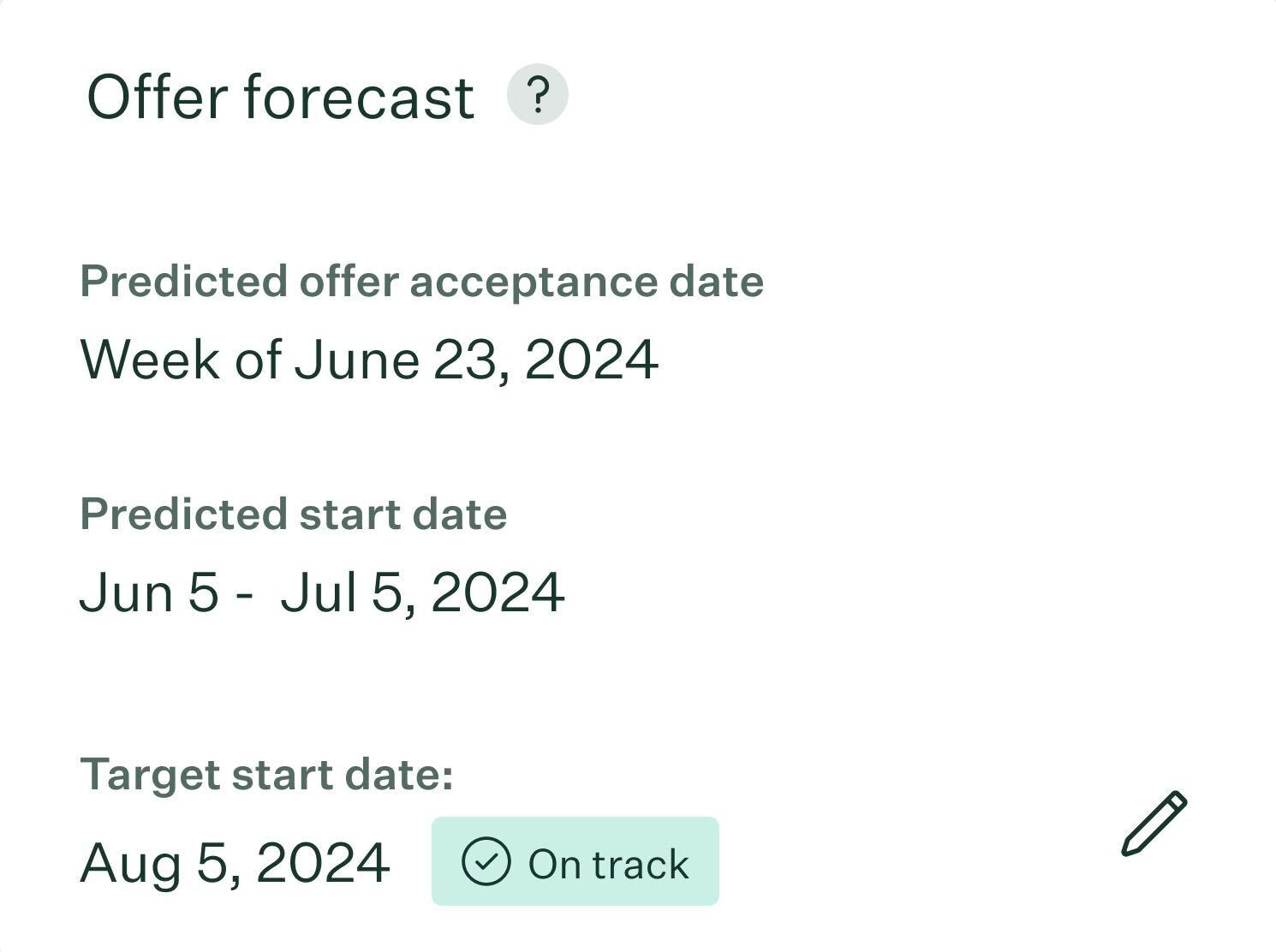 Bug fixes
When using the Email the Team or Email Candidate features, deactivated accounts appeared.
In Sourcing Automation, the Task tab only loaded one page of results.
In the Pipeline By Demographic report, data for the Pass rate and Milestone pass rate were inaccurate.
After an internal job post was unfeatured, it was still marked with the green Featured tag.
When Job Admins who didn't have the permission

"Can advance candidates/prospects" created an auto-advance application rule, any applications that triggered the rule weren't processed.

Private job fields appeared in offer approval request emails sent to recipients who didn't have permission to view private job fields.