Permissions: Job Admin and above
Product tier: Available for all subscription tiers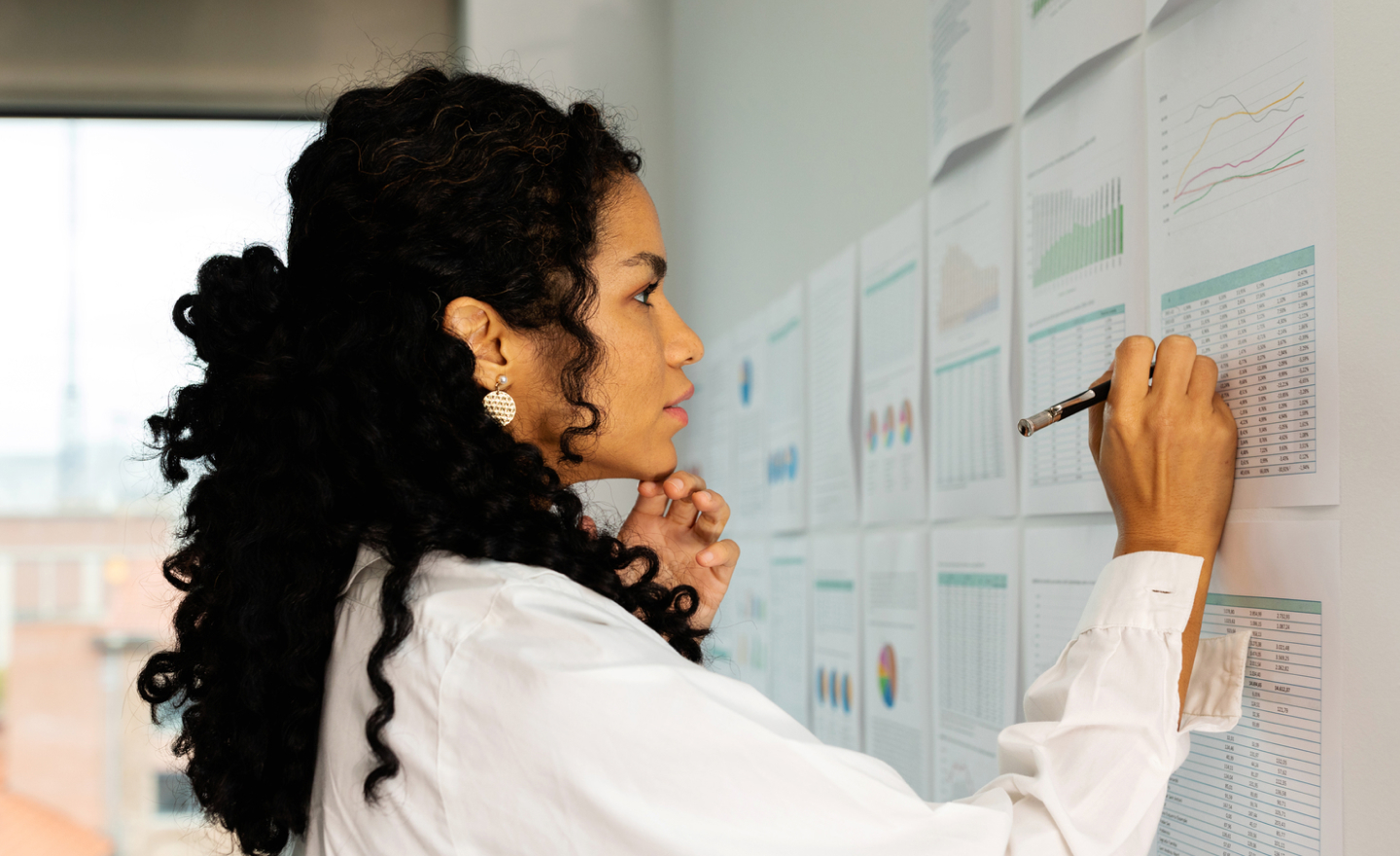 Offer forecast uses machine learning from the recruiting process to make a prediction for each job about when an offer might be accepted and when a new hire's start date might begin. Use offer forecast to hone your recruiting pipeline, communicate timelines, and engage your team towards a common goal.
Feature highlights
A new, more accurate machine learning model
Previously known as Greenhouse Predicts, offer forecast has been revamped with a new name, a new look, and a new, more accurate model. Offer forecast is now powered by an ensemble machine learning model trained on historical metadata, including millions of applications across hundreds of thousands of filled jobs.
By training offer forecast on huge amounts of data, we've built a more accurate forecast you can trust to communicate timelines. Learn more.
Make more informed decisions
One of the biggest challenges for recruiting teams is accurately predicting when a role will be filled. Offer forecast helps by predicting candidate offer acceptance and new hire start dates, allowing teams to more easily strategize, make informed decisions, and effectively communicate timelines.
Get started
To get started, navigate to a job in Greenhouse Recruiting. Offer forecast appears as a pane on the right side of the job dashboard.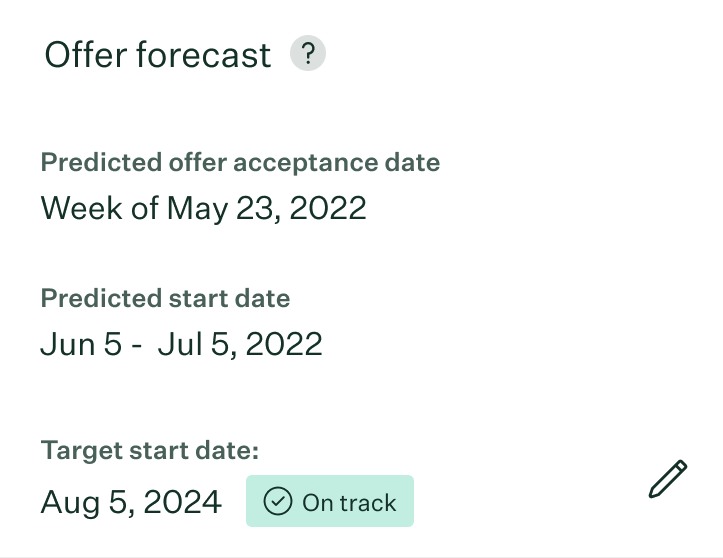 Note: The start date prediction in the offer forecast widget is not yet available for customers in Silo 101. Learn more.
Set a target start date for your job opening, and offer forecast will project an anticipated offer acceptance date, as well as a predicted start date for the new hire.
Learn more about how to use offer forecast.