Greenhouse Software regularly releases new product features, updates, and improvements. You can stay up to date by following our release notes.
Greenhouse Recruiting
New company goals widget
We've updated the Company goals dashboard widget to make your company goal attainment easier to understand. Users with the relevant permissions can now view their individual contributions toward organization-wide goals and their average time for completing each goal activity.
You can also click See goal dashboard to access the Goals report dashboard for a quick look into your organization's progress toward company goals.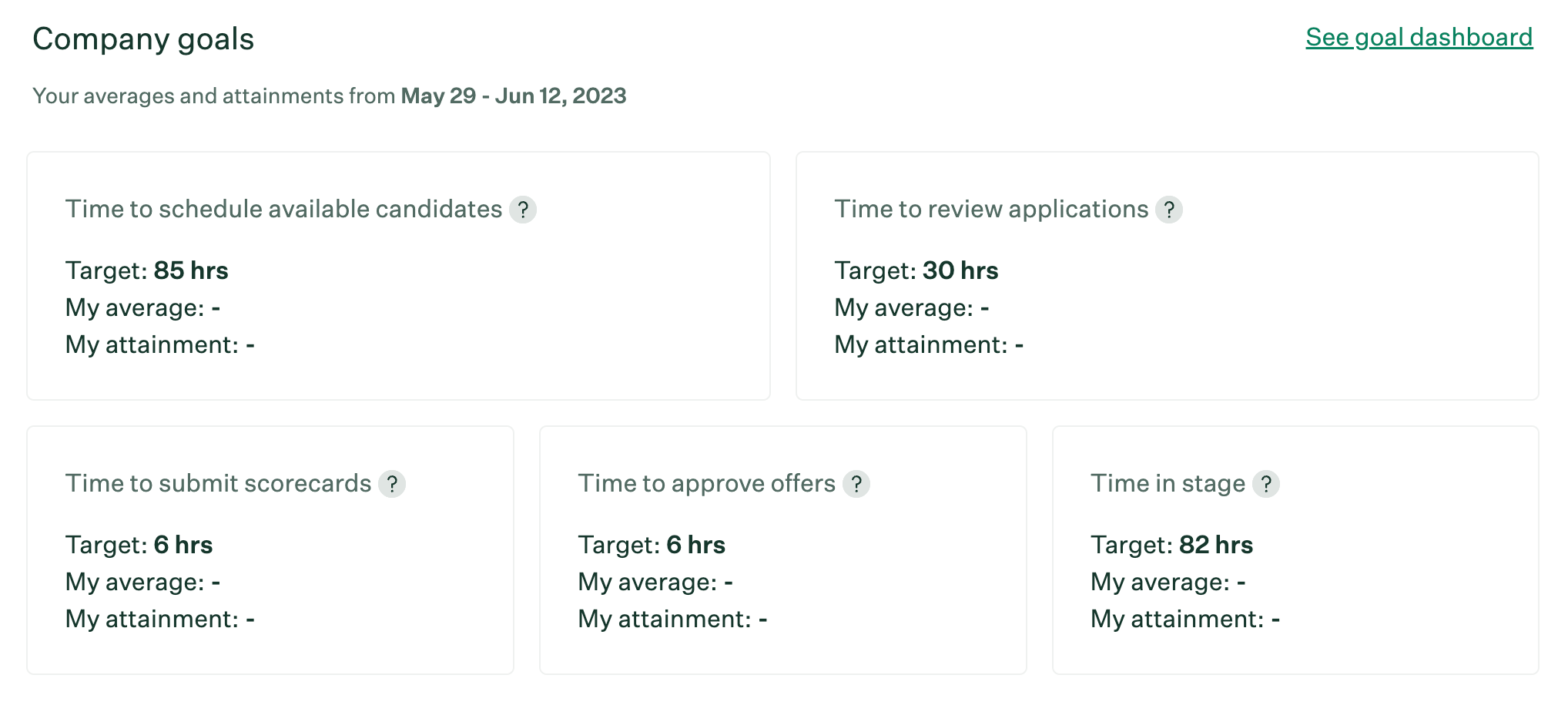 Updates to the EEOC questionnaire
We've updated our EEOC questionnaire with the revised Voluntary Self-Identification of Disability Form for compliance purposes.
Greenhouse Onboarding
Fewer signature request reminder emails
Greenhouse Onboarding users will only receive signature request reminders for signatures assigned within the last 60 days.
Bug fixes
Internal job posts didn't allow candidates to select their location from the Location dropdown menu.
Some users were unable to personalize messages in Greenhouse Sourcing Automation.
Some interviews scheduled with Calendly failed to sync with Greenhouse Recruiting.
Some job posts did not sync with Indeed due to missing location data.
The People I'm Following dashboard widget duplicated candidates if they applied to multiple jobs.