Permissions: –
Product tier: Available for Greenhouse Onboarding and Greenhouse Welcome tiers
Use the My Tasks tab in Greenhouse Onboarding to view and complete your assigned onboarding tasks at any time.
View your assigned tasks
Open tasks from a notification email
You'll receive a notification email from Greenhouse Onboarding any time you've been assigned an onboarding task. This email includes a summary of your new task and a link to open your assigned tasks.
In your notification email, click View All Tasks in Greenhouse Onboarding. This will take you directly to the Tasks page in Greenhouse Onboarding.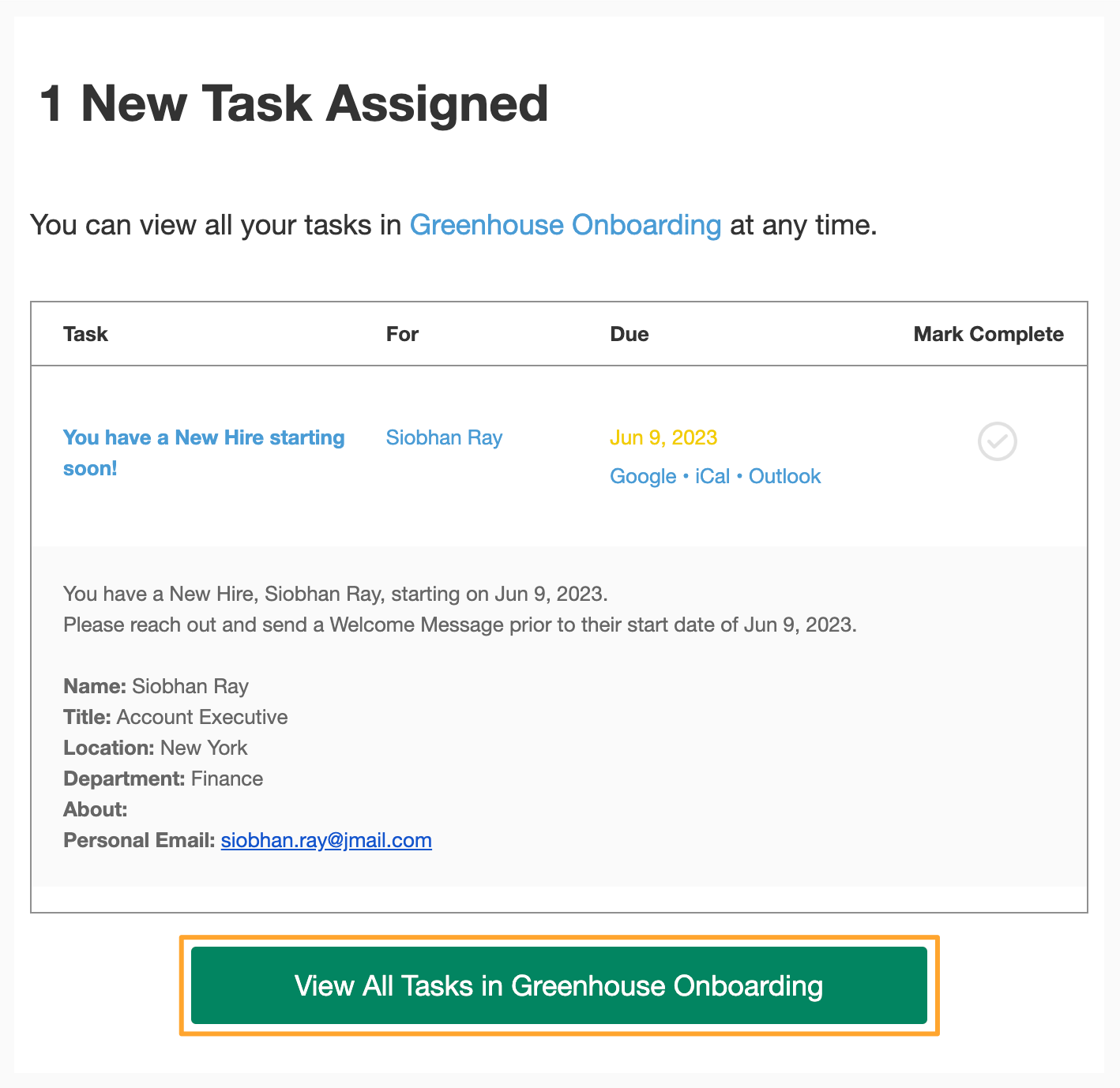 View tasks in Greenhouse Onboarding
From your Greenhouse Onboarding homepage, click My Tasks on your navigation bar.
You can also scroll to the My Tasks section on your homepage, then click See all.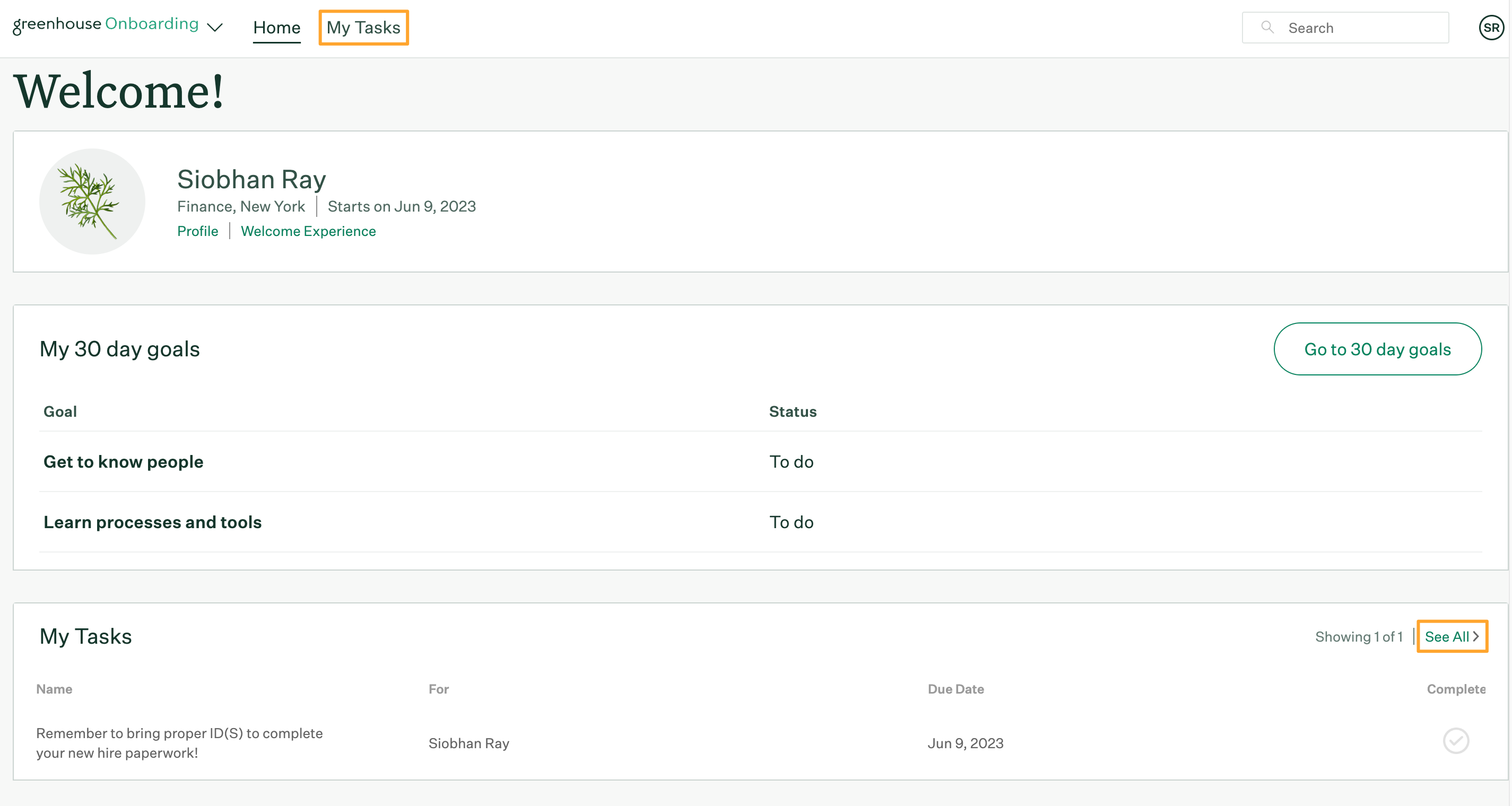 The My Tasks page displays all of the onboarding tasks assigned to you personally.

Click on any task to open the Task detail window and see more details.
You can also add this task to your calendar or add file attachments, if required.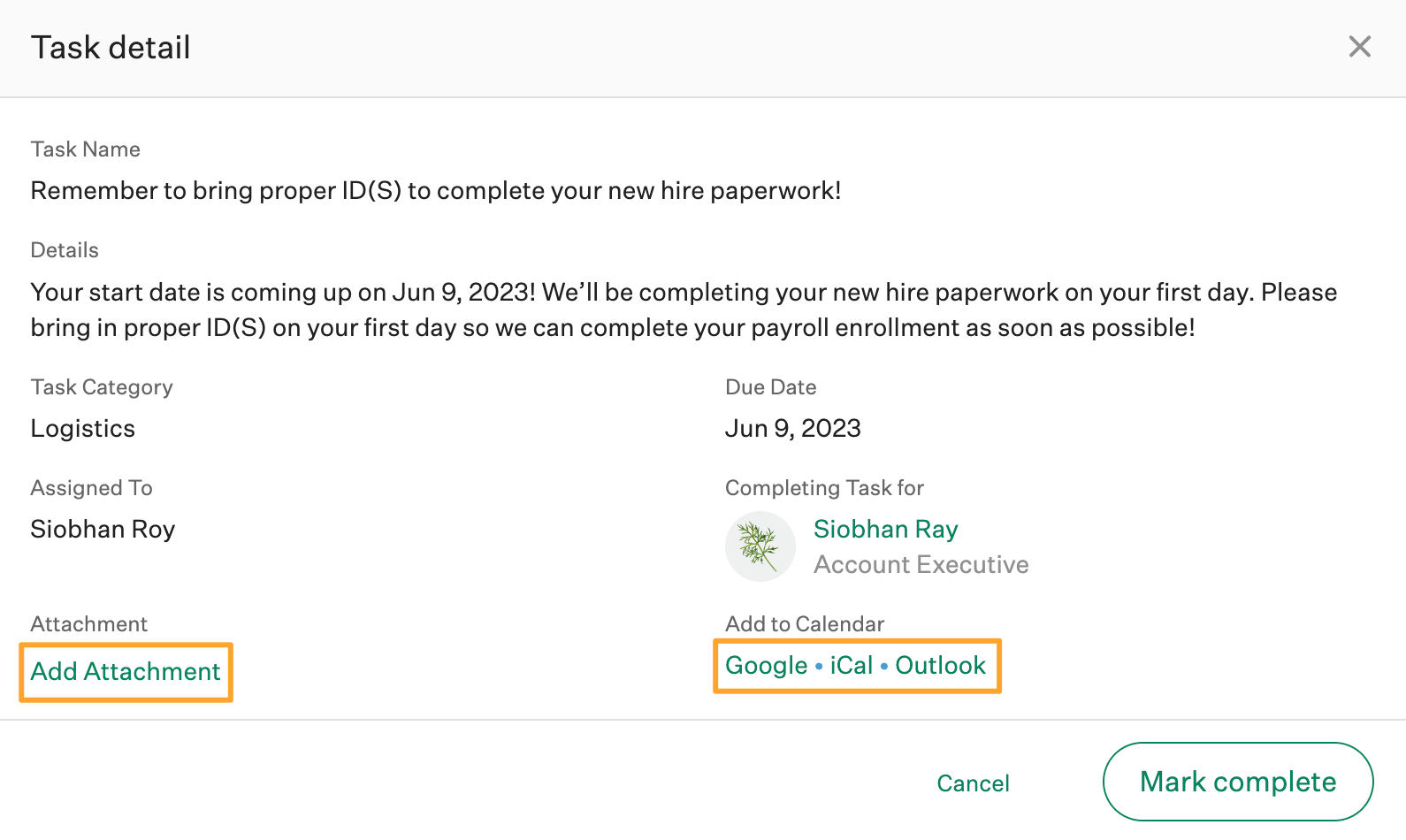 Complete your assigned tasks
When you've completed one of your onboarding tasks, you can mark this task as complete in the My Tasks page. This will help you and your onboarding team keep track of your progress.
To begin, click on one of your assigned tasks to open it.
In the Task detail window, click Mark complete.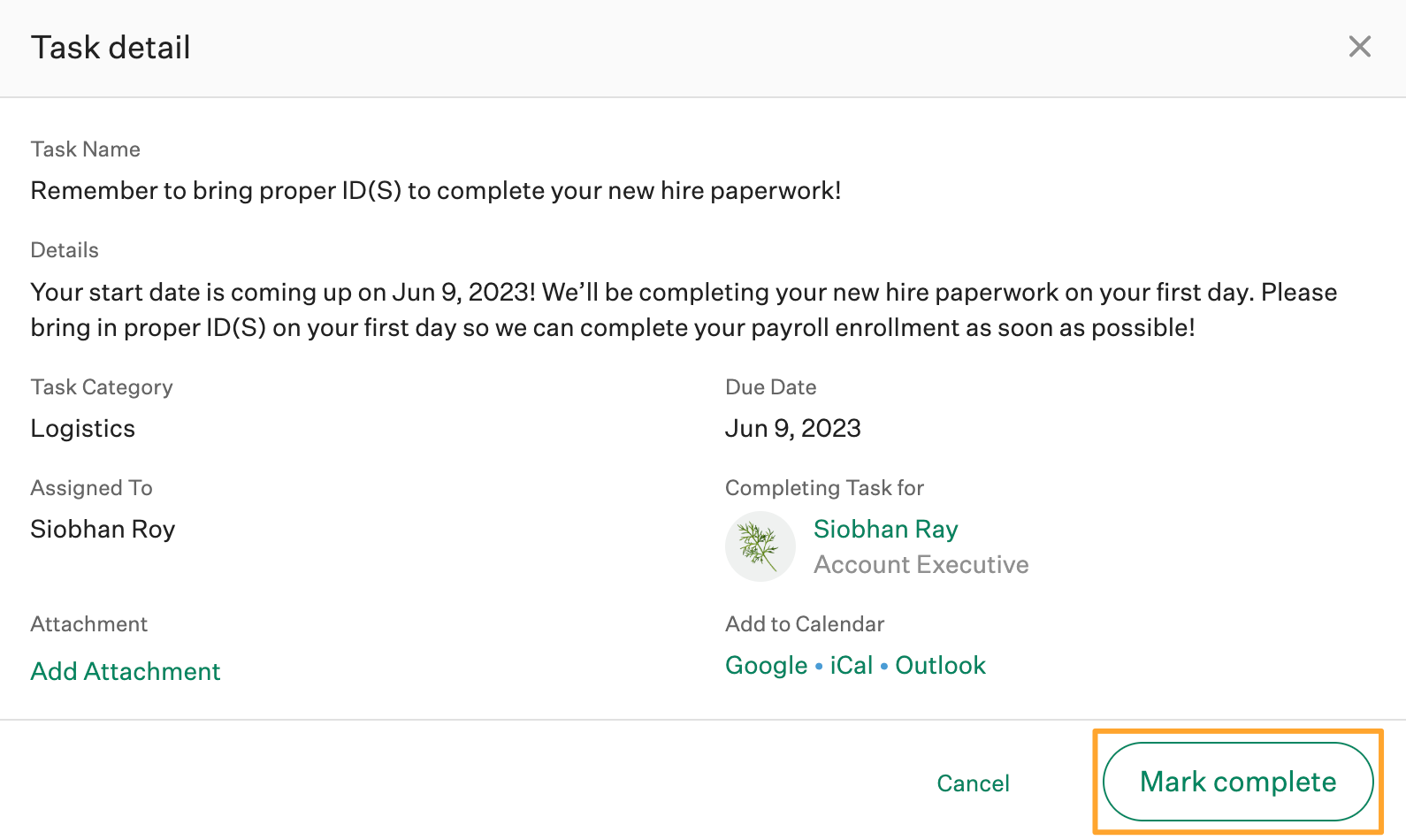 Greenhouse Onboarding will officially mark this task complete and remove it from your task list.
If you'd like to see your completed tasks in My Tasks, mark the Include completed tasks checkbox.