If you don't see the Send Invites button in Greenhouse Recruiting (and the only button that appears is Open in Google), your calendar integration may not be connected or the wrong calendar may be selected.
To troubleshoot this issue, follow the steps below.
Step 1: Is your calendar integration enabled?
If you're unable to send an invite from Greenhouse Recruiting, you may need to connect your calendar integration. Follow the instructions for your integration here:
Note: If your integration is already connected, try disconnecting and then reconnecting it.
Step 2: Is the correct calendar selected when scheduling?
When scheduling an interview in Greenhouse Recruiting, you can schedule to several different calendars. If you're unable to send your invite, you may have the wrong calendar selected.
Confirm you have the correct calendar selected using the steps below.
Navigate to a candidate profile that requires scheduling and select Schedule Interview.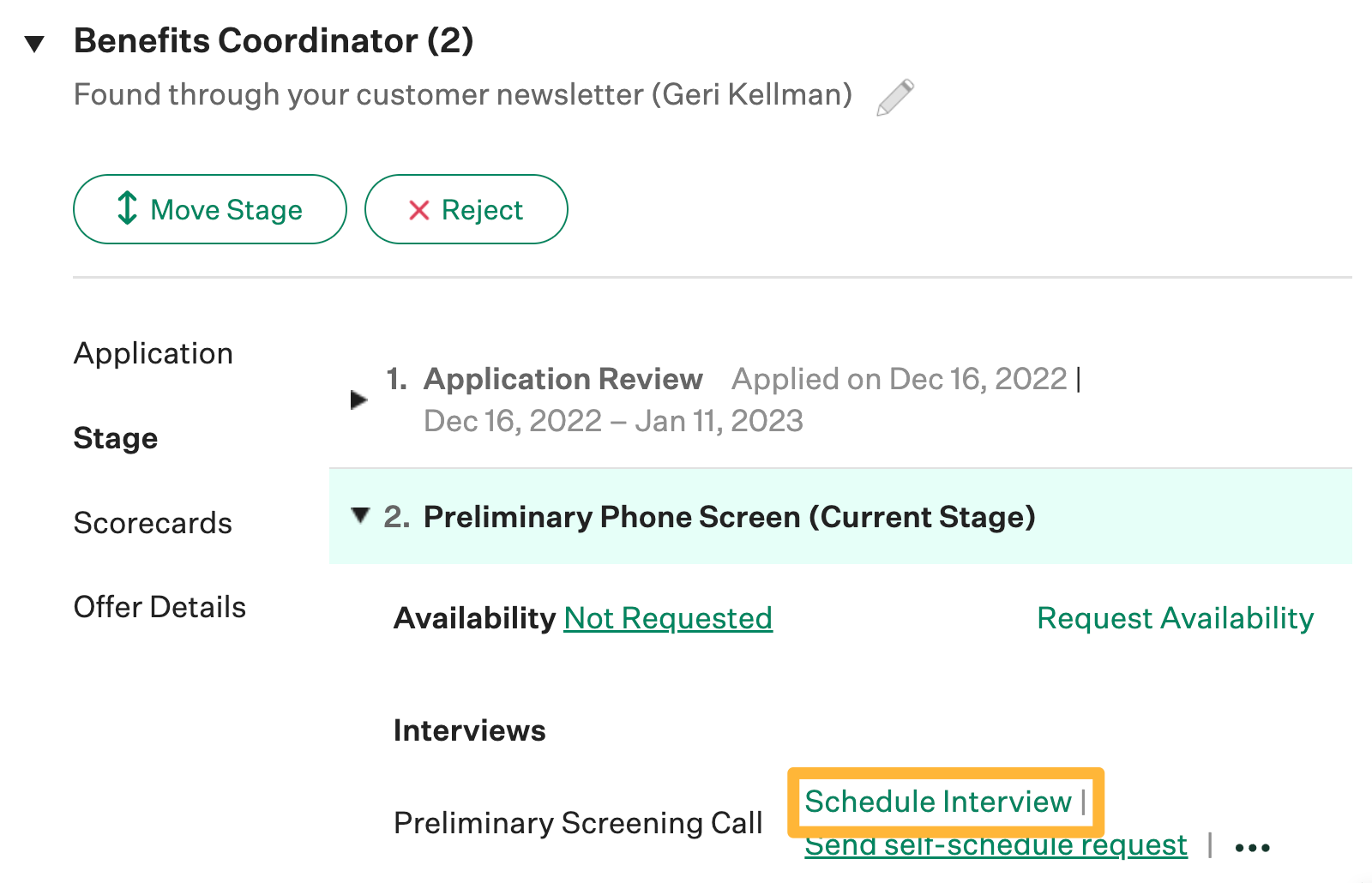 In the upper right of the scheduler, click the gear icon
to open your calendar settings.

From the Calendar Type dropdown menu, select your calendar type.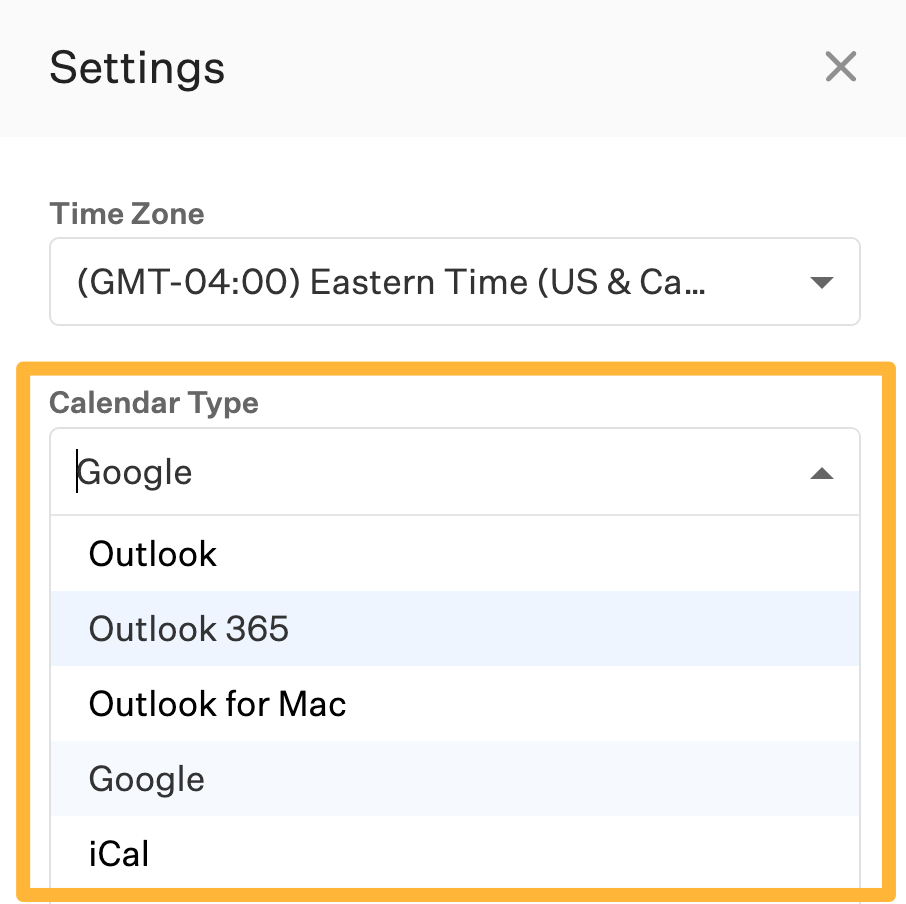 From the Calendar Name dropdown menu, select the calendar you wish to schedule to.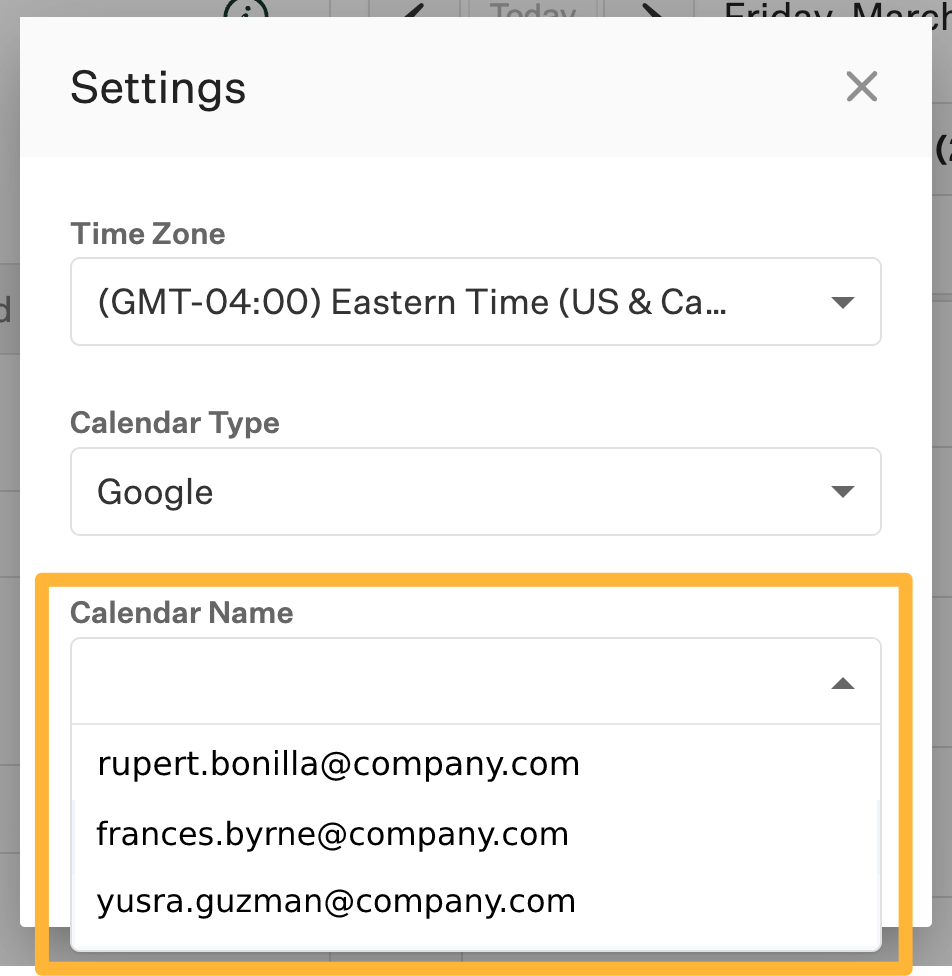 Note: If the calendar you're looking for isn't in the dropdown menu, you may need to request permission to access that calendar.
Click Save.
Proceed with scheduling the candidate. The option to Send Invites should appear in the bottom right corner.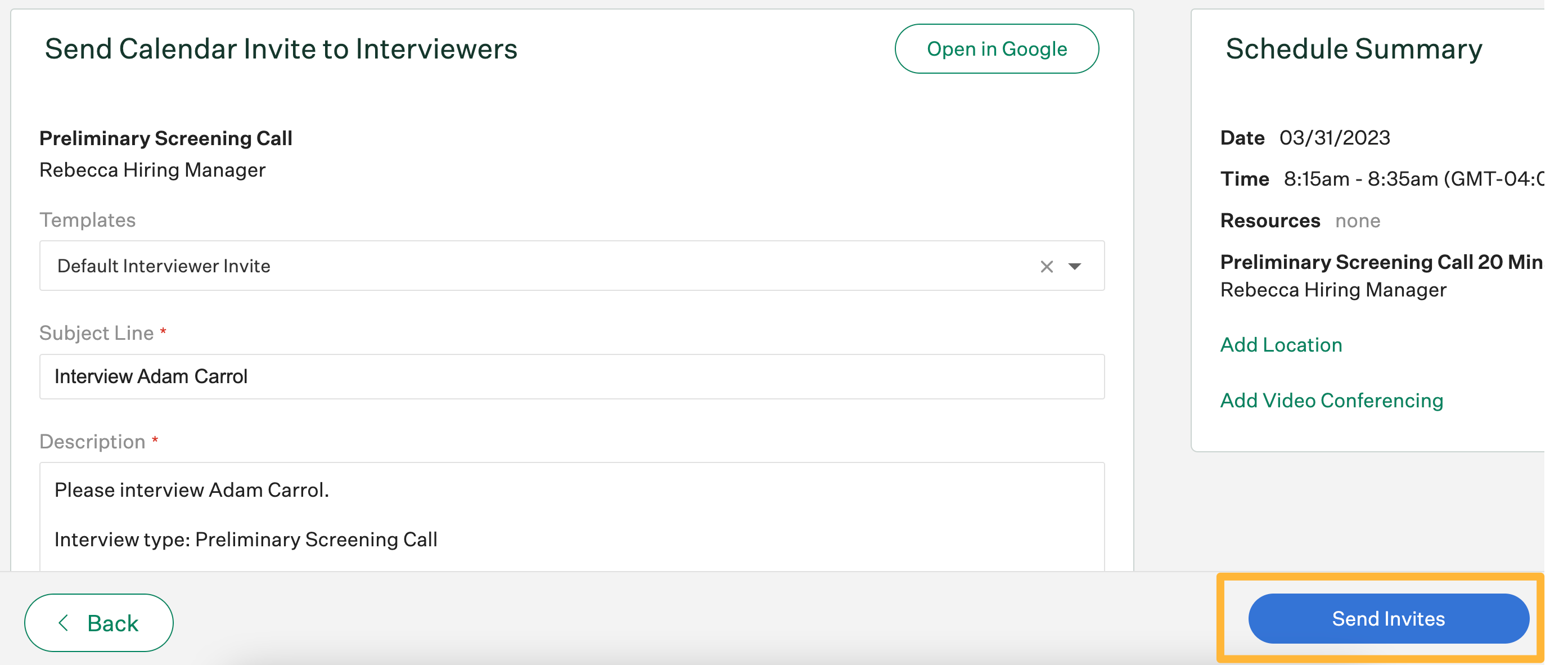 If you're still unable to send your interview invitation, reach out to Greenhouse Technical Support.
Additional resources