To view all scorecards associated with a candidate's application, navigate to the candidate's profile and click the Scorecards tab on the left-hand side.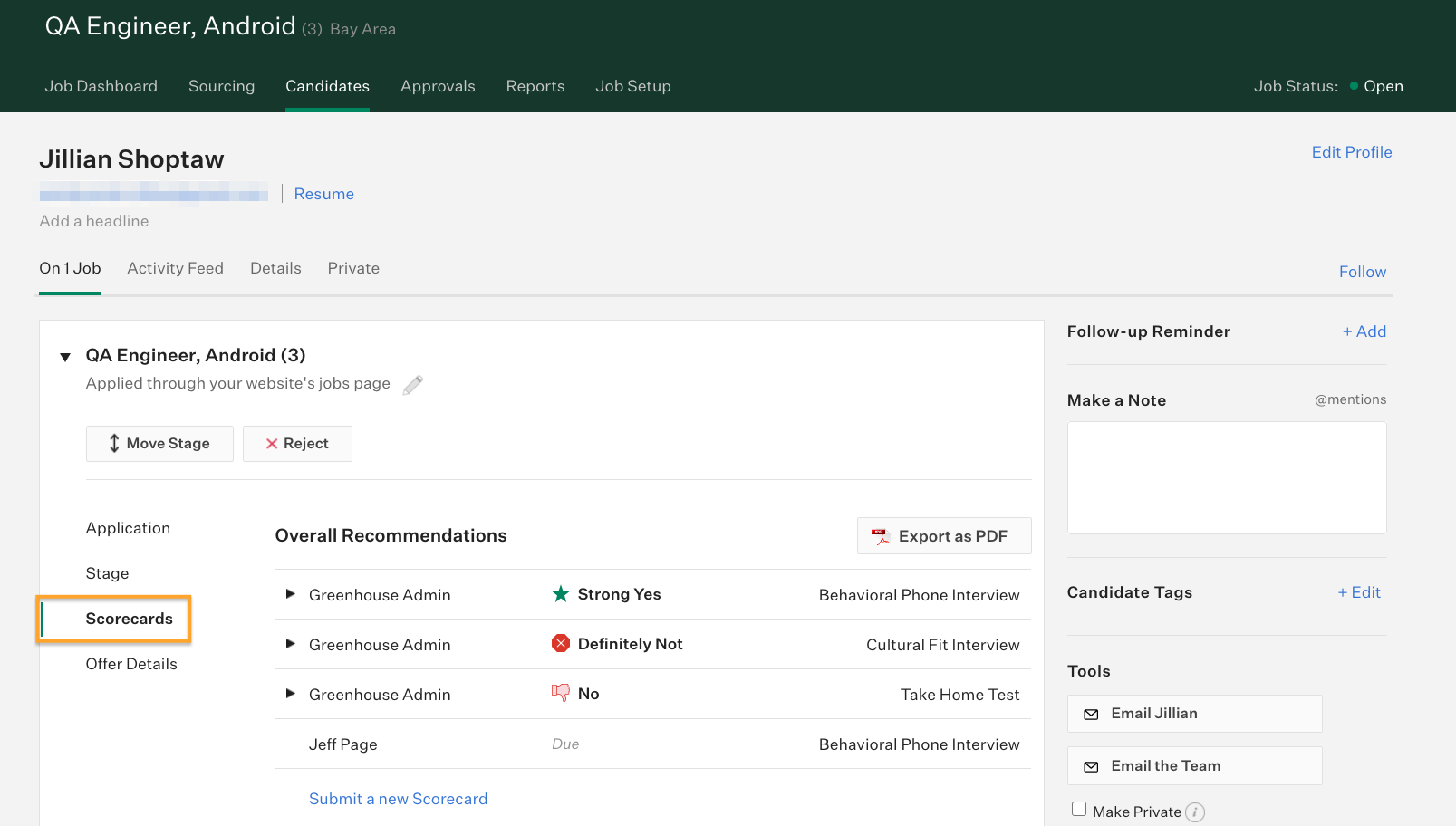 The Scorecards tab displays all scorecards that have been submitted for the candidate's application, as well as note any outstanding scorecards.
For additional scorecard options, click the triangle icon to the left of a given scorecard. In the resulting expanded view, click View Scorecard to review the scorecard in detail, or click Edit Scorecard to make updates to the scorecard.