LinkedIn and Greenhouse now have an integration that allows candidates to apply directly through LinkedIn without having to take the additional step of navigating to your company's careers page. In order to set this up, you will need to provide LinkedIn with your Job Board's URL Token and a Job Board API Key so they can properly configure your jobs. 
You can take one of the following two steps to retrieve your job board "token":
1. As a Site Admin, go to the Configure > Job Board page and click Edit next to your external board. The content in the editable field under URL is your token. In this case, it's bizzz.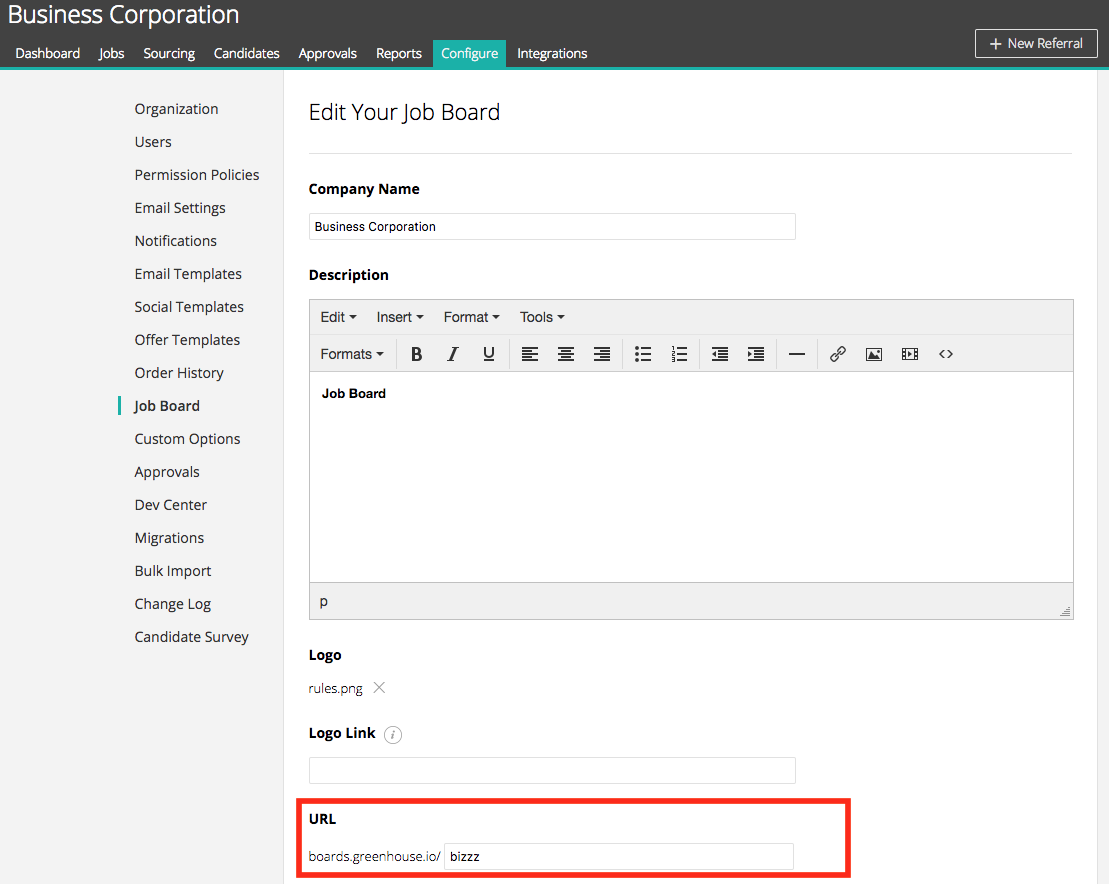 2. Users with the advanced permission for Can manage Job Board API credentials can alternatively go to the Configure > Dev Center > Configuring your job board page to see the URL Token.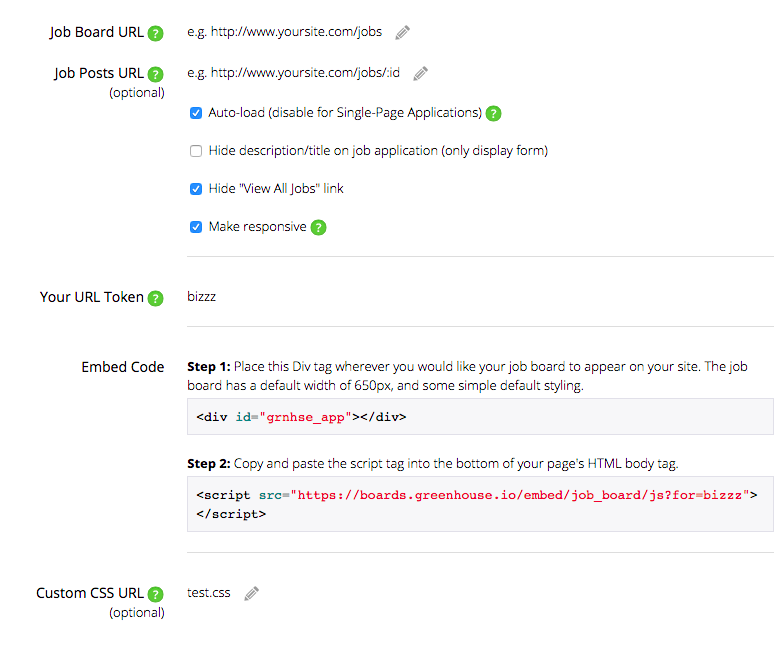 Take the following steps to generate the API Key:
Click the Configure tab
Click Dev Center
Click API Credential Management
Important note: Only users who have the advanced "Can manage Job Board API credentials" developer permission can generate Job Board API keys.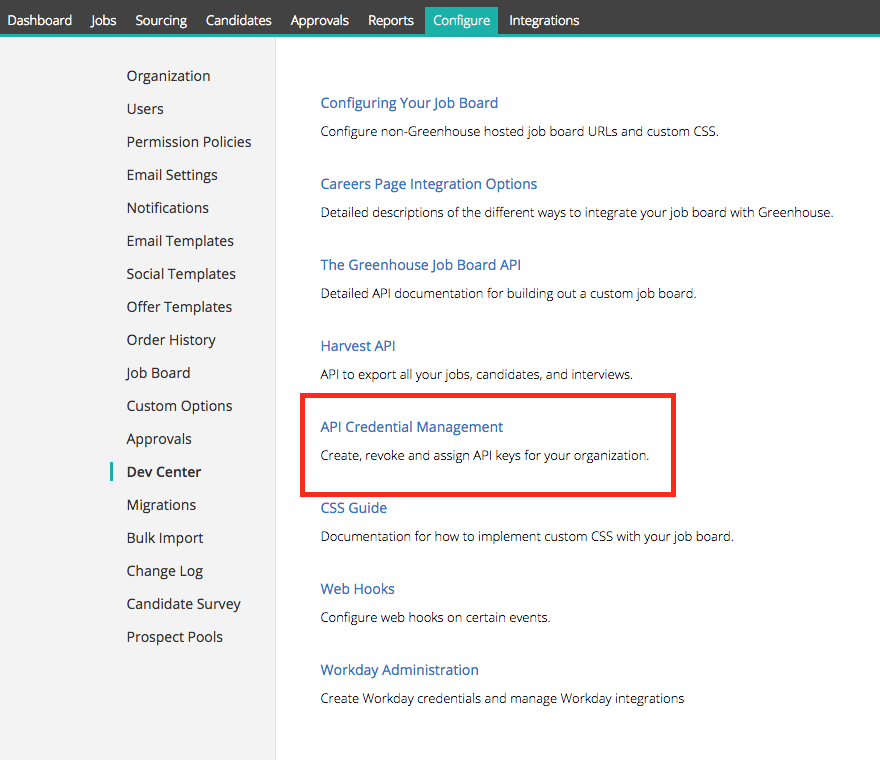 On the API Credential Management page, click the Create New API Key button.

This will generate your API key that LinkedIn needs to post applications into Greenhouse without having candidates redirect to your careers page.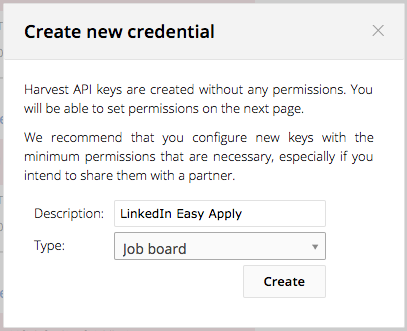 Once you have generated your API key, please send an email to lcshelp@linkedin.com with subject= "Greenhouse Easy Apply Opt-In Request" and the following information:
Company Name
Company ID on LinkedIn (can be found in the URL of your LinkedIn company page)
API key and board token generated from Greenhouse