Permissions: –
Product tier: Available for Greenhouse Welcome and Greenhouse Onboarding subscription tiers
New hires will receive any available Feedback Questions in their email. Once these questions are answered, they will be logged on the employee's profile and are accessible in feedback reports.
Complete a feedback question
Once the email has been received, they can click on Get Started to access the feedback questions. New hires will be able to access all their outstanding feedback questions, starting from the most recently assigned to the oldest.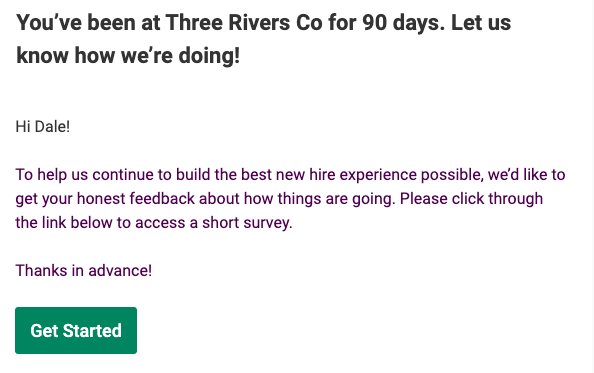 Questions are answered by selecting Yes or No and then entering any comments in the field. Questions can also be skipped by not entering a response.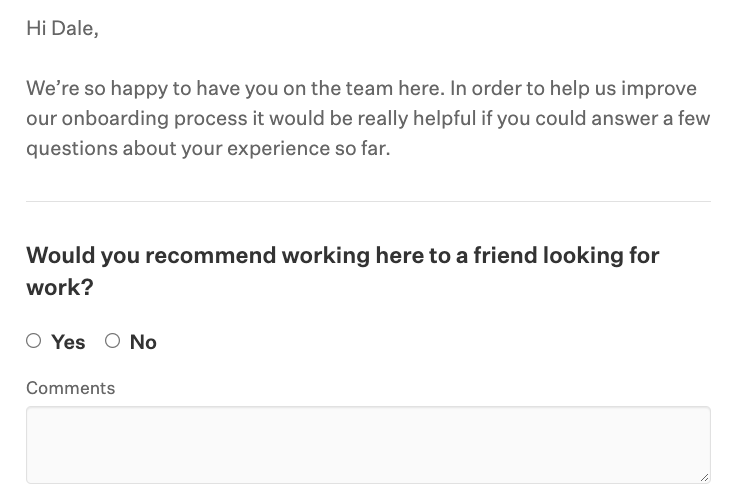 If a new hire doesn't answer the feedback questions after 14 days, Greenhouse Onboarding won't send any more reminder emails for that set of questions. This won't prevent new feedback questions from being sent to the new hire in the future.