Before you can include an image on a job post, the image needs to be hosted online. For example, you can use a photo hosting site such as Imgur to store your images online. Once the image is hosted online, you are ready to include it in your job post.
To include an image on a job post navigate to the Description panel of that job post and click the Insert/edit image icon on the toolbar.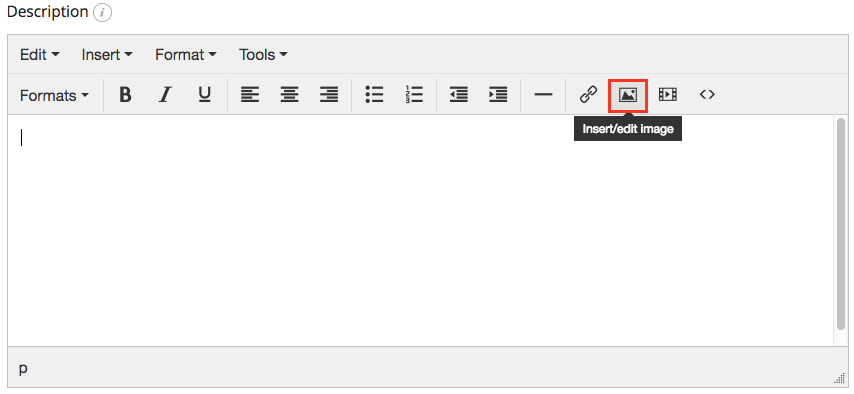 From the subsequent Insert/edit image dialog box, provide the image's URL in the Source field. 
Provide any additional information such as an Image description and/or dimensions. When finished, click Ok to add the image to the job post.