We are able to include images when editing a job post. You will want to click on Insert>insert image. Here is a screenshot of the button: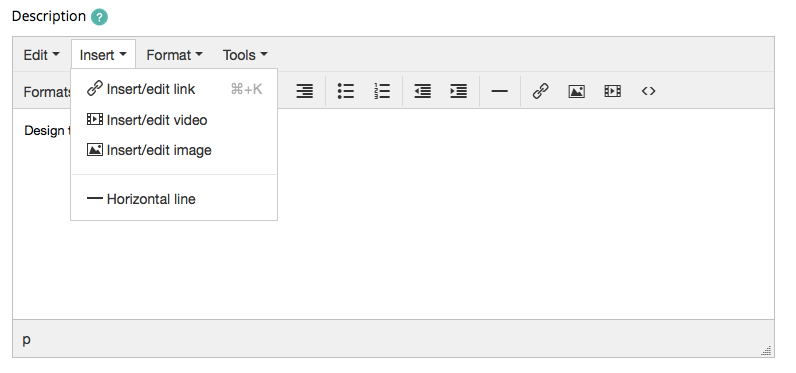 When uploading an image to Greenhouse, we require that it is pulled in using a source code. This means the image needs to be hosted somewhere online, such as a photo hosting side (example: Imgur). Once the image is hosted somewhere, you should be able to copy the image URL into the source code of the job post description window.
As an example, w've included instructions here on how to upload an image to Imgur: https://help.imgur.com/hc/en-us/articles/210076663-Upload-Images After uploading to Imgur, you can right click on the image>select 'Copy Image Location', and use this link to insert into Greenhouse. 
Please note, the image can be hosted on any site, this is just one example!
Applies-To: [images, job post, email templates]
Keywords: [image, images, import image, job post, email template ]