While a Site Admin is the highest level of a permission role that can be granted to a user - which would allow them to essentially view almost all jobs and candidates (excluding confidential jobs and private candidates) - there are still additional user specific permissions that can be granted to Site Admins that will expand their access. 
These are permissions that might be granted or withheld depending on how the user account has been configured. However, they would be necessary to perform certain actions or to access certain candidates.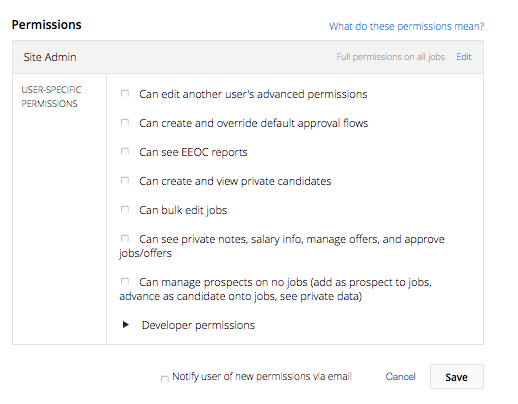 If you feel that you are in need of these permissions, we would advise reaching out to your main internal GH admin on your recruiting team to assist with making these changes. 
Keywords: [site admin, permissions, configuration, access, permission, user permission, super user, advanced permissions]