When trying to locate a user in the system, sometimes you might encounter 0 results. This is most likely because of the filters set on your search. 
When searching for users under Configure > Users, you'll want to always search by All Users: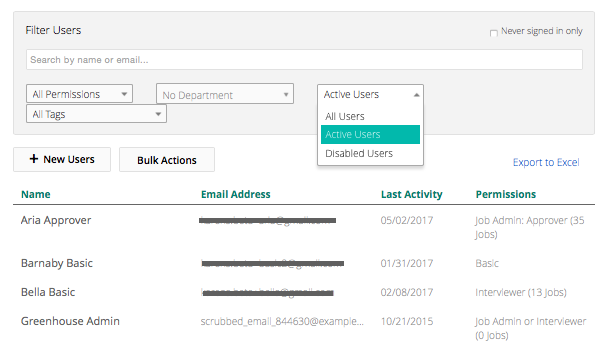 This will ensure that the system searches through all users and will pull up relevant results. 
If you are trying to locate an agency recruiter please refer to this article.
Applies-To: [This applies to all admins.]
Keywords: [users, disabled users, locate user]