If you are encountering an error when attempting to send an offer via the DocuSign integration, we recommend disconnecting and reconnecting the DocuSign integration as a preliminary troubleshooting step. This process refreshes your DocuSign credentials, and can resolve a variety of errors.
To disconnect the DocuSign integration, click Integrations on your navigation bar.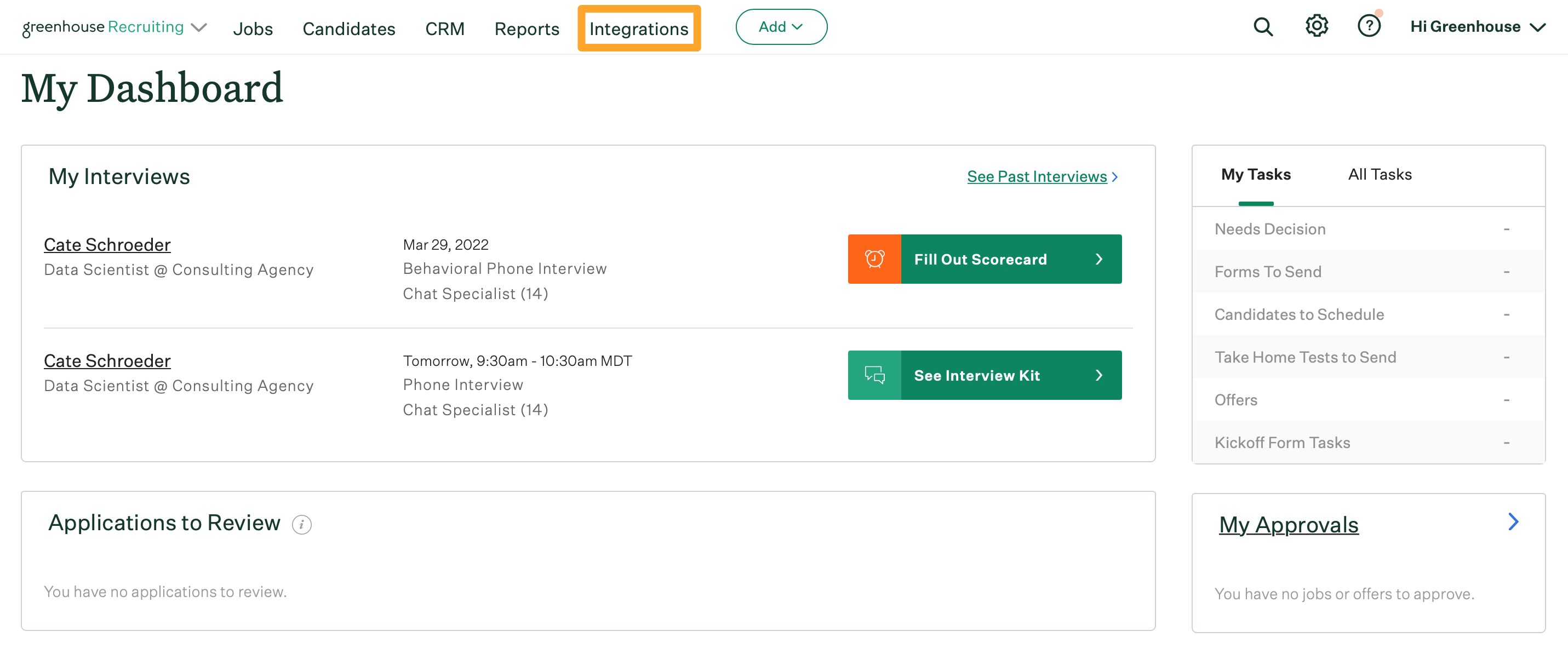 On the Integrations page, scroll to the Manage Integrations section and click DocuSign, then click Disconnect. A banner at the top of the page will confirm the integration has been disconnected.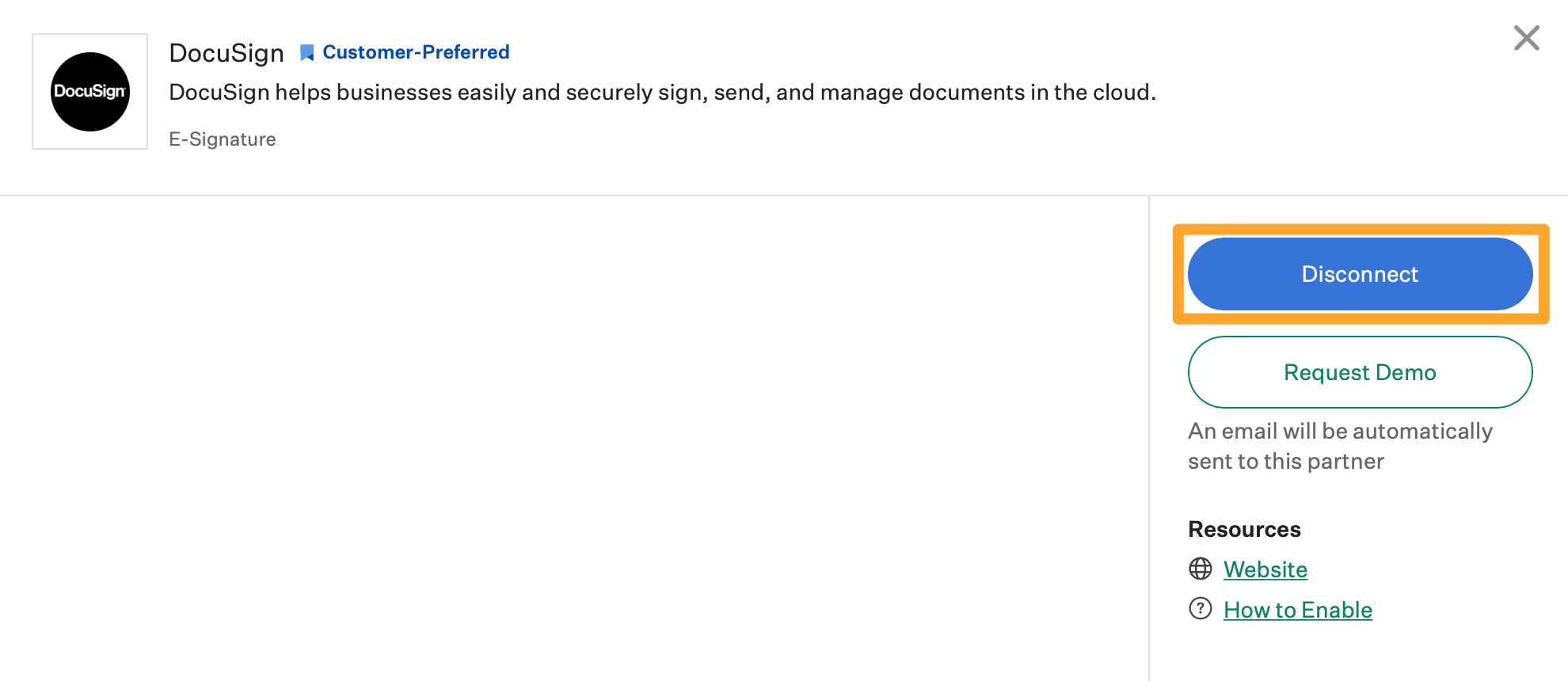 To reconnect the integration, click Connect.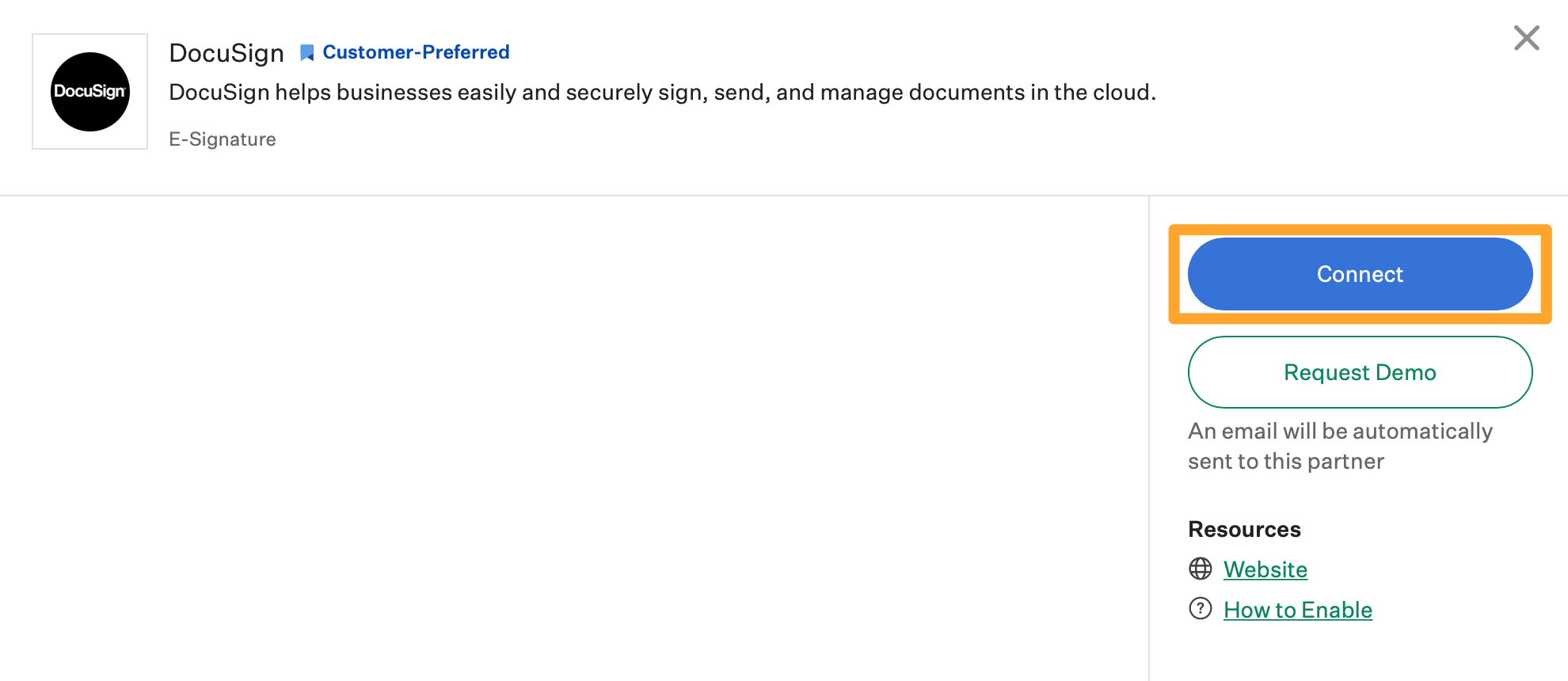 You will be redirected to the DocuSign platform and prompted to enter your DocuSign credentials. Click Continue after entering your credentials.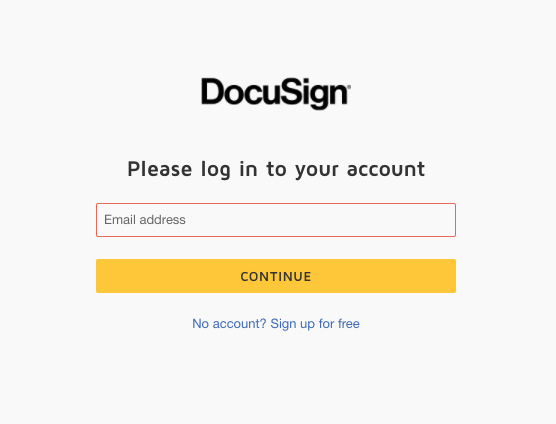 Click Accept to grant Greenhouse Recruiting permission to access your DocuSign account.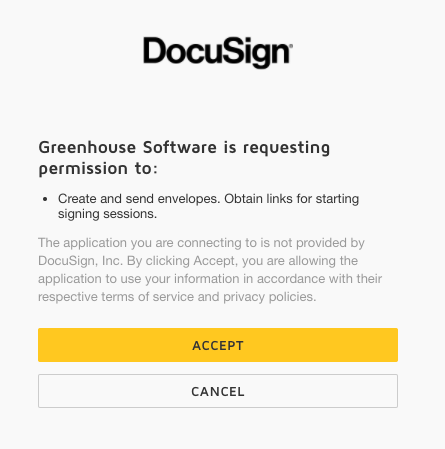 You will be redirected back to Greenhouse Recruiting, where the integration will indicate it is connected.
Return to the candidate profile and attempt to send the offer through DocuSign once again.
If you still receive an error when attempting to send the offer, please click here to connect with Greenhouse Support for further troubleshooting.