Permissions: Site Admin, and Job Admin who can edit interview plans
Product tier: Available for all subscription tiers
Interview kits are used by interviewers to prepare for their interviews, record their assessments and evaluate candidates on scorecards. In addition to structured categories and attributes, interview kits can also contain custom interview questions that interviewers ask candidates. In this article, we will cover how to add an interview question to an interview kit for an existing job.
Navigate to a specific job by clicking Jobs from the navigation bar and selecting a job from the subsequent list.

Go to the Interview Plan page. (Job Setup > Interview Plan)
Click Edit next to the interview kit you want to update.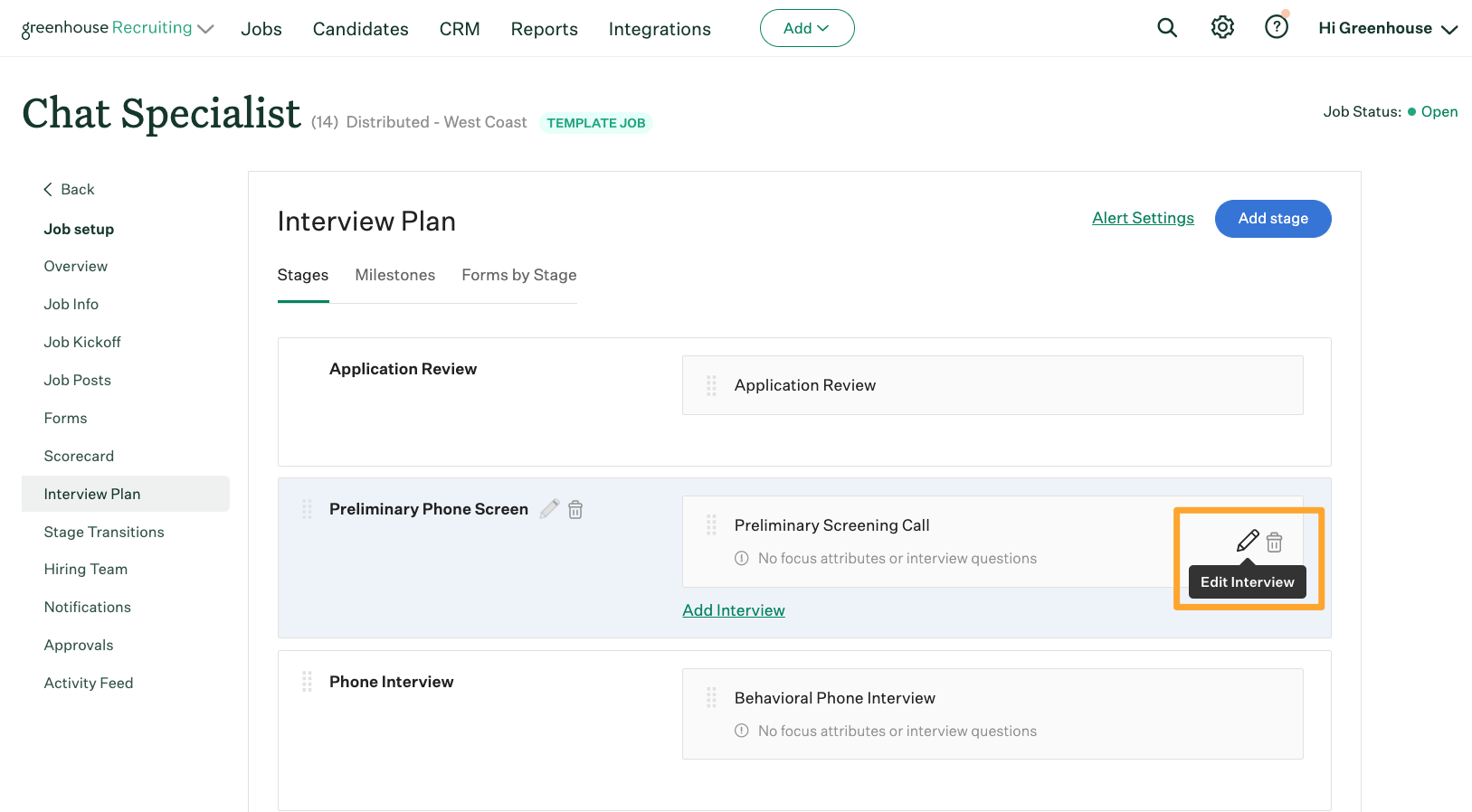 From the Edit interview kit page, go to the Interview Questions panel. Click Add.

Use the subsequent Add Interview Question dialog box to create the new interview question.
What is your question?
Enter your interview question.
Select an answer type

Note: If you choose Single Select or Multi Select, provide each possible response on a separate line in the Options field.

Required
Check this box to mark the question as required for interviewers.
Tag attributes to focus on

Select one or more scorecard attributes to be associated with the interview question. Tagged attributes appear directly next to the associated interview question on the candidate scorecard, helping interviewers recognize which attribute to assess for.

Note: Linking an attribute to an interview question automatically makes it a focus attribute for the interview.
Click Add when finished.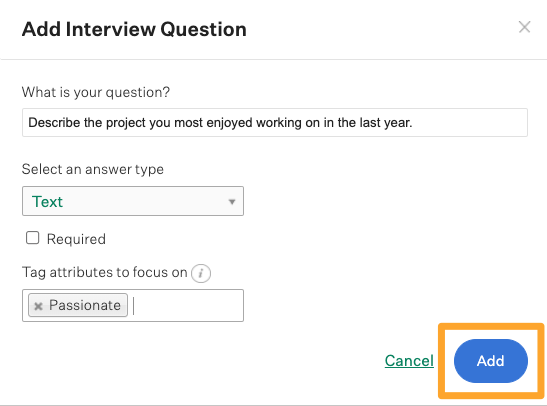 Repeat these steps to add additional interview questions as needed. When you finish, click Save at the bottom of the page.