Permissions: Owners, Coordinators, and users with custom access to manage E-Signatures
Product tier: Available for the Greenhouse Onboarding subscription tier
You can assign another employee within your organization as a counter signer for E-Signature requests sent to new hires. Greenhouse Onboarding users with permission to manage E-Signatures can also reassign the counter signer for existing E-Signature requests.
Create an E-Signature template and add a counter signer
First, configure a new E-Signature template to include a counter signer.
Note: Existing E-Signature templates that don't include the option for a counter signer cannot be given one retroactively.
When creating an E-Signature template in Settings, mark the checkbox Requires counter signer? to add a counter signer.
Use the Who should counter sign on this? dropdown to select a counter signer for this E-Signature document. You can select specific users by name or assign a counter signer by role, such as Manager or Onboarding Coordinator.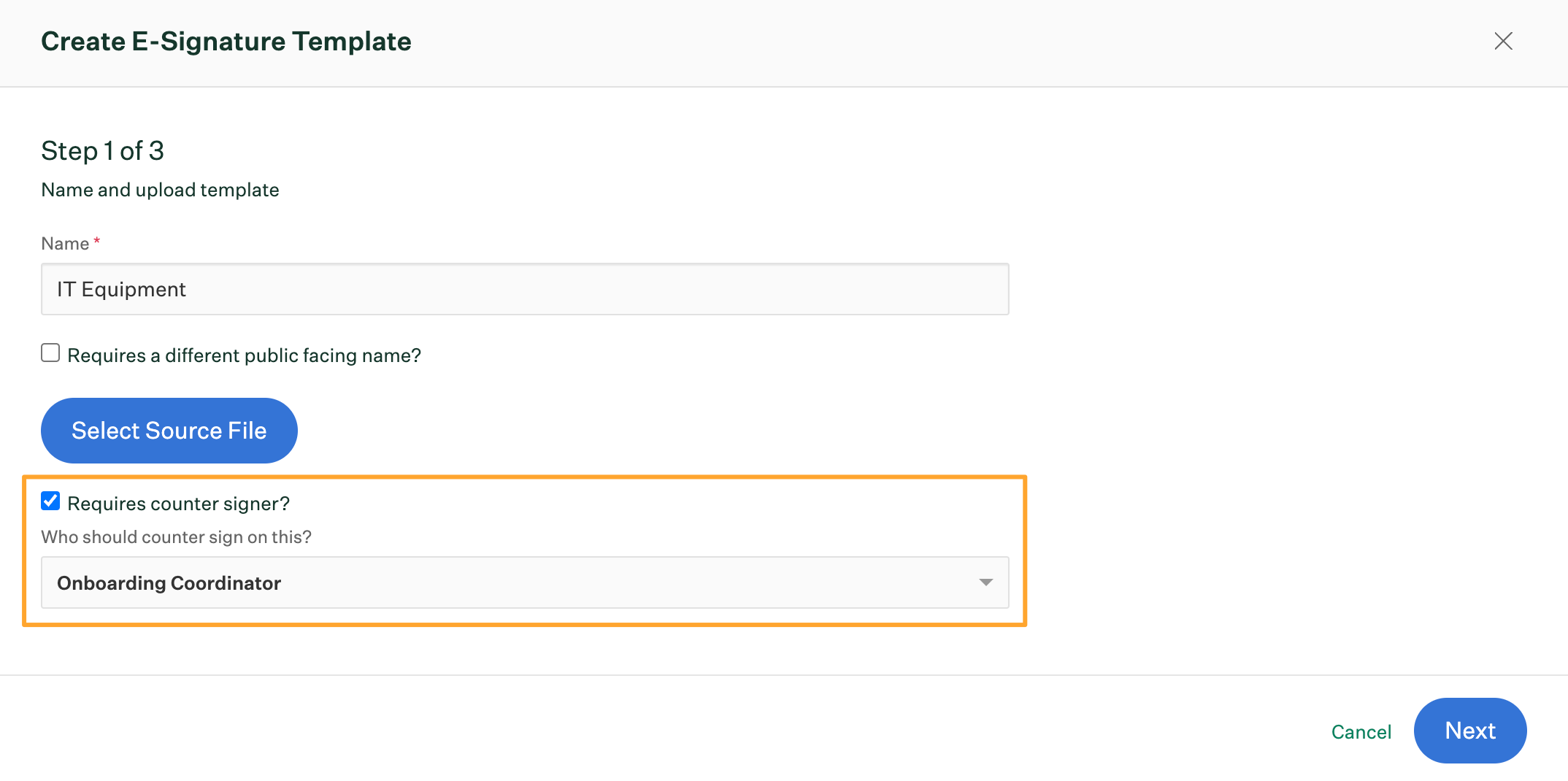 Continue setting up your E-Signature template as needed, then click Save.
Reassign a counter signer
You can reassign an E-Signature template's counter signer when:
You request a new E-Signature from a new hire
You edit a new hire's existing E-Signature request
Note: You can reassign counter signers only for E-Signature templates that are configured to include a counter signer.
Use the search bar on your Greenhouse Onboarding homepage to locate and open a new hire's employee profile.
In the employee's profile, navigate to Documents.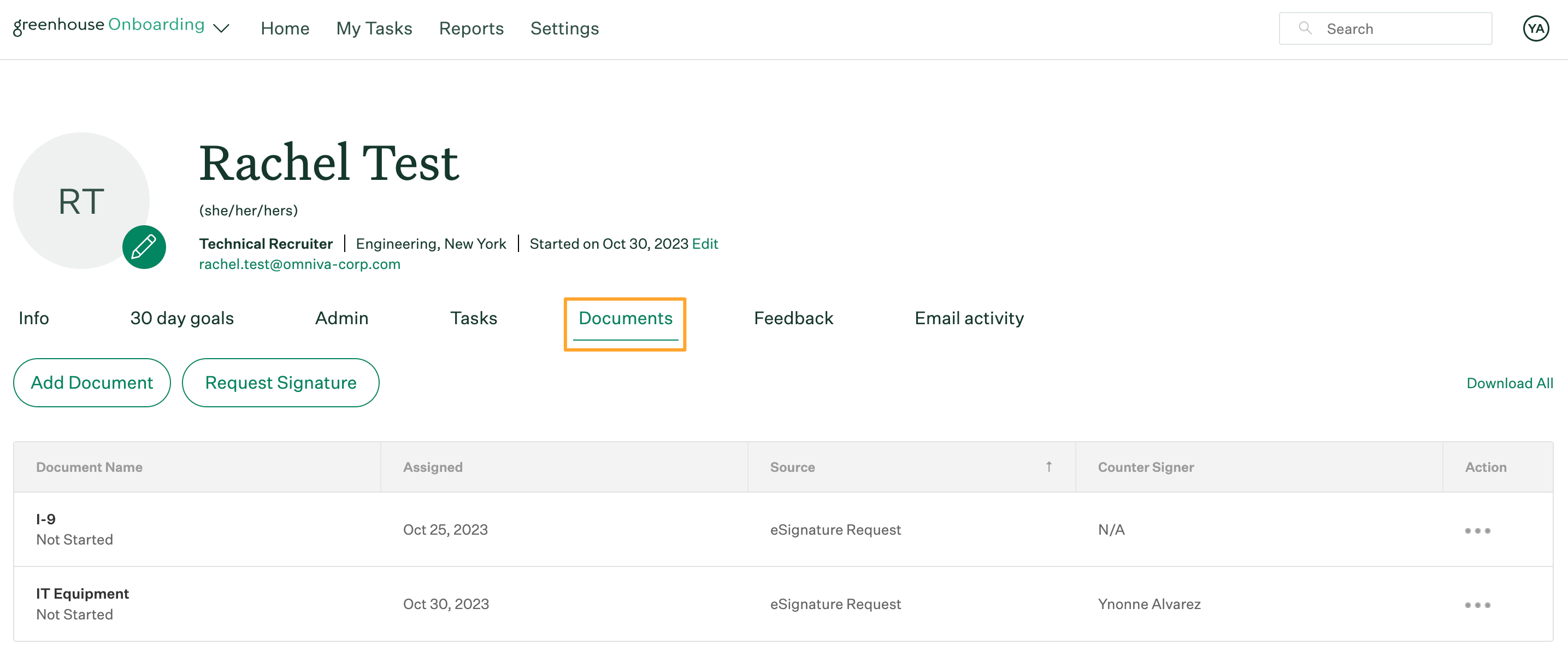 Request a new E-Signature and update the counter signer
Click Request Signature.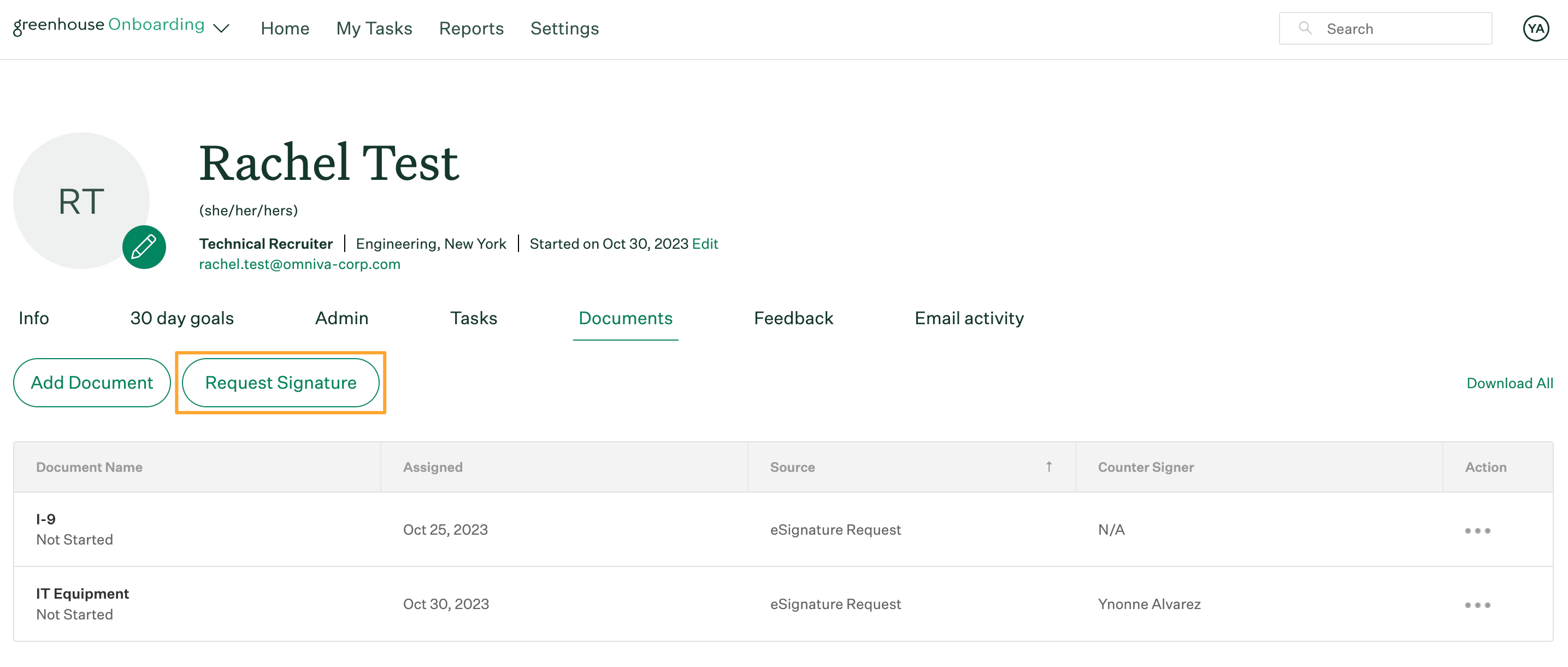 Use the Select Documents field to select one of your E-Signature templates.
The Counter Signer dropdown will appear and automatically display the counter signer configured for this template in Settings. Use the dropdown to select a new counter signer.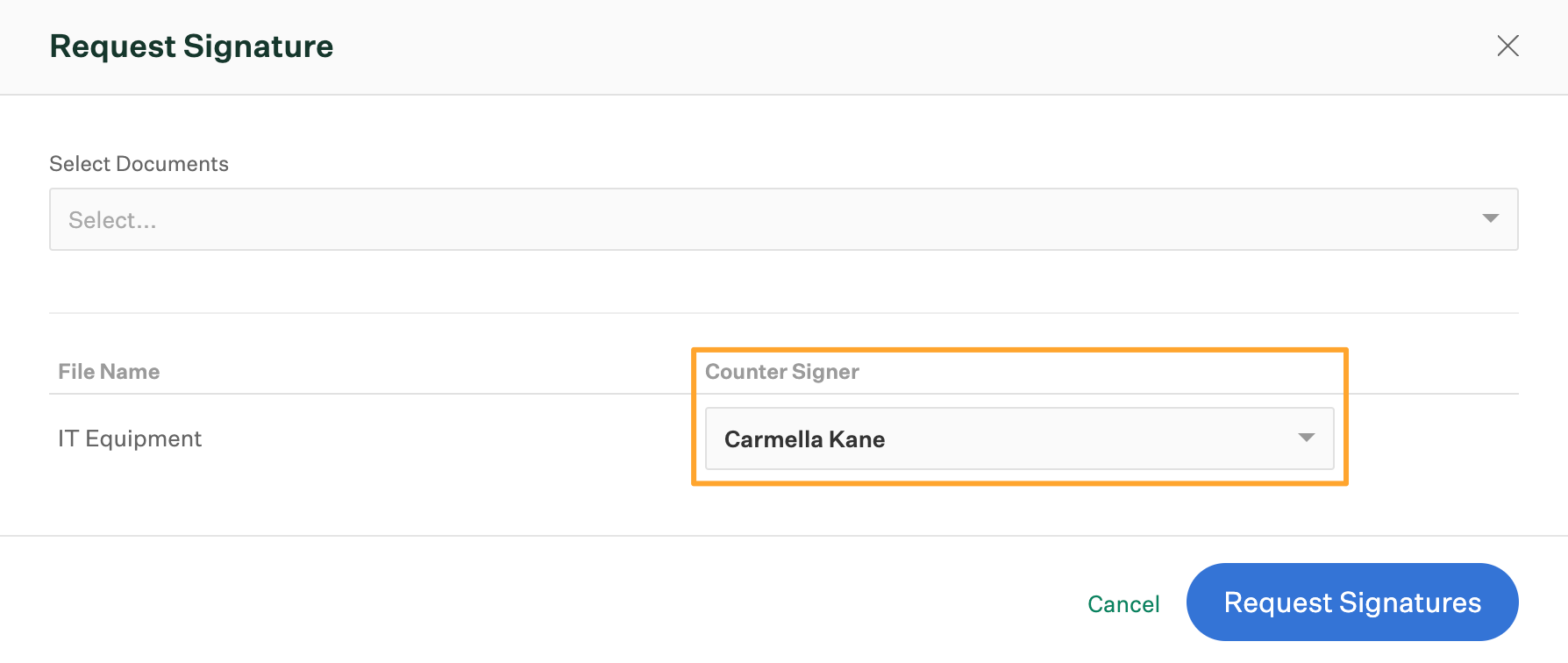 Click Request Signatures to save your changes and send the signature request.
Edit an existing E-Signature's counter signer
Click the ellipsis next to any existing E-Signature request that is still incomplete.
Select Edit Counter Signer from the dropdown.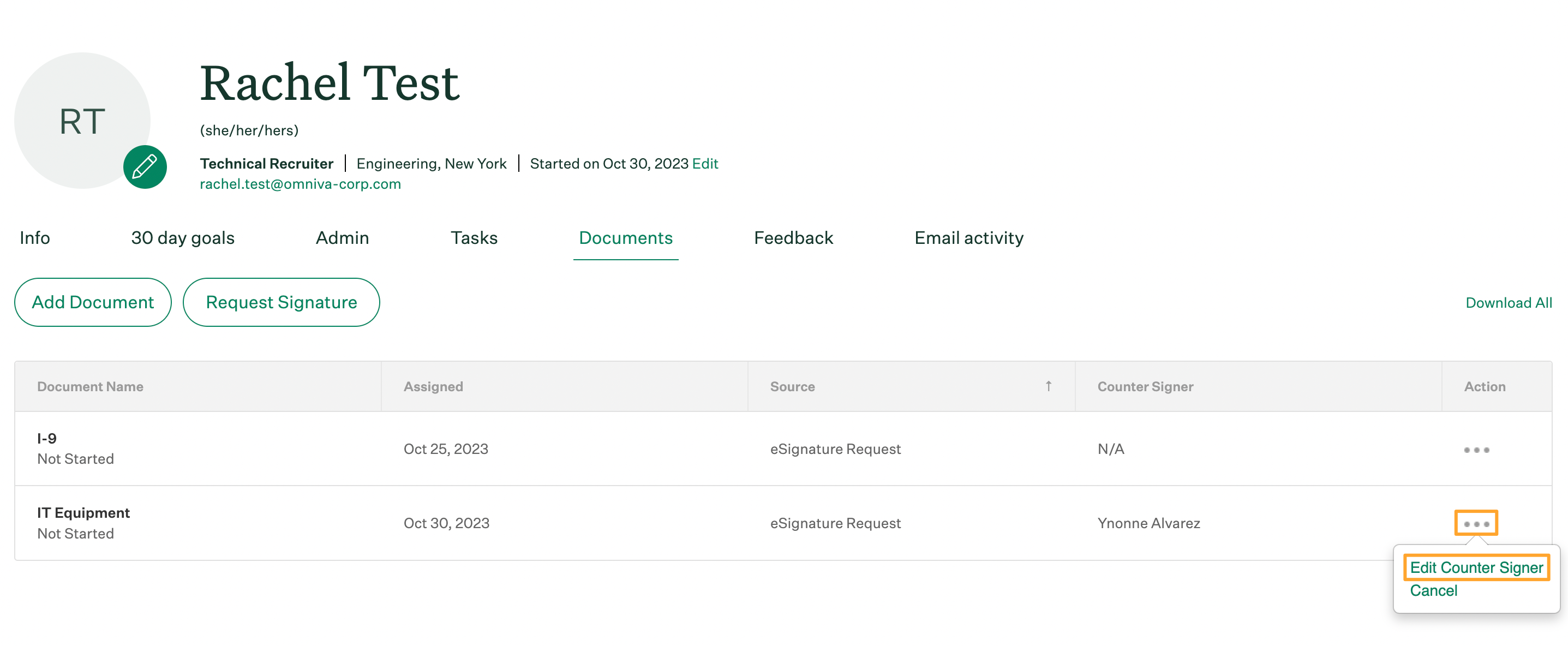 In the Reassign Counter Signer dialog box, use the dropdown to select a new counter signer.
Click Update Counter Signer to save your changes.

View assigned counter signers in the E-Signature report
You can review all assigned counter signers for your E-Signature documents at any time with the E-Signature report.
Navigate to Reports, then select View E-Signature report.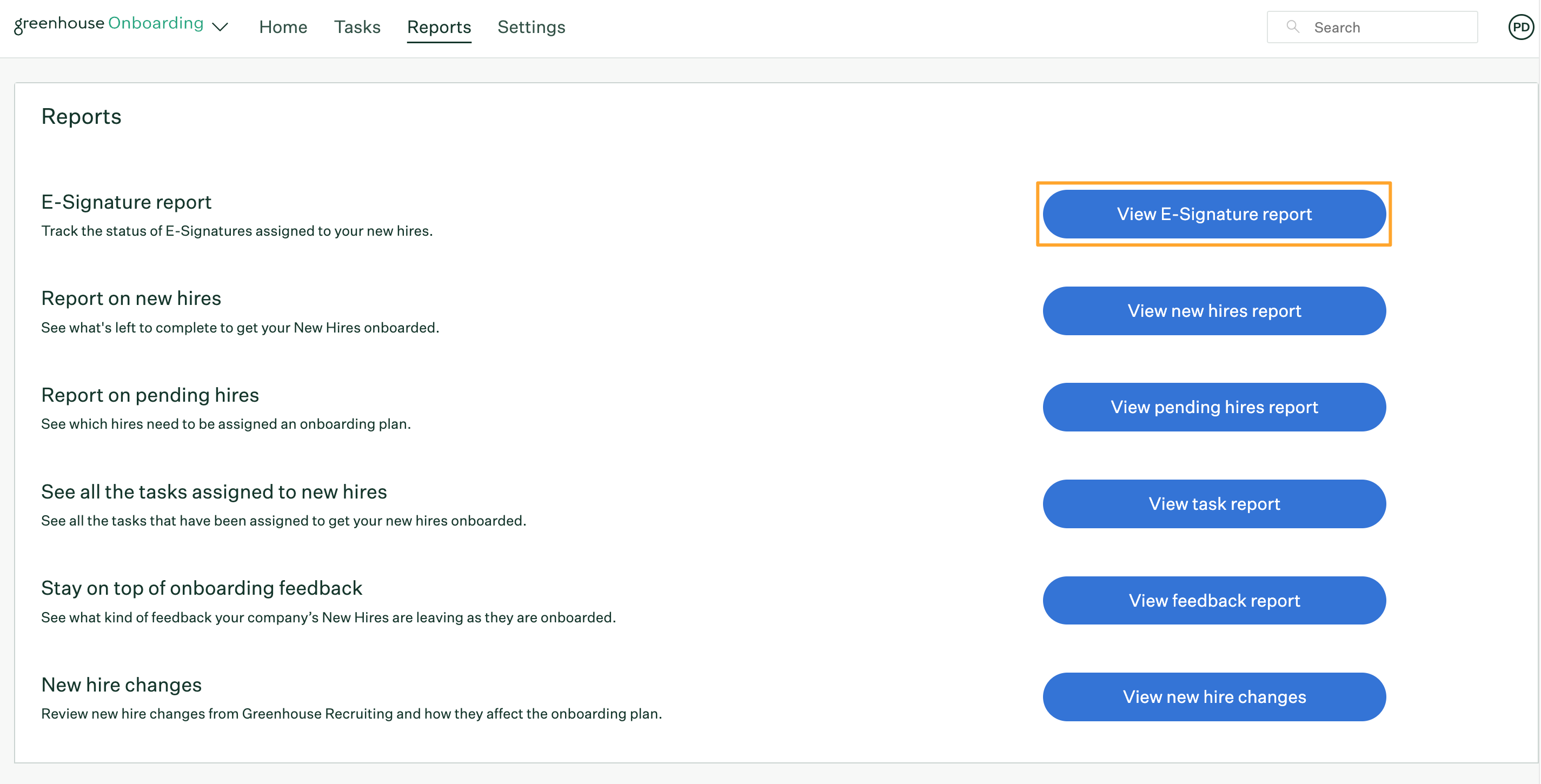 Check the report's Counter Signer column to see the assigned counter signer for each E-Signature.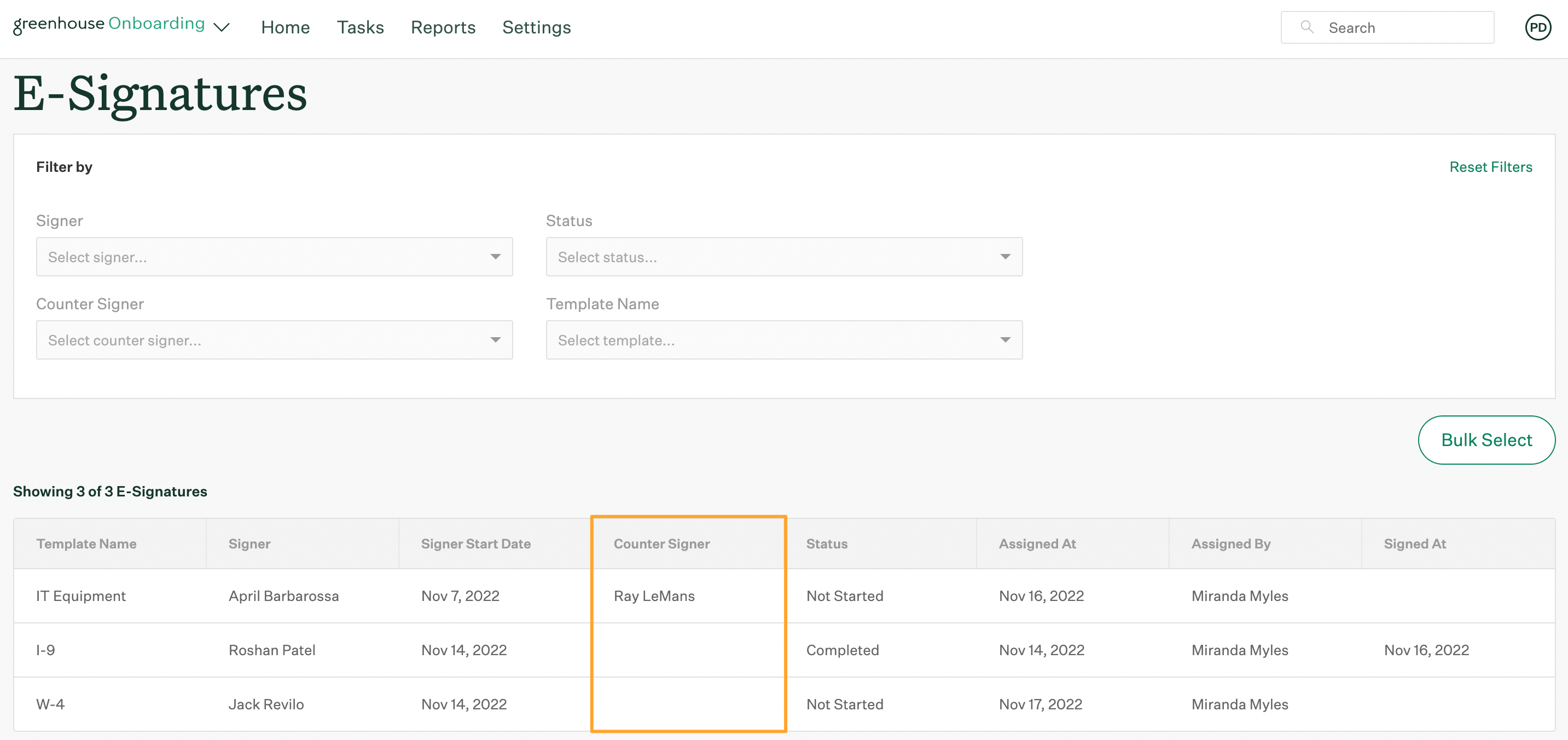 You can also use the report's Counter Signer filter to locate E-Signatures assigned to a specific counter signer quickly.

Additional resources