Greenhouse Software regularly releases new product features, updates, and improvements. You can stay up to date with what's new at Greenhouse by following our release notes.
CRM & Events
New campaign pool functionality
Customers with a Sourcing Automation seat are now able to add prefilled data to campaign pools. This information auto-populates after selecting the campaign pool during the prospect creation workflow when using the Greenhouse Recruiting Chrome extension and when manually adding prospects to Greenhouse Recruiting.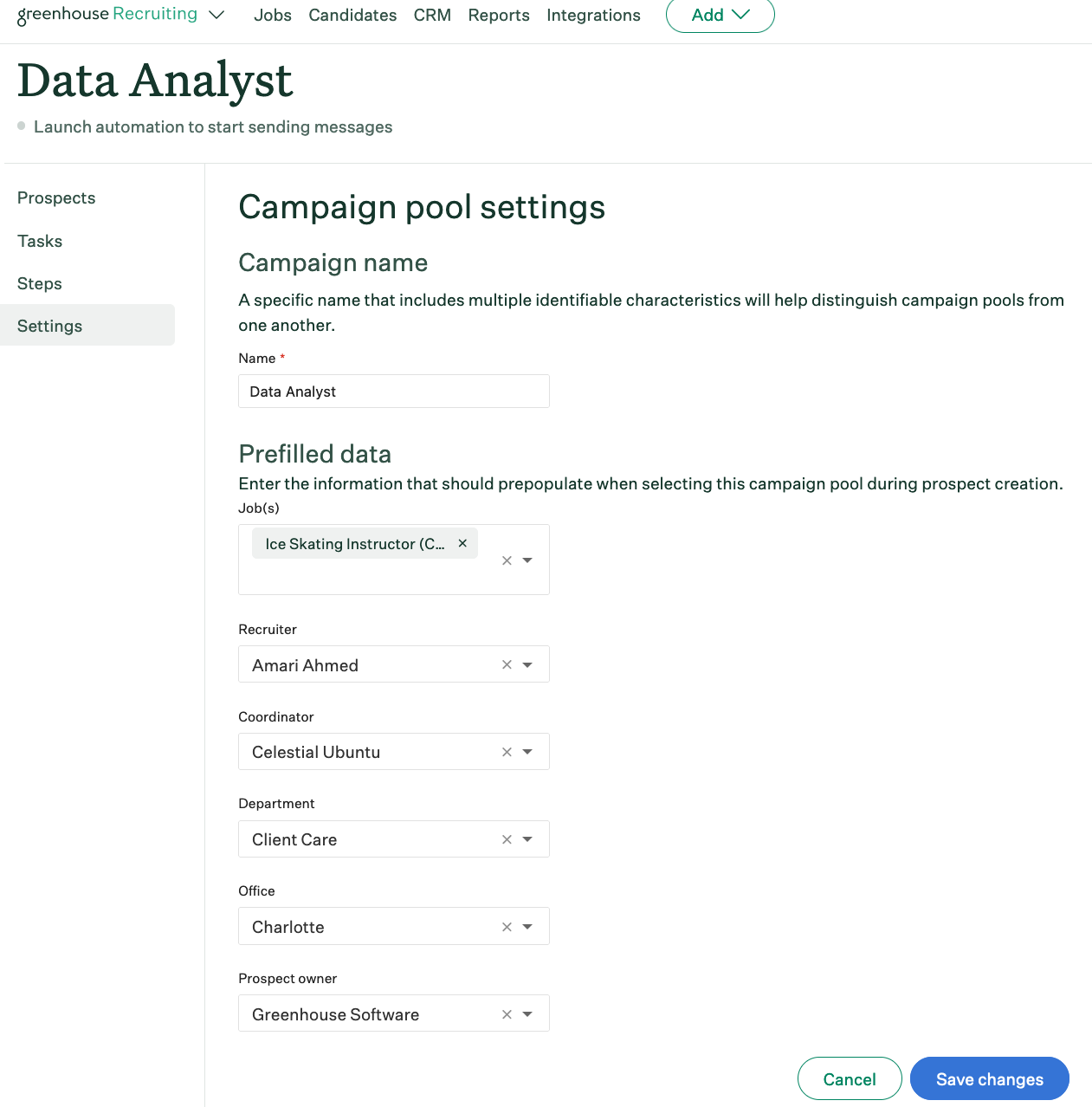 Integrations