Merge integrates accounting, HR, recruiting, and payroll API platforms into a unified API using those platforms' official APIs so that you can harness the entire range of available data. Integration with Merge's unified API is painless with accessible API design, SDKs in multiple languages, and easy-to-use documentation.
Greenhouse Recruiting's integration with Merge allows companies to integrate Greenhouse Recruiting data with third-party applications.
In this article:
Configure setup permissions in Greenhouse Recruiting
To configure the Greenhouse Recruiting/Merge integration, you'll need the developer permission Can manage ALL organization's API Credentials.
To assign this permission, find a Greenhouse user in your organization with Site Admin permission and the user-specific permission Can edit another user's advanced permissions role to update your account.
This permission can be updated by navigating to the user page under Configure icon

> Users > Your Name.

Have the Site Admin user scroll to the Permissions panel on your user page and expand the Developer Permissions dropdown menu.
Select Can manage ALL organization's API credentials in the Developer Permissions section and click Save.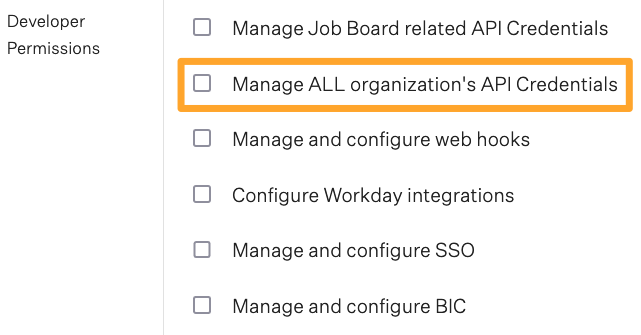 Repeat as necessary for any other user that needs to set up the integration.
Create a Harvest API Key for the Greenhouse Recruiting / Merge integration
Note: To generate a Harvest API key, you must have the developer permission Manage ALL organization's API Credentials.
To generate a Harvest API key, click the Configure icon

and select Dev Center on the left panel.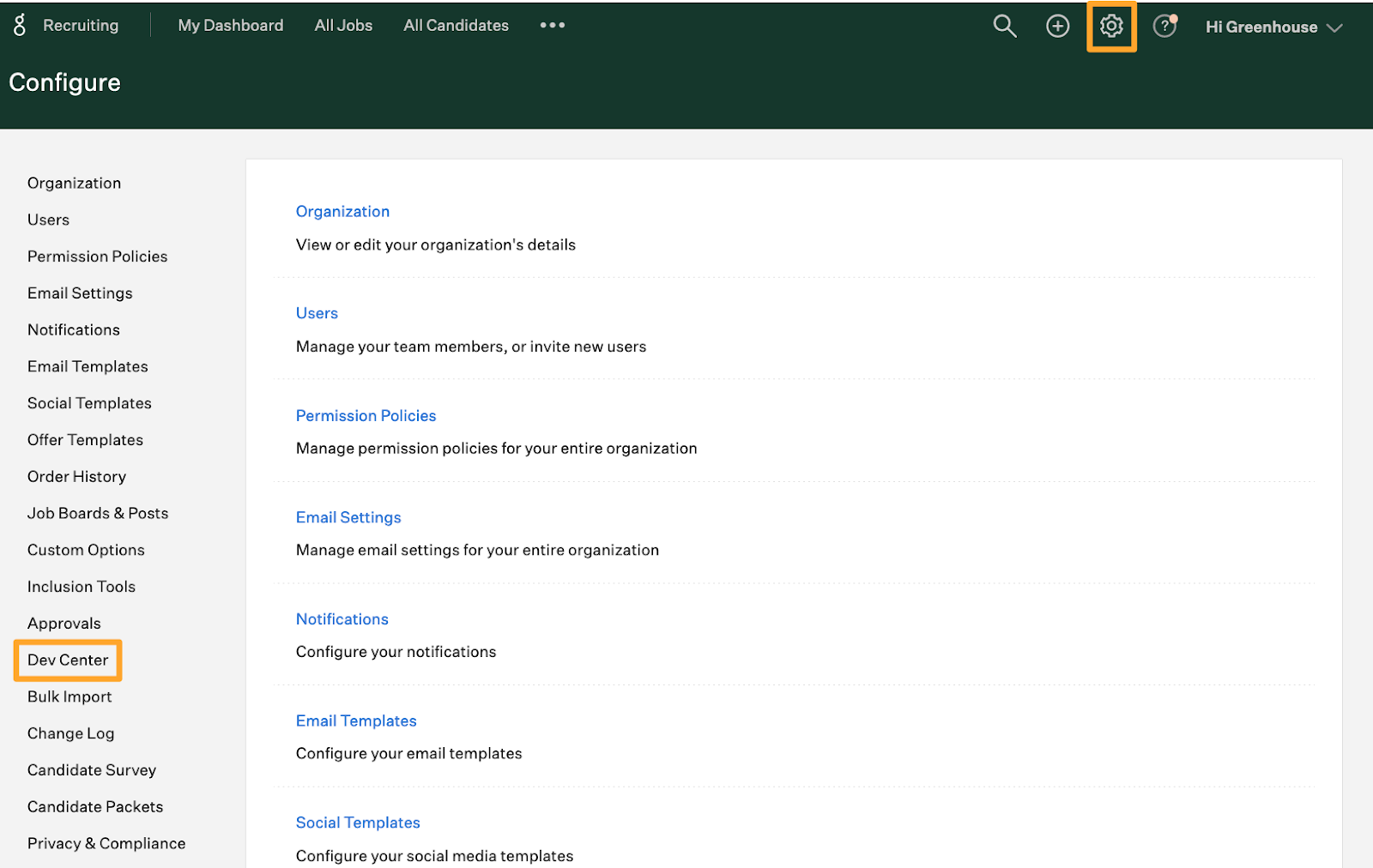 On the Dev Center page, click API Credential Management.

From the API Credential Management page, click Create New API Key to generate the API key for Merge.

In the Create New Credential dialog box, make the following selections:
API Type: Harvest
Partner: Merge
Description: Merge Harvest API Key
Click Manage Permissions.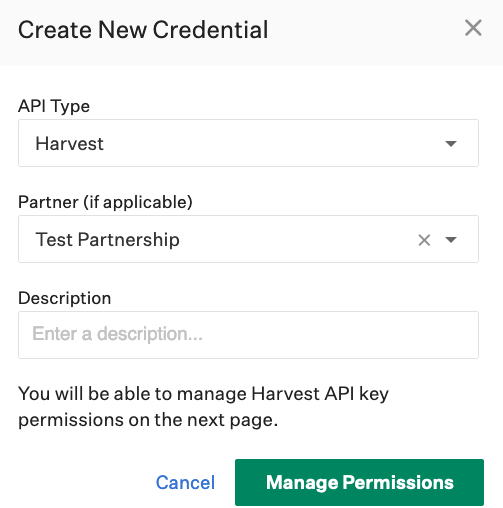 Click Copy to save your API key to your clipboard. Store the API key in a secure location to provide to Merge in the next step.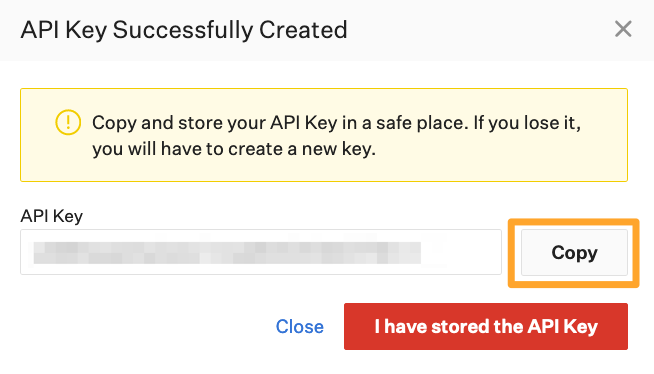 Click I have stored the API Key once you have copied and saved the key.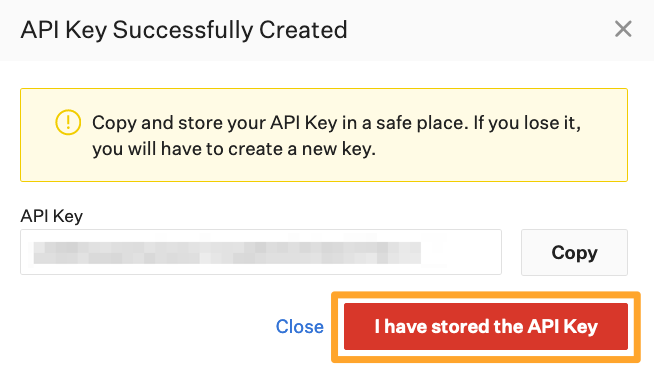 Note: You won't be able to view the API key after clicking I have stored the API Key. If you lose your API key or need to access it later, you'll need to generate a new key and provide it to Merge.
Under Manage Permissions, click Select All for the Merge integration.
When you're finished, click Save.
Your Harvest API key for the Greenhouse Recruiting / Merge integration is created and configured. You can enter the Harvest API key in the next step on Merge.
Setup the Greenhouse Recruiting / Merge integration
Merge Link is a drop-in UI component that guides you through authorizing any integration on Merge.
Once you have set up Merge Link on Merge, paste the Harvest API key generated in the previous steps into Merge Link's drop-in UI component.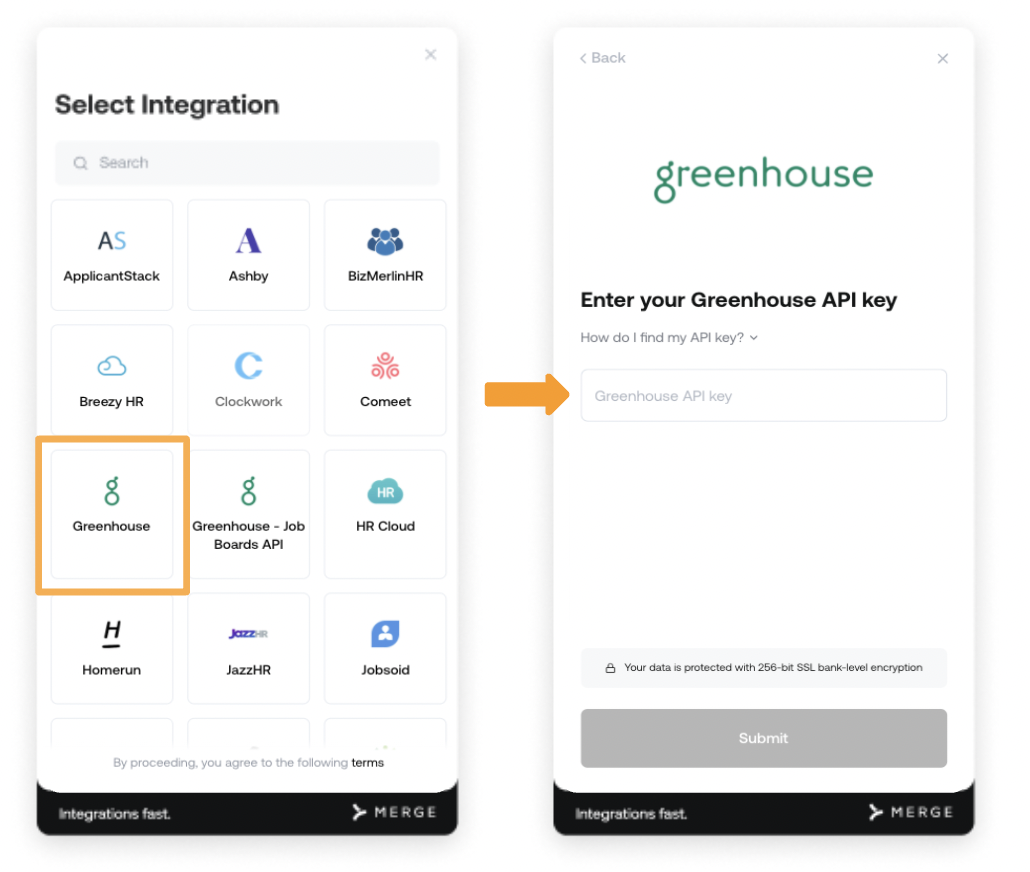 After you authenticate the Greenhouse Recruiting integration, Merge will create a Linked Account for it which can be viewed and managed in your Merge Dashboard.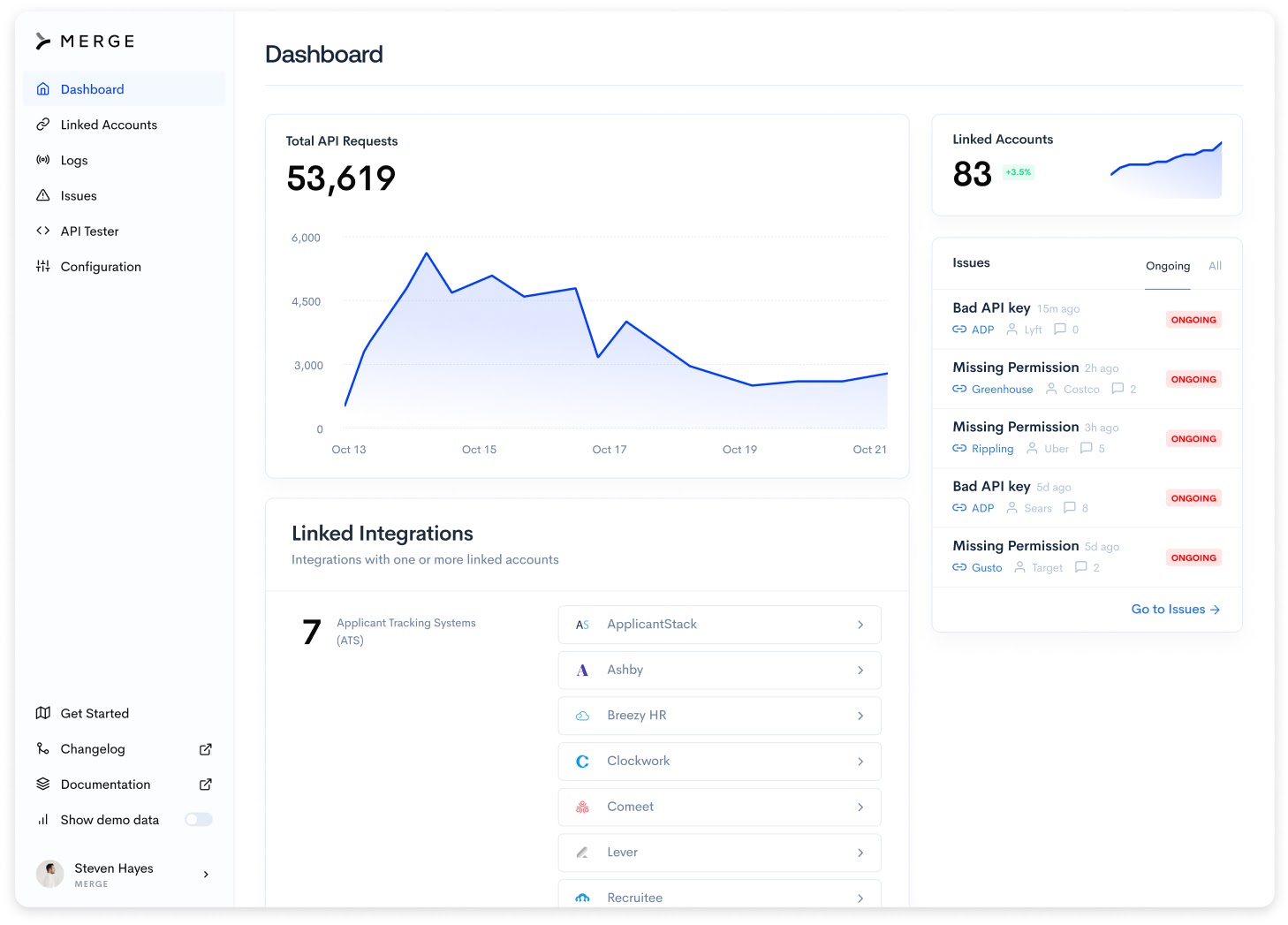 Use the Greenhouse Recruiting / Merge integration
Merge allows you to send and receive data from Greenhouse Recruiting using their standard common models, which include candidates, applications, attachments, and more.
Additional resources
For more information not covered here, review the Merge Help Center, or reach out to Merge Support at hello@merge.dev.