Greenhouse Recruiting's integration with Yobs saves you from hours spent cleaning up candidate notes and going back to them to fill out Scorecards in Greenhouse. With this integration, you can effortlessly schedule and launch Yobs interviews from Greenhouse.
During the interview, Yobs lets you take notes during candidate calls that sync directly with Greenhouse Scorecards. Then, as the conversation unfolds, it'll automatically record and transcribe what is said to make sure no important interview moment is lost and help you recall and share those important moments at any time.
Hiring managers can also finally use real evidence to give real-time coaching to interviewers and ensure they ask the right questions, engage candidates effectively, check each other's interview biases and more. ‍
Create a Harvest API key for the Yobs integration
To configure the Greenhouse Recruiting / Yobs integration, you'll need to create a Harvest API key.
Follow the steps in this article to create the key, and verify that the credentials and permissions below are selected when configuring the Yobs integration.
Credentials
In the Create New Credential box, make the following selections:
API type: Harvest
Partner: Yobs
Description: Yobs Harvest API key
Permissions
Verify that the following permissions are selected for the Yobs integration:
Applications
Candidates
Users
Scorecards
Scheduled Interviews
Activity Feed
Jobs
Job Stages
Use the Yobs integration with Greenhouse Recruiting
Follow the steps below to use the Yobs integration with Greenhouse Recruiting.
Click Connect under Greenhouse to begin the integration.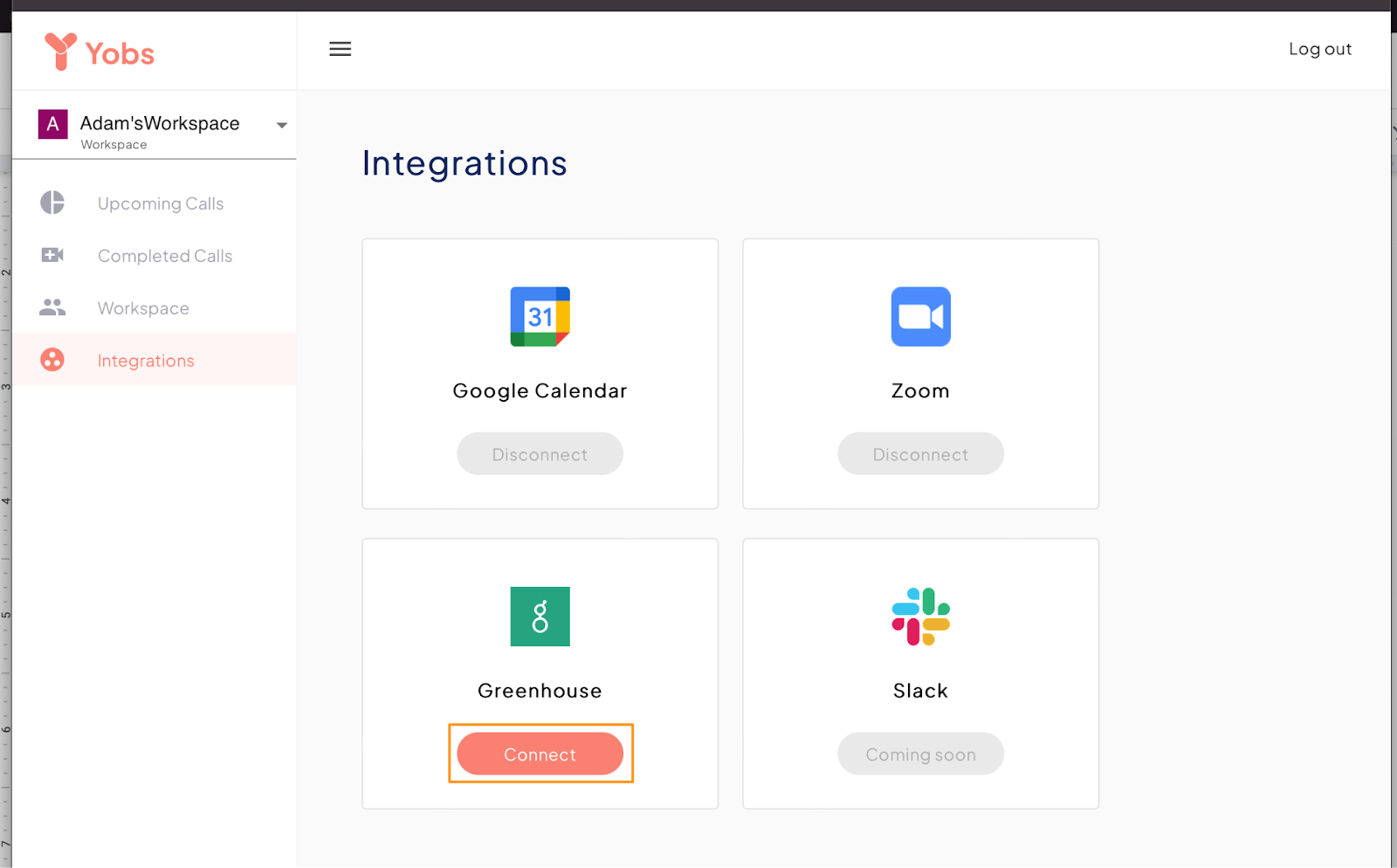 Next, paste your Harvest API as prompted: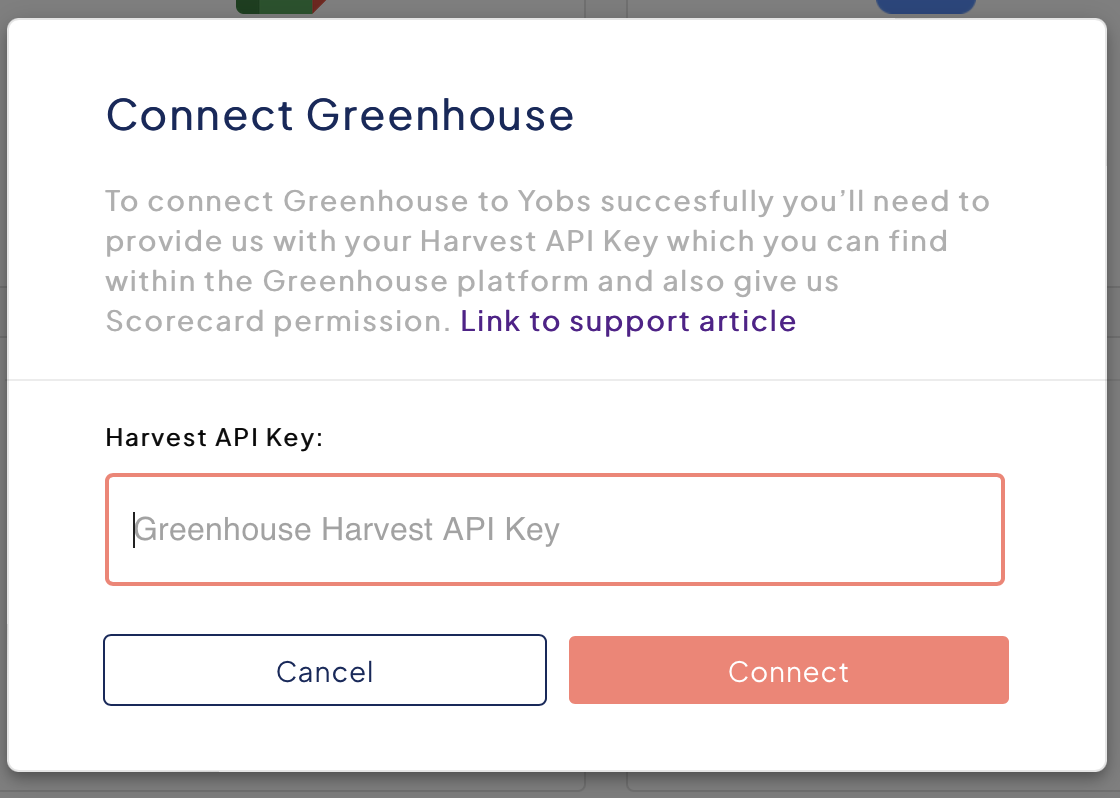 Once you click Connect, the tile under the Greenhouse integration will change to Disconnect.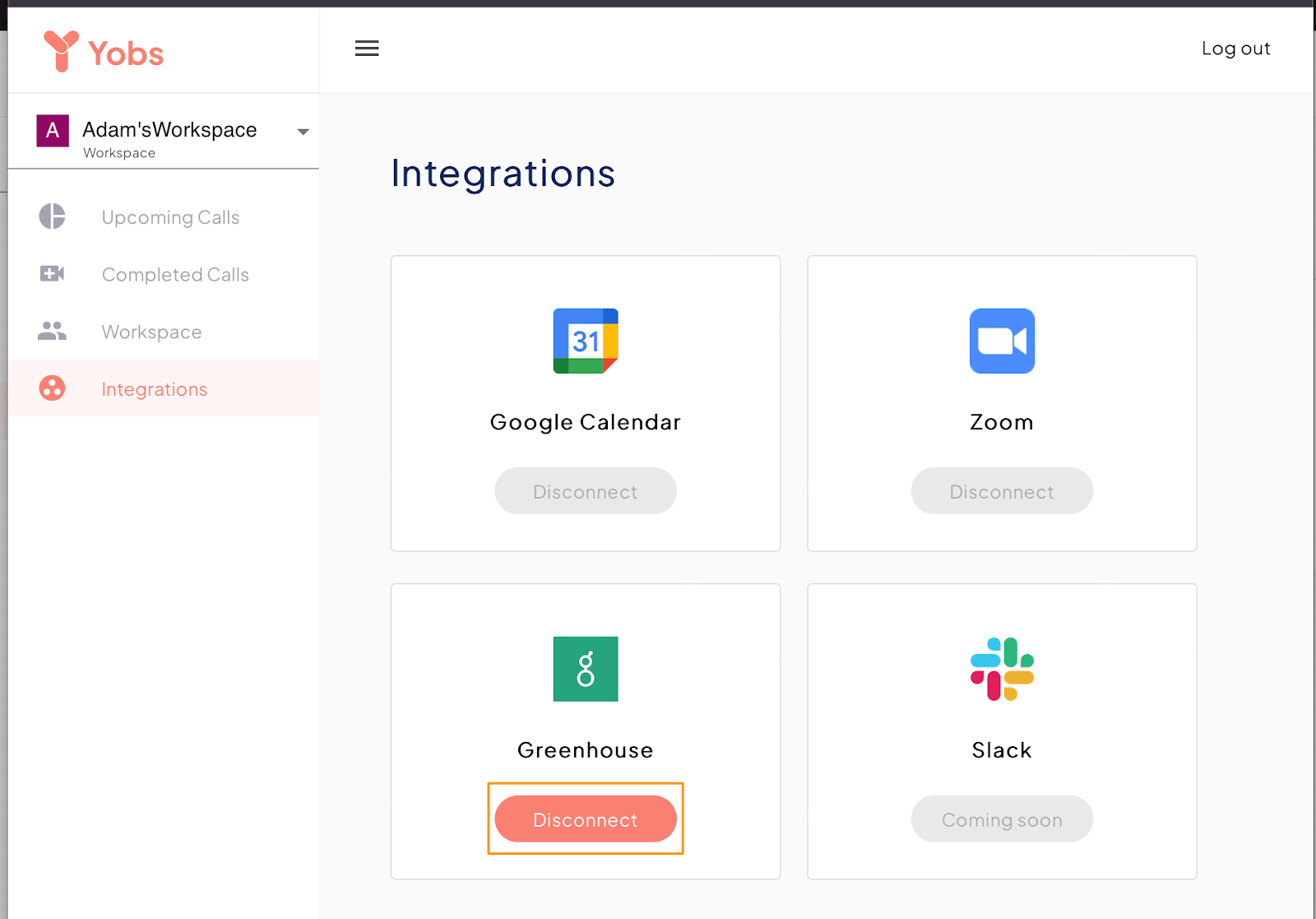 In the Completed Calls pane, click the Greenhouse button displayed in the top right. Once clicked, the available candidates for the client dashboard under the user's Greenhouse profile are shown.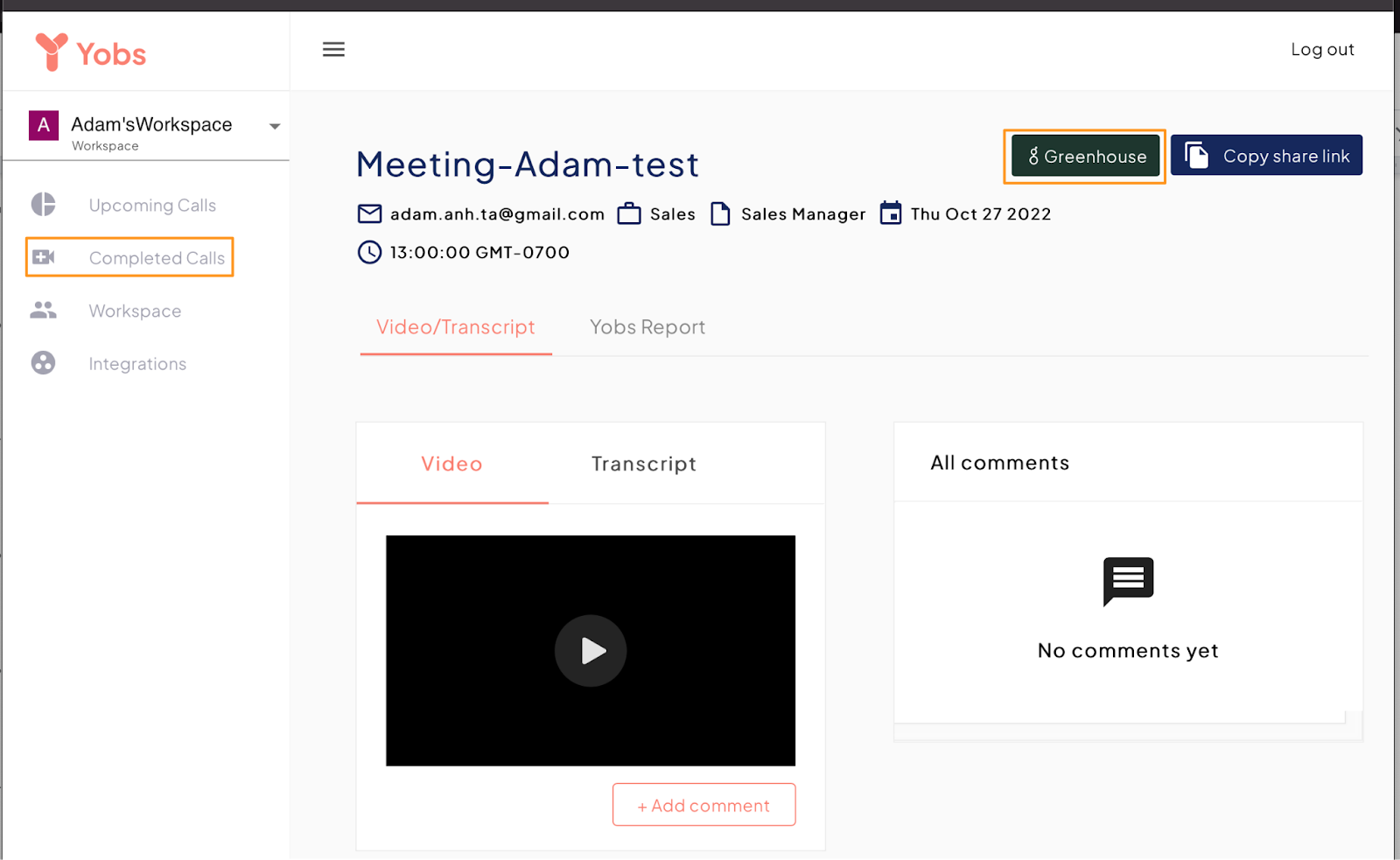 To see the video interview of your desired candidate on the dashboard, select the Candidate and Job role from the dropdown. Then, click Confirm.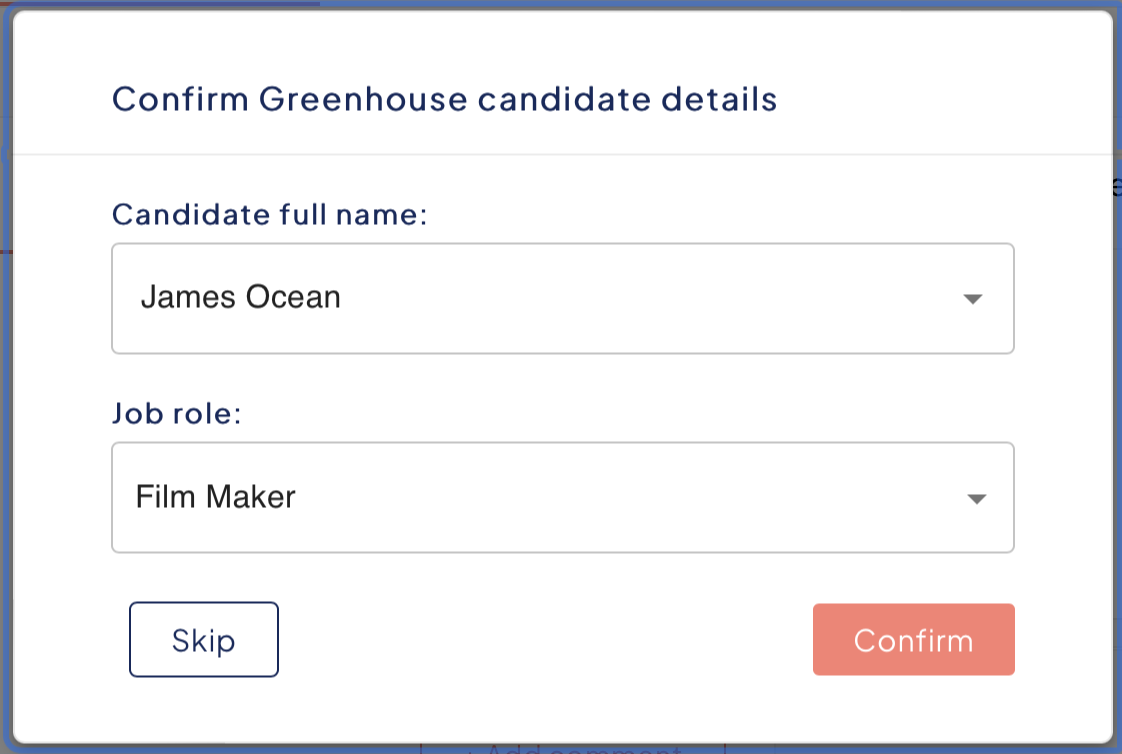 Once 'Confirm' is pressed, a new tab is opened taking the user to the candidate's Greenhouse scorecard page.
Additional resources
For additional information not covered here, reach out to hello@yobstech.com or visit the Yobs support page.