Greenhouse Software regularly releases new product features, updates, and improvements. Stay up to date with what's new at Greenhouse by Following our release notes.
Find our releases for this week below:
Greenhouse Recruiting
Stage transition updates: We've added two improvements to stage transitions with the ability to delay and cancel automated emails triggered by a stage transition, and the ability to send candidates a unique link to access and submit their Greenhouse take home tests using automated stage transitions. Read more here!
Resend GDPR consent email: We've enhanced GDPR management on Greenhouse Recruiting by adding the ability to click Resend consent email to candidates with an active consent request. Resending GDPR consent emails can serve to remind candidates to review your organization's GDPR notification and consent or decline to keeping their data. This enhancement applies to organizations with an Explicit Consent legal basis.
Read more about managing GPDR on Greenhouse Recruiting here!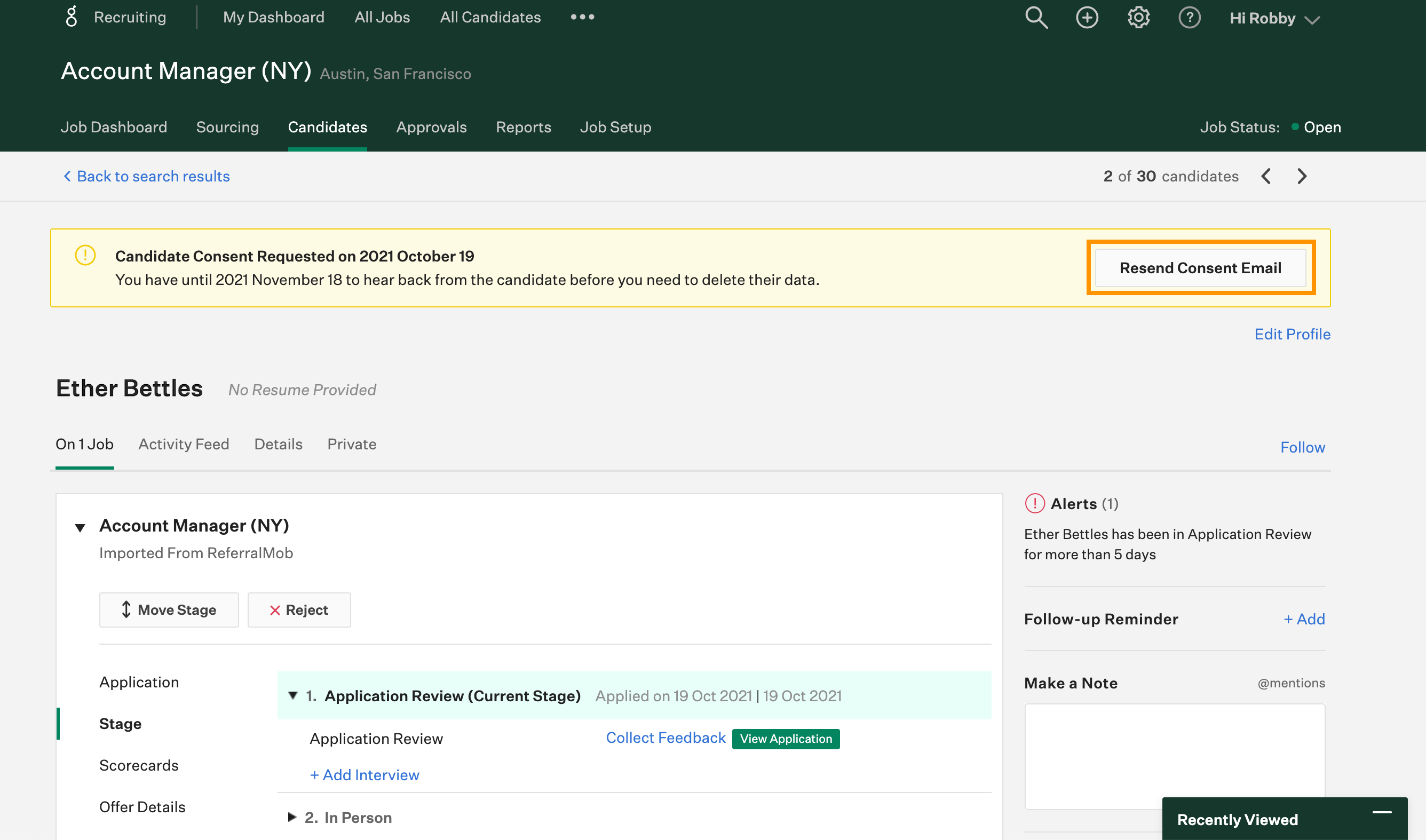 Simplified referrals: We've refined the way internal employees can submit referrals to jobs at your organization. By making the primary job post name the default name in the referrals drop-down menu, users should find it easier to search for the correct job for their referrals.
Read more about submitting referrals on Greenhouse Recruiting here!
Bug fixes
Fixed issue with Approvals page timing out for some users.
Fixed issue with some single-selection options being obscured for some users on Greenhouse Welcome Experience.
Fixed issue with saving addresses in Cayman Islands and

Guernsey

on Greenhouse Onboarding.
Fixed issue where the Candidate Survey by Demographic was not populating 'no response' responses on the report.