The Greenhouse Recruiting and OneTrust integration gives your organization the ability to fully manage your personal data.
When using the integration, your organization can create an evergreen data map to discover & classify personal data in Greenhouse, identifying which data is subject to privacy regulations and creating an identity graph of individuals who have personal data stored in Greenhouse Recruiting.
Additionally, organizations can use OneTrust to Fulfill Privacy Rights Requests (DSARs) and automatically perform a real-time look-up of that personal data, which can then be redacted (if necessary) through the OneTrust console and shared with the requestor through OneTrust's secure communication portal.
Create a Harvest API key for OneTrust integration
To configure the Greenhouse Recruiting / OneTrust integration, you'll need to create a Harvest API key.
Follow the steps in this article to create the key, and verify that the permissions below are selected when configuring the OneTrust integration.
Credential information
In the Create New Credential dialog box, make the following selections:
API Type: Harvest
Partner: OneTrust
Description: OneTrust Harvest API Key
Permissions
Verify that all permissions are selected for the OneTrust integration.
Use the OneTrust Integration with Greenhouse
Log into your OneTrust application, navigate to the Integrations tab, and select Greenhouse from the list.
Follow the steps in the integration wizard to name your connection, enter an API key, and configure options.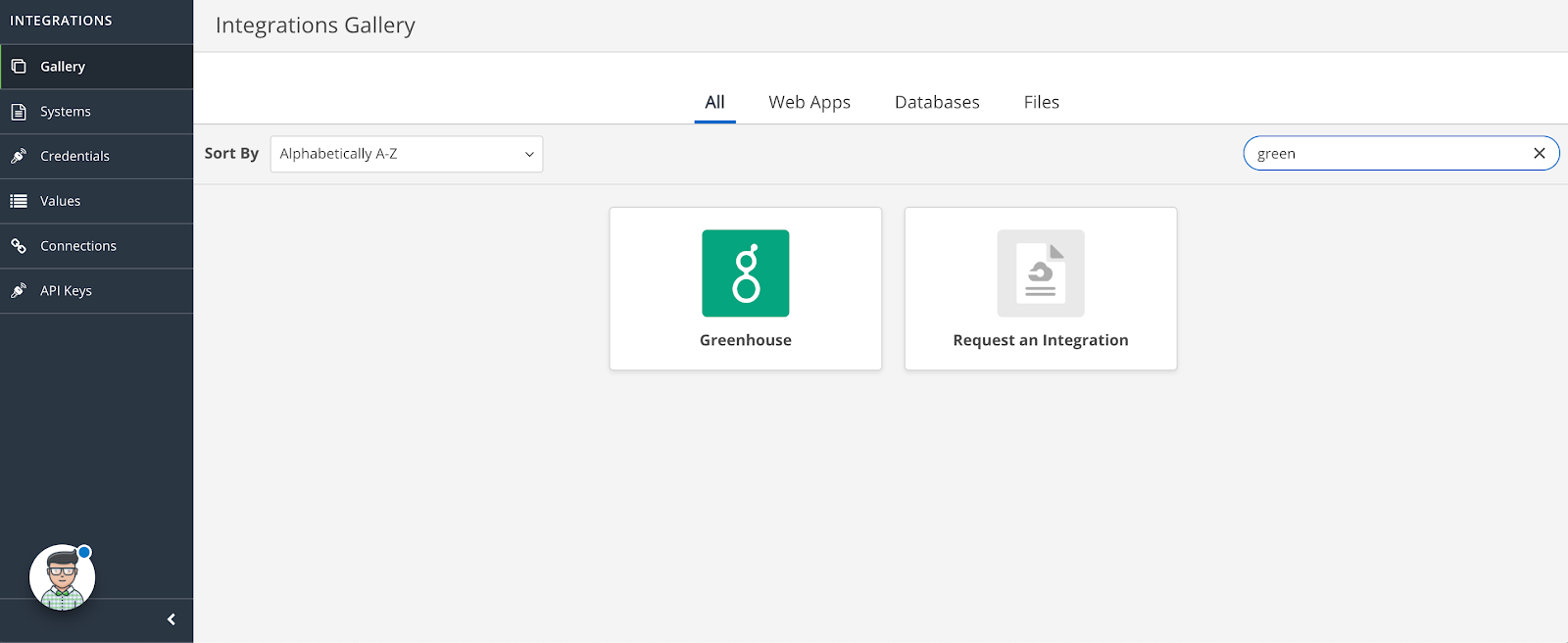 Click Activate.
Additional support
Click here to contact OneTrust's support for troubleshooting assistance regarding the integration.