Permissions: Basic users and above, who can manage and configure BIC
Product tier: Available to Expert subscription tier
You can configure notification and data transfer settings for the Business Intelligence (BI) Connector in the Greenhouse Recruiting Dev Center.
See the sections below for more information:
Navigate to the BI Connector setup page
Note: To access this page, you'll need the manage and configure BIC developer permission. A Site Admin can assign this permission under Configure

> Users. Click here for more information.
Click the Configure icon

in the top right corner of the page, and select Dev Center from the left panel.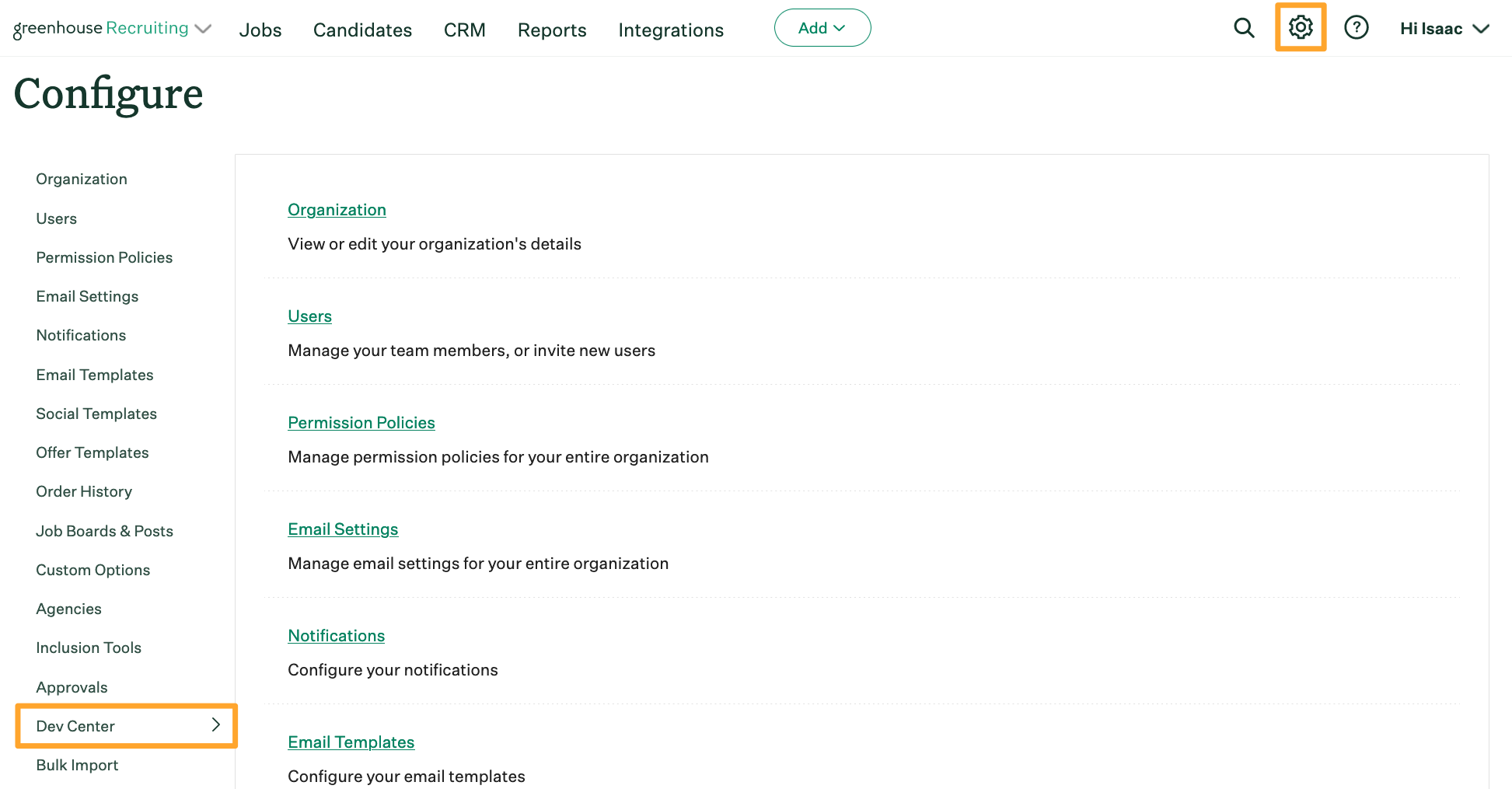 Scroll to the bottom of the page and select Business Intelligence Connector.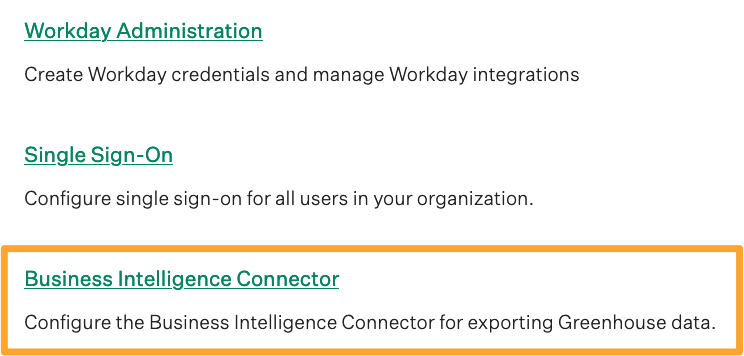 Enable settings
Scroll to the bottom of the BI Connector page and click Edit.

Select the Enable upload status notification button to configure an automatic notification email to a designated address.
Enter the email address to be notified, define a notification time, and select the checkboxes for which data to include in your BIC data transfer.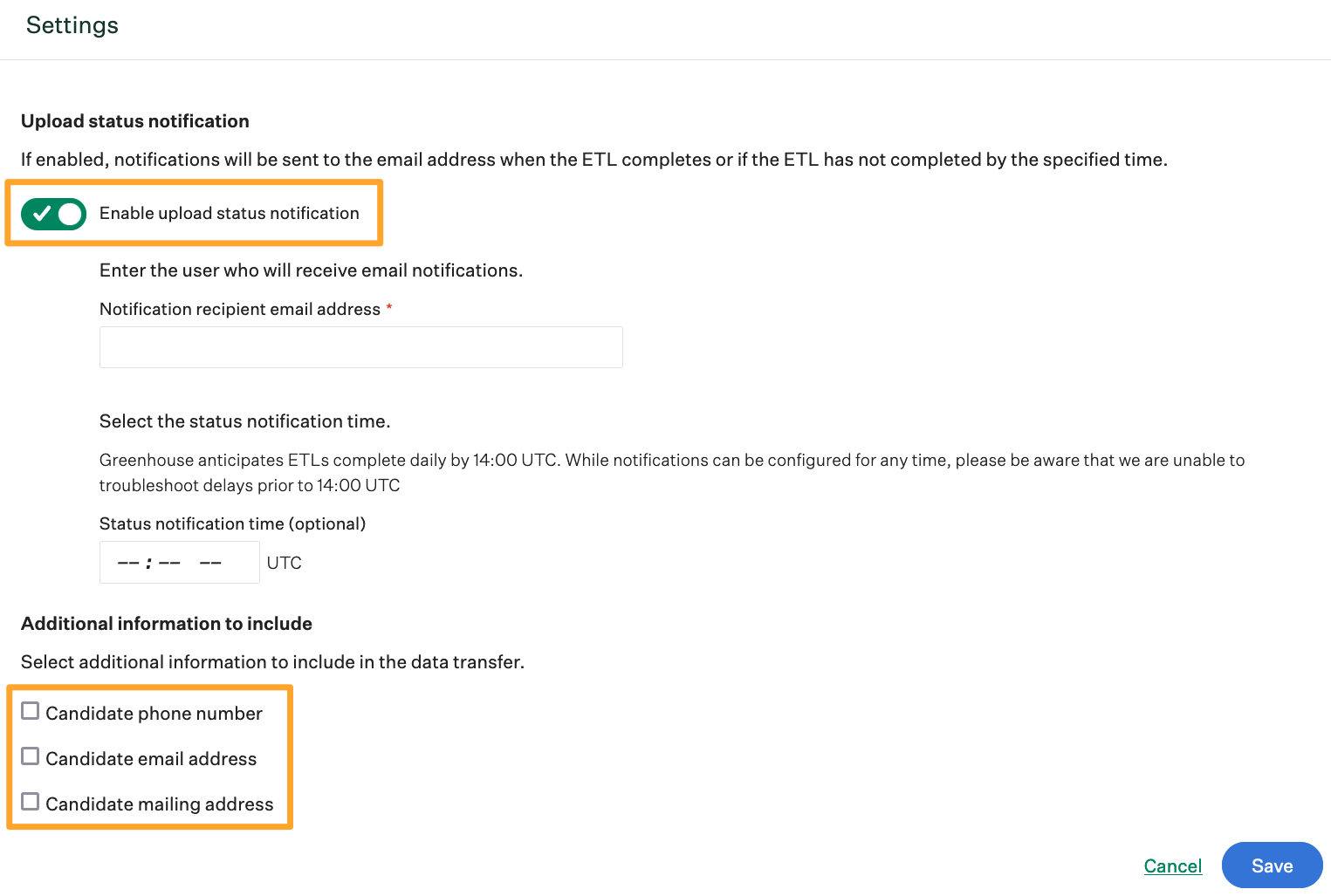 Note: Only Greenhouse Onboarding customers will see the option to enable the Data from Greenhouse Onboarding data transfer.
When you're finished, click Save.
Additional resources