Greenhouse Software regularly releases new product features, updates, and improvements. Stay up to date with what's new at Greenhouse by Following our release notes.
Find our releases for this week below:
Greenhouse Recruiting
Email addresses on referrals: Organizations can now require an email address when submitting a referral. This setting can be enabled in the All Users section of the Permission Policies page.

Report builder filter updates: Custom jobs fields are now available in the report builder!
Candidate timezone enhancements: You can now manually update a candidate's timezone on their profile after it has been added from their availability request.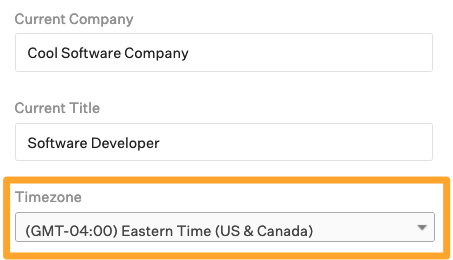 Integrations
Bug fixes
Fixed an issue where an organization's image was not displaying when posting a single job to LinkedIn.
Fixed an error when transferring candidates to another job if the other job was using stage transitions for job post automation.
Fixed an issue where organizations with custom stmp could not send emails from no-reply@greenhouse.io and no-reply@greenhouse-mail.io.
Fixed an issue where the date selector wasn't appearing on the report builder in Safari.
Fixed an issue where an error was occurring if a HireRight integration called response.body in their response package.
Fixed an issue where the openings object was occasionally empty when retrieving it from the Harvest API.