Paradox integrates with Greenhouse at the top of the candidate funnel, capturing candidates who are interested in a particular job. Through the process, Paradox gathers personal information and creates the candidate's profile within Greenhouse recruiting.
The Paradox and Greenhouse Recruiting integration provides the following functionality:
Capture candidates via Conversation
Screening candidates based on conversation questions
Updating status back into Greenhouse
To set up and use the integration follow the steps below in chronological order.
Authenticate Greenhouse Tenant
From the Paradox platform, navigate to Settings
Toggle the ATS Integration button ON. Then, select Greenhouse from the ATS Integration dropdown.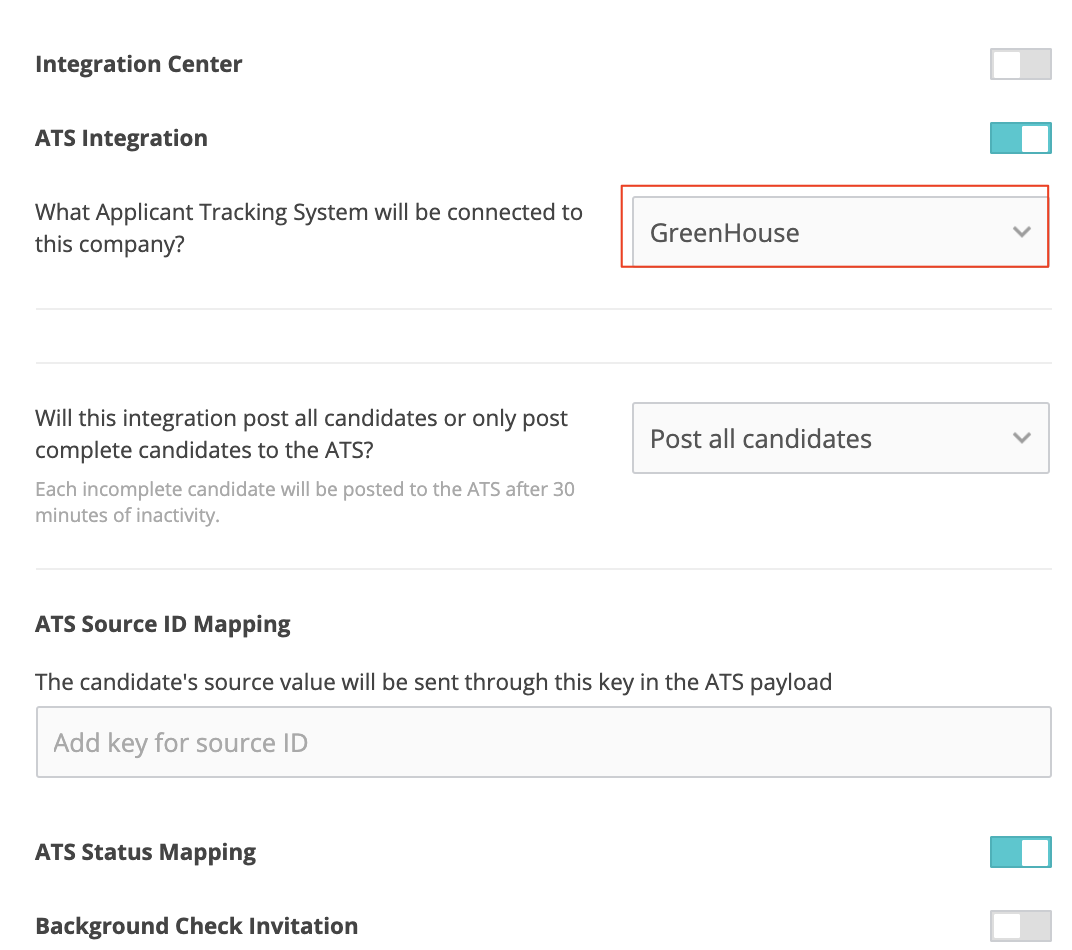 Field mapping in Conversation Builder
Create candidate attributes for each Greenhouse conversation/question and map the attributes in the conversation builder.
The following picture provides an example of the conversation builder using age.

Please keep the following in mind when creating your candidate attributes in the conversation builder:
Create multi-path conversations and set up screening and action rules to qualify/ disqualify candidates.
Configure conditional workflows to route candidates to the correct Greenhouse status and update statuses back into Greenhouse For Example, if the candidate answers no to Are you at least 18 years old?, Paradox will reject the candidate, put the candidate in a "Not Qualified" status in the CEM, and instantly update the candidate's status in Greenhouse.
Integrate description, expectation & payload
Follow the steps below to create candidates in Paradox: Once there is a step and status change in Greenhouse, a webhook request is made to Paradox with candidate and job information, which includes both creating the candidate in Paradox and assigning a location to the candidate's profile
Create candidate
Assign location to candidate
Once a candidate is created in Paradox, a location will be assigned to the candidate's profile. Depending on the custom_fields.brand.value field in the payload, Paradox will initiate the correct conversation with the candidate via email and SMS.
Note: If a candidate has an email in the Greenhouse profile but no phone number, we will send the conversation via email only.
Integration Workflow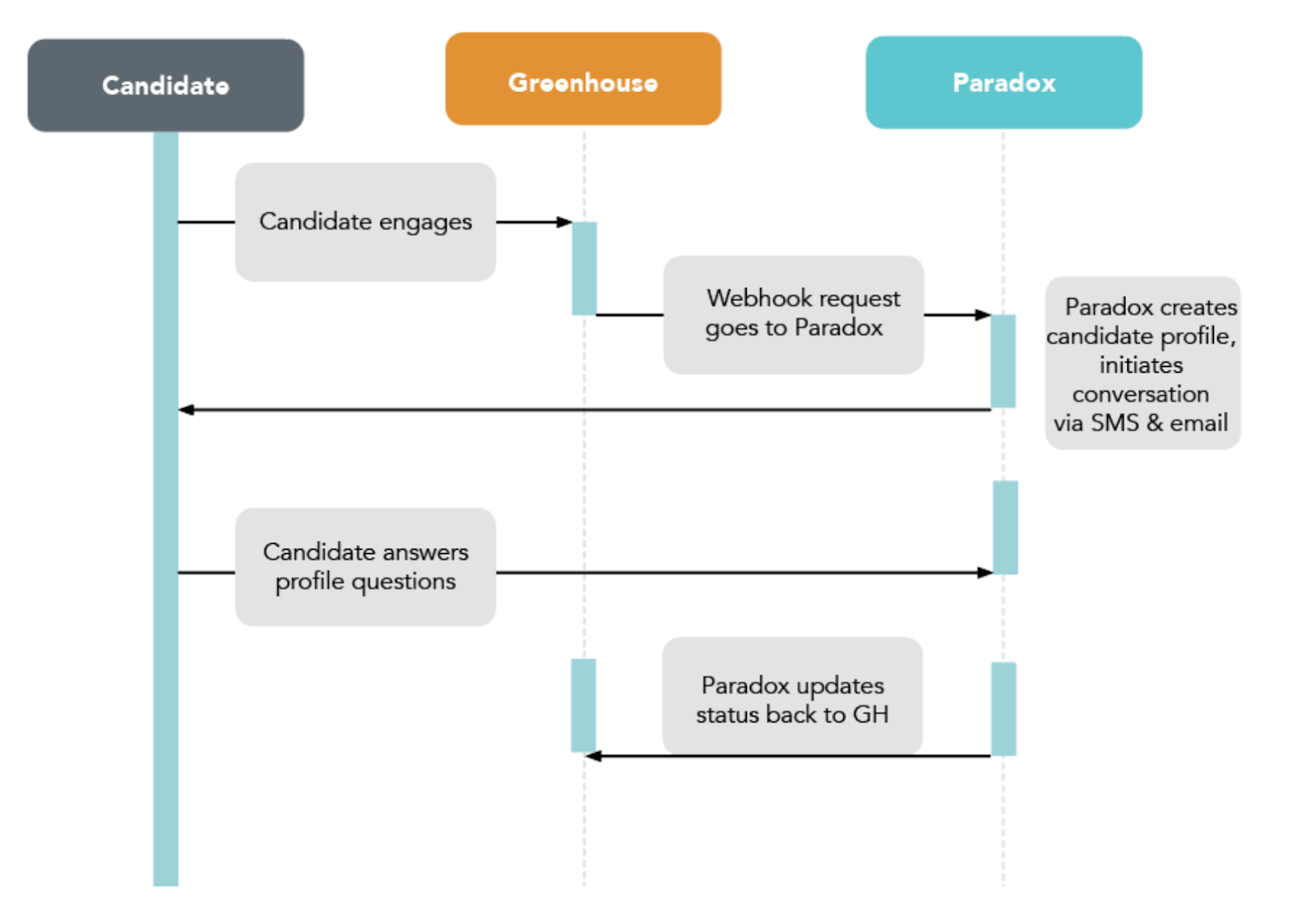 Additional resources
Contact Paradox at support@paradox.ai for additional support.