Use BrainsFirst NeurOlympics to upgrade your candidate (pre)selection with brain-based assessment games. Scientifically proven, data-driven, highly predictive, bias-free assessment games that help you to find the most promising (future) talents.
Test your candidates' cognitive skills in 45 minutes of game assessments. Backed up by 1500 data points and the latest and greatest in neuroscience, translated into a clear skill set and match score to make better hiring decisions.
When Greenhouse and BrainsFirst are integrated you can send assessments from Greenhouse and receive the results back on the candidate's Timeline.
Greenhouse Recruiting's integration with BrainsFirst allows you to seamlessly add BrainsFirst assessment to a job's interview plan.
Enable the Greenhouse Recruiting / BrainsFirst integration
To enable the integration, follow the steps in this article to retrieve your API key from your BrainsFirst representative and set up the assessment stage in your interview plans.
Once you've set up your interview plans and configured your take-home test, you'll be able to send the test to candidates.
Use the BrainsFirst integration with Greenhouse Recruiting
Once the Greenhouse Recruiting / BrainsFirst integration is enabled for your organization, you will be able to add the BrainsFirst assessment as an interview stage.
You can send an assessment to a candidate by selecting the Send Test button next to the interview stage.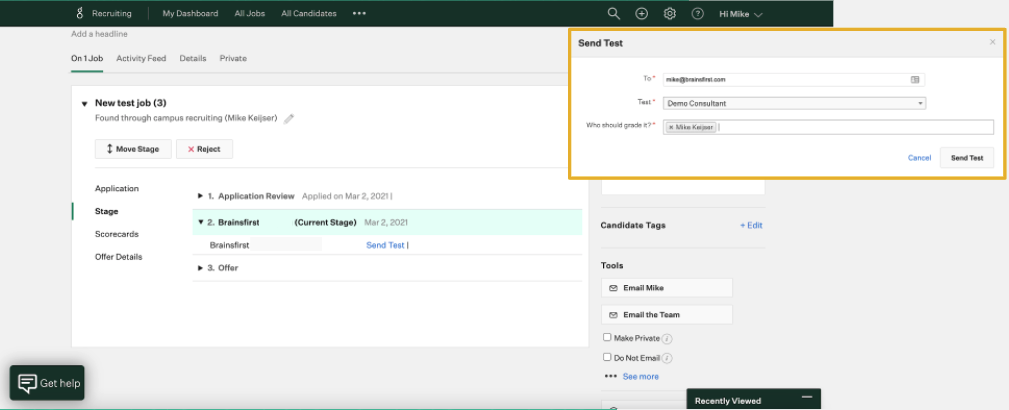 After it has been sent, an assessment's status will display in Greenhouse Recruiting.

Once the candidate has submitted their test, the Interview Kit will contain a link to view the submitted test in the BrainsFirst application.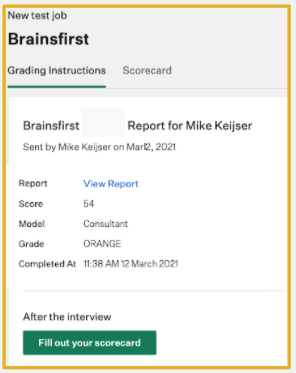 To see a candidate's results in BrainsFirst, click View Report.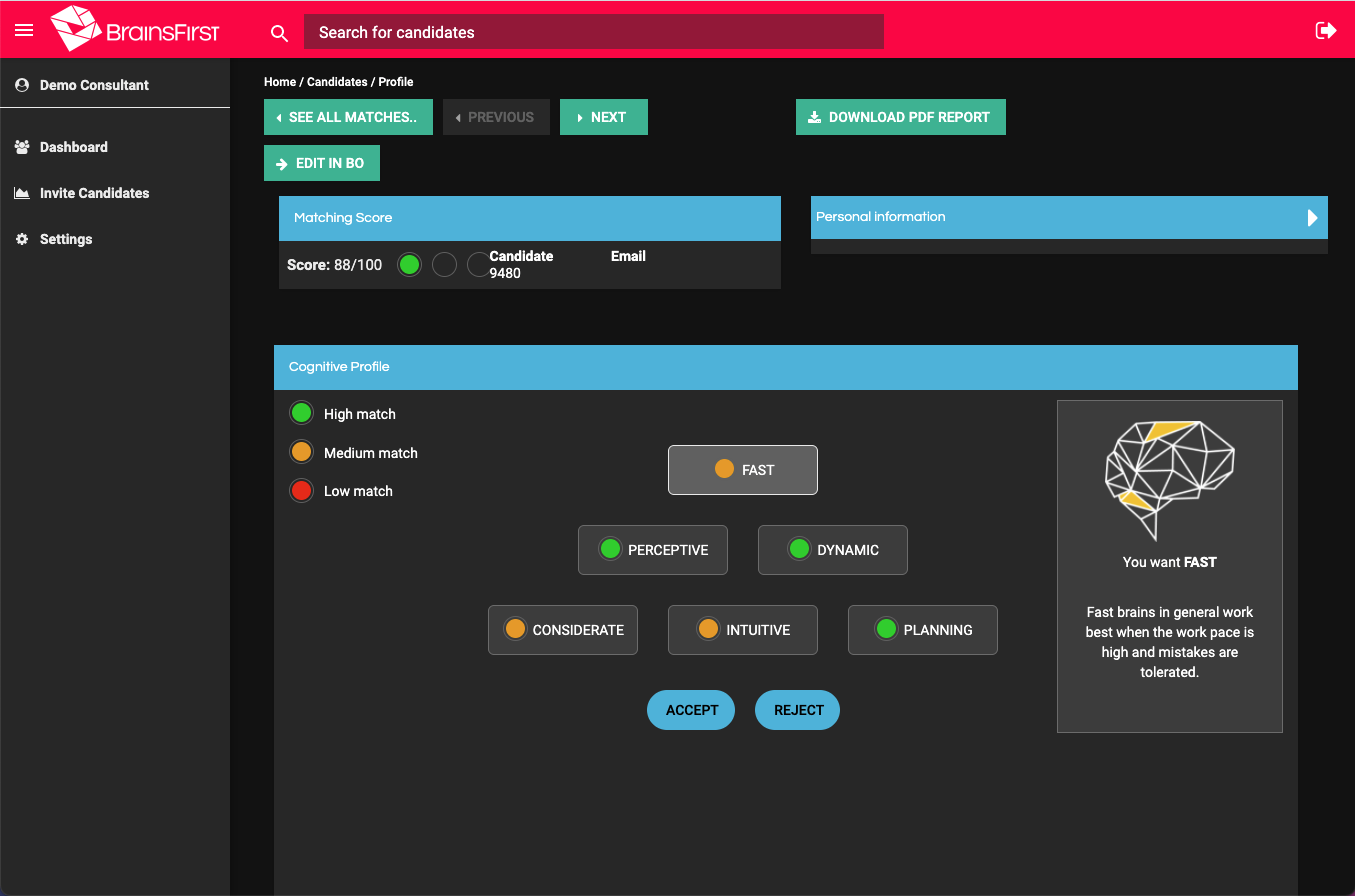 Additional resources
For additional information not covered here, reach out to integrations@brainsfirst.com or visit www.brainsfirst.com.