Greenhouse Recruiting's integration with Gusto allows your company to import candidate information from Greenhouse into Gusto with a quick one-time setup.
Enable the Gusto integration
Create a Harvest API key for the Gusto integration
To configure the Greenhouse Recruiting / Gusto integration, you'll need to create a Harvest API key.
Follow the steps in this article to create the key, and verify that the credentials and permissions below are selected when configuring the Gusto integration.
Credentials
In the Create New Credential box, make the following selections:
API type: Harvest
Partner: Gusto
Description: Gusto Harvest API key
Permissions
Verify that the following permissions are selected for the Gusto integration:
Applications
Candidates
Users
EEOC
Offers
Custom fields
When finished, click Save.
Your Harvest API key for the Greenhouse Recruiting / Gusto integration is created and configured. Copy the Harvest API key to provide to Gusto in the next step.
Provide Harvest API key to Gusto
With your Harvest API key copied, navigate to the App Directory in your Gusto account. Search for Greenhouse and click the app.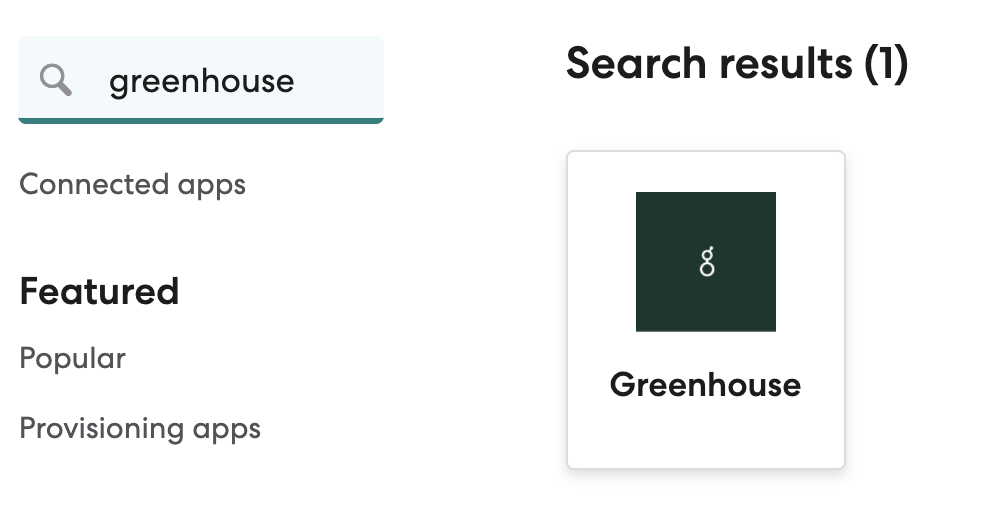 Click Connect and paste the API key in the input area.
Click Continue to setup to finalize the integration.
Use the Gusto integration
Import candidates to Gusto
When you're ready to import a candidate to Gusto, head to the Hiring tab, and click Hire a new person.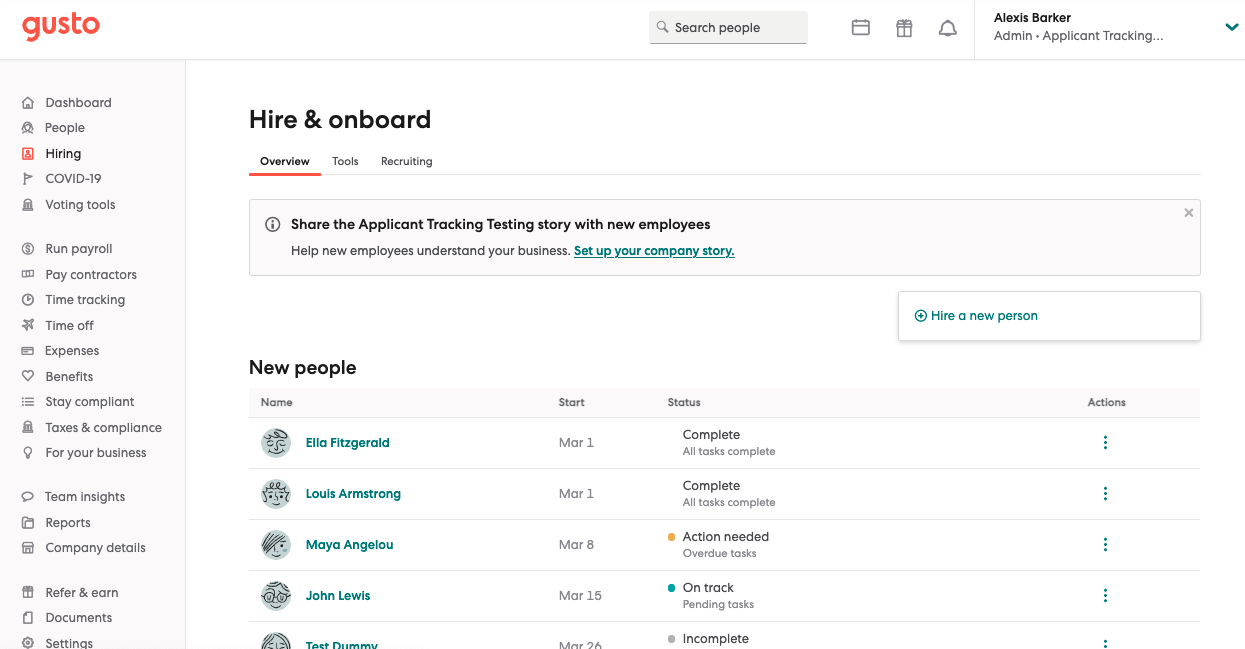 Select the Import option.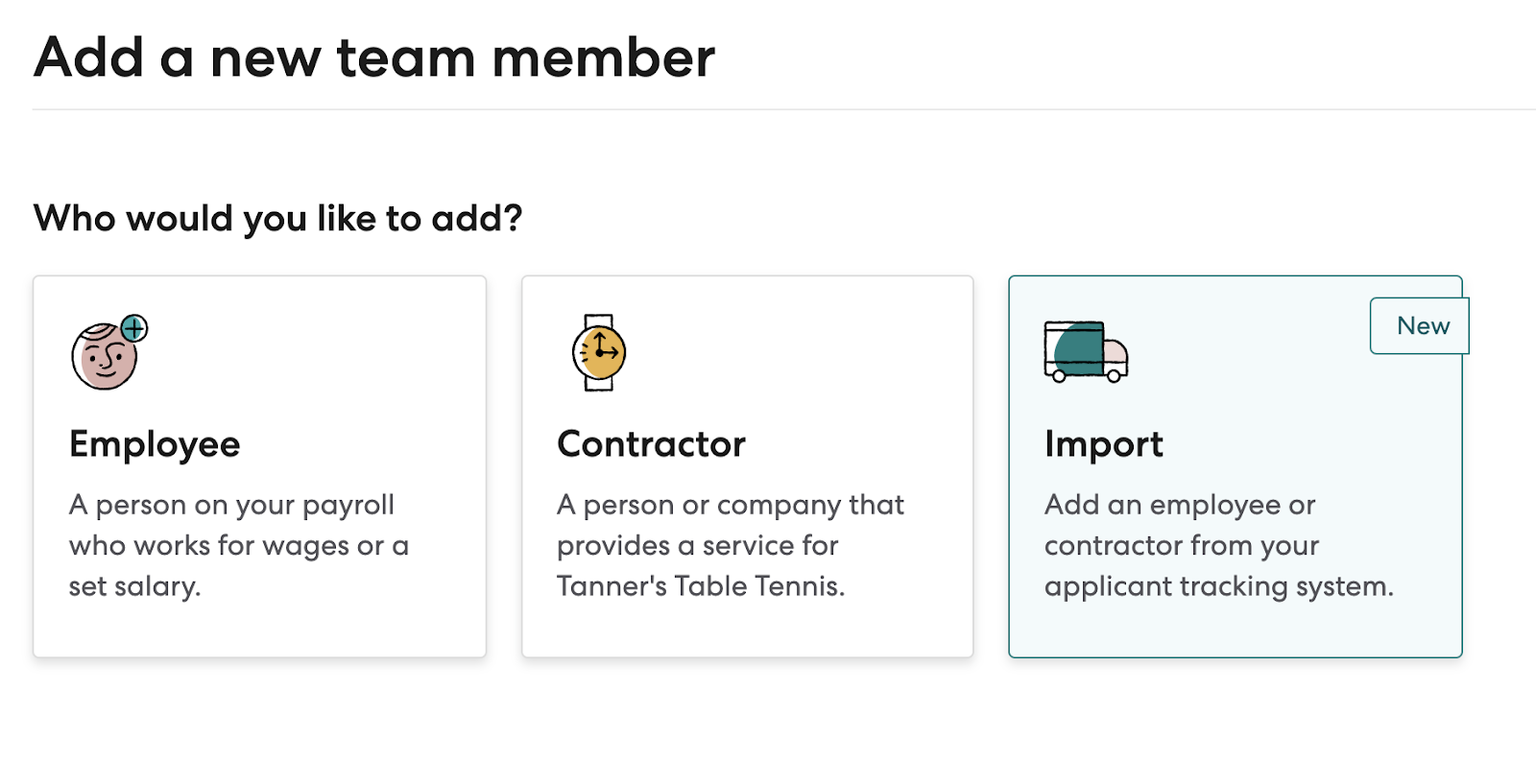 Choose a candidate from your list of Greenhouse Recruiting candidates, and select how you would like to bring them on to Gusto. When ready, click Continue.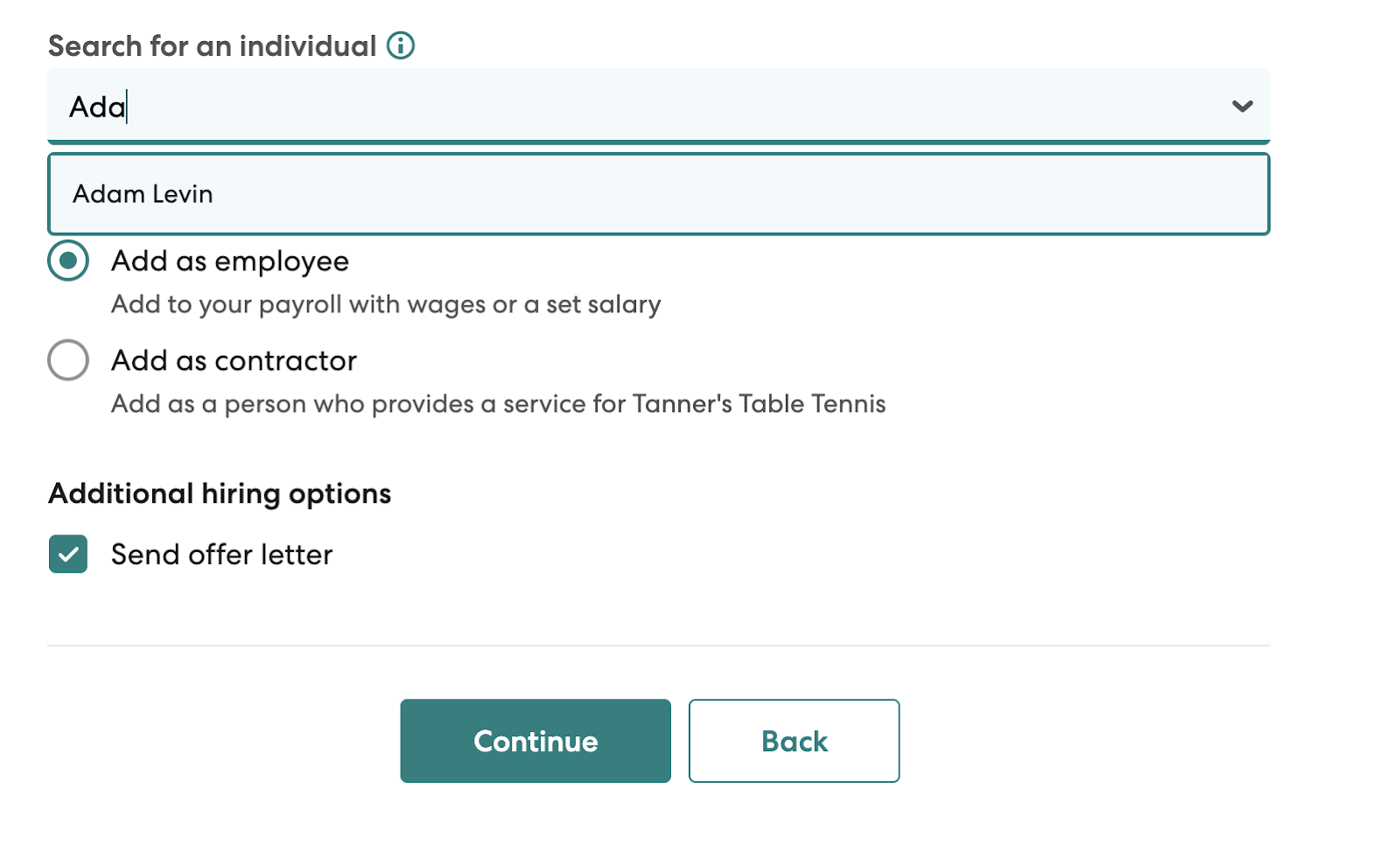 After you've finished the next steps, you can find this candidate by navigating back to Hiring to proceed with the onboarding process.
Additional resources
For additional information or troubleshooting not covered here, reach out to partnerops@gusto.com.